To use your Stripe card reader, your account needs to have a location set up. Watch our tutorial below, or follow the step-by-step guide!
1) Navigate to MORE inside your Stripe Dashboard and select TERMINAL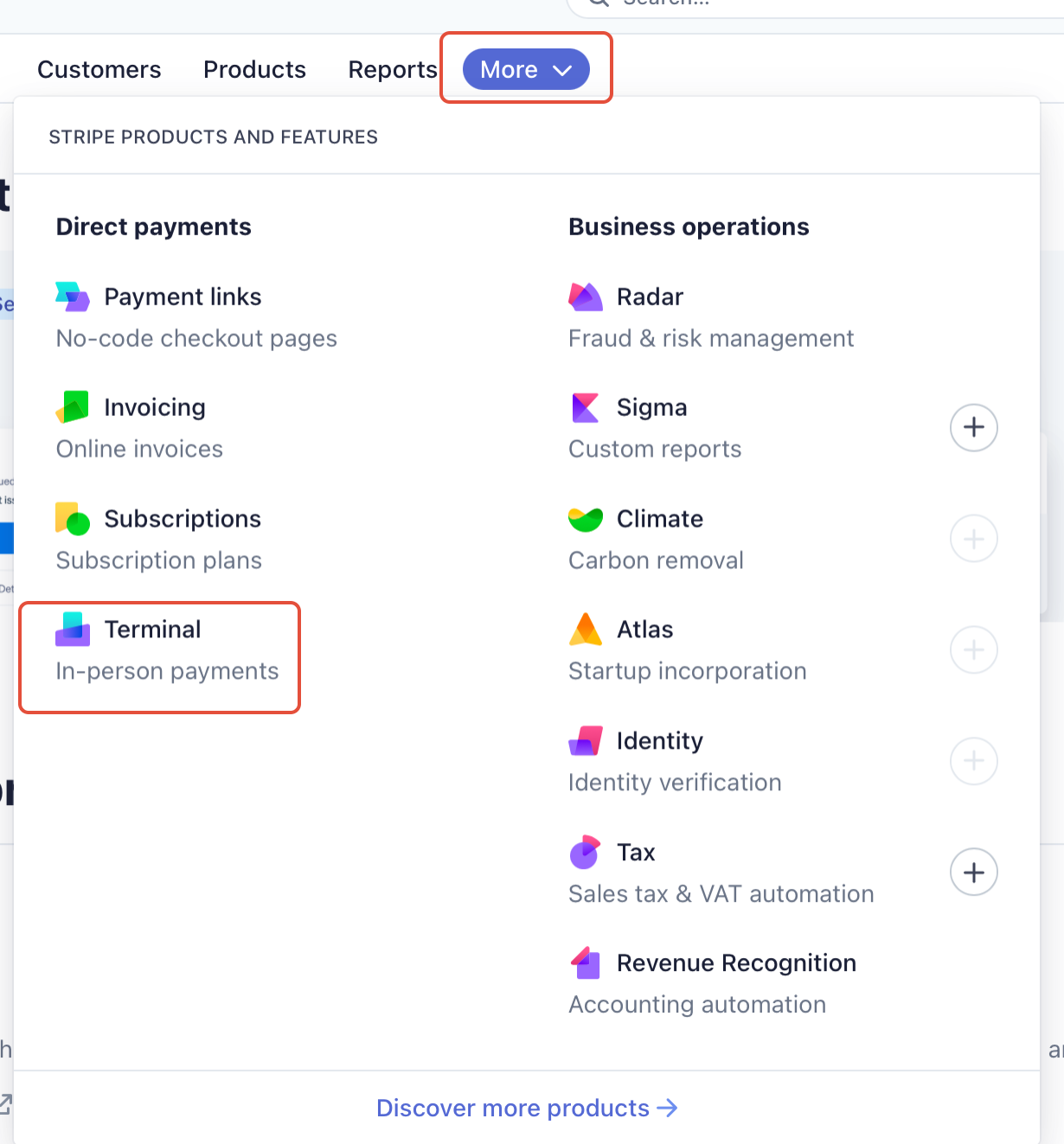 2) Click to READERS and then LOCATIONS
3) Click the '+ NEW BUTTON' to add a new location. This can be any location associated with your business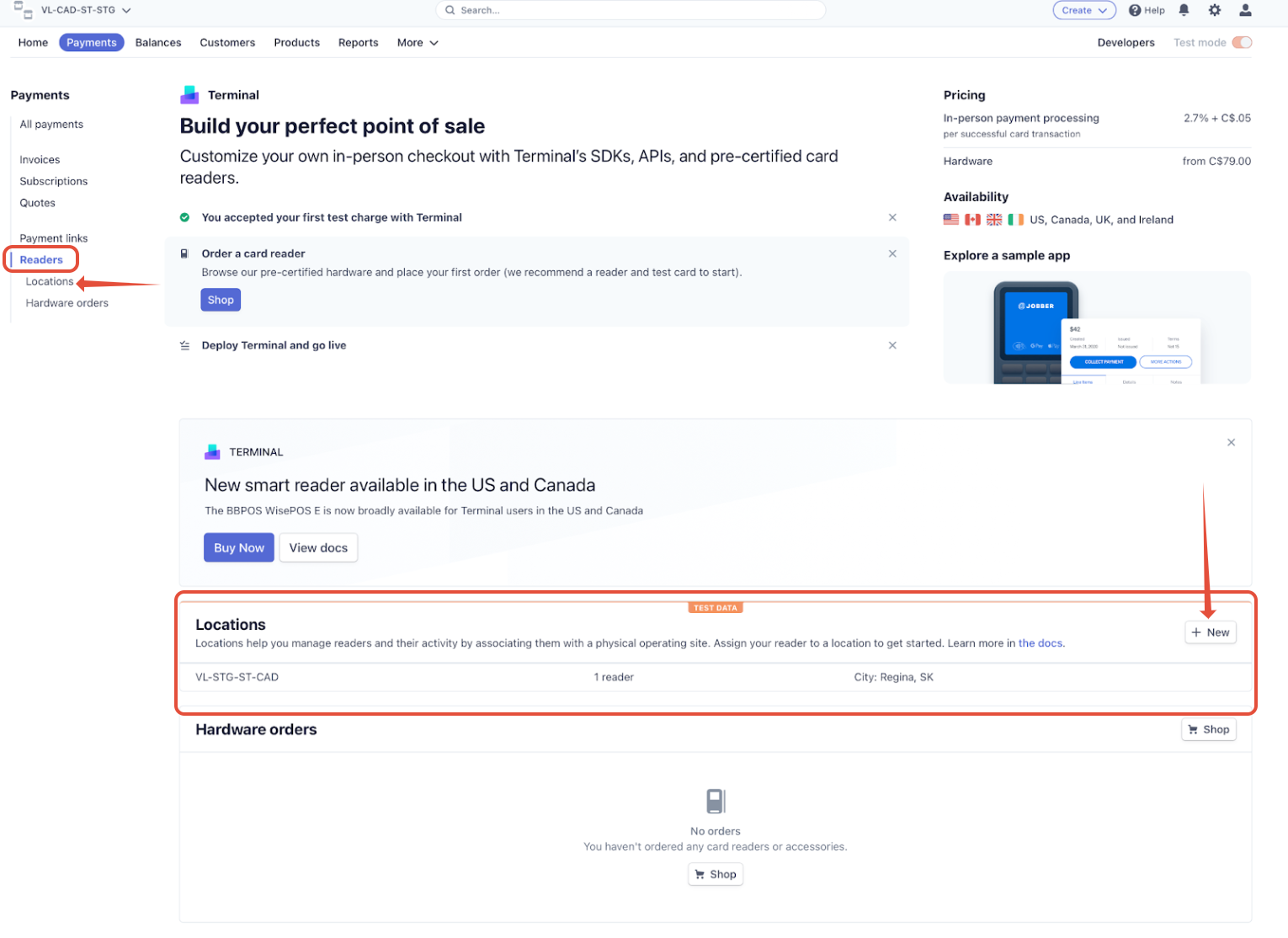 4) Once you've created a location, open your Tixr Door App. Navigate to the SETTINGS cog wheel, and choose STRIPE TERMINAL.
5) Click to Discover Reader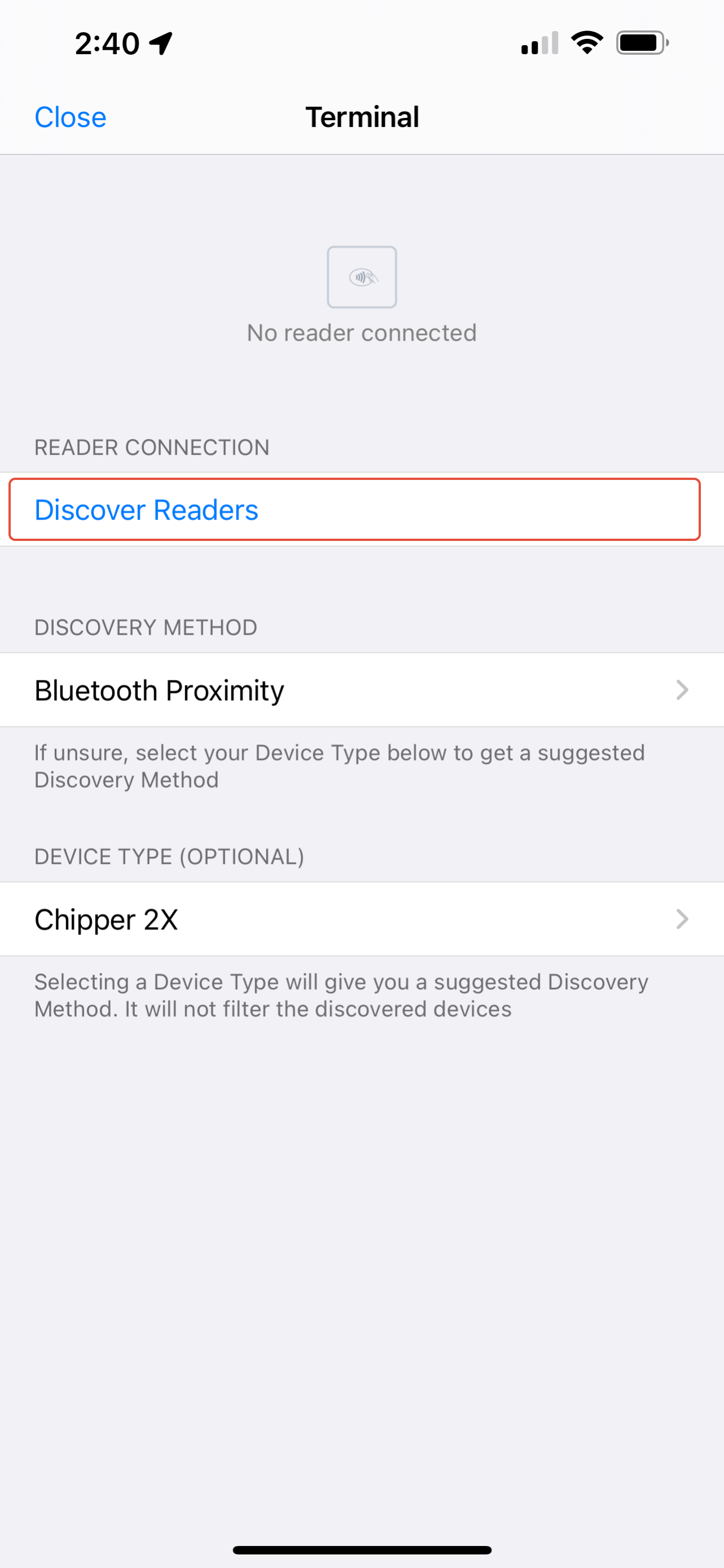 6) Where you see 'No Location Selected' - click to choose your location!