To print hard tickets, we recommend using
Eventgroove
. They're affordable and have a very quick turnaround.
There are two options for how you can generate barcodes to send to Eventgroove:
You can either generate inactive barcodes through Studio via the Ticket Activation tool, which would need to be activated through Tixr Door as you sell them
OR you can generate active barcodes by creating a bulk order of tickets via the Internal Tickets tool. These tickets can be created as reissues or comps; both count against your existing ticket inventory but comps reflect financials in reporting while reissues show as $0.

Once the barcodes are generated in Studio, you can download the Tickets report as a CSV to capture the serial IDs and begin your order on Eventgroove. Please let them know you need "variable QR data" printed and then you can submit your ticket design and the serial IDs provided. The main thing to be aware of with the design is to leave space for the QR code, at least 1" x 1".

IMPORTANT: We ask that you request a sample of the QR code from Eventgroove so we can triple-check it'll scan on our equipment.
Inactive Tickets
IMPORTANT: ticket activation is not available for reserved seating events.
Click the "..." on your Event Dashboard to open the Advanced Tools page. From here, click the Ticket Activation icon
Enter the number of serial IDs you want (the number of tickets you are going to create) and press "Download"
Click on the Inbox icon to access the CSV file. There will be a red dot indicating a new document
Click the blue "CSV" button to download the file to your device Your CSV file will look something like this:
This CSV can be provided to Eventgroove to produce hard-copy tickets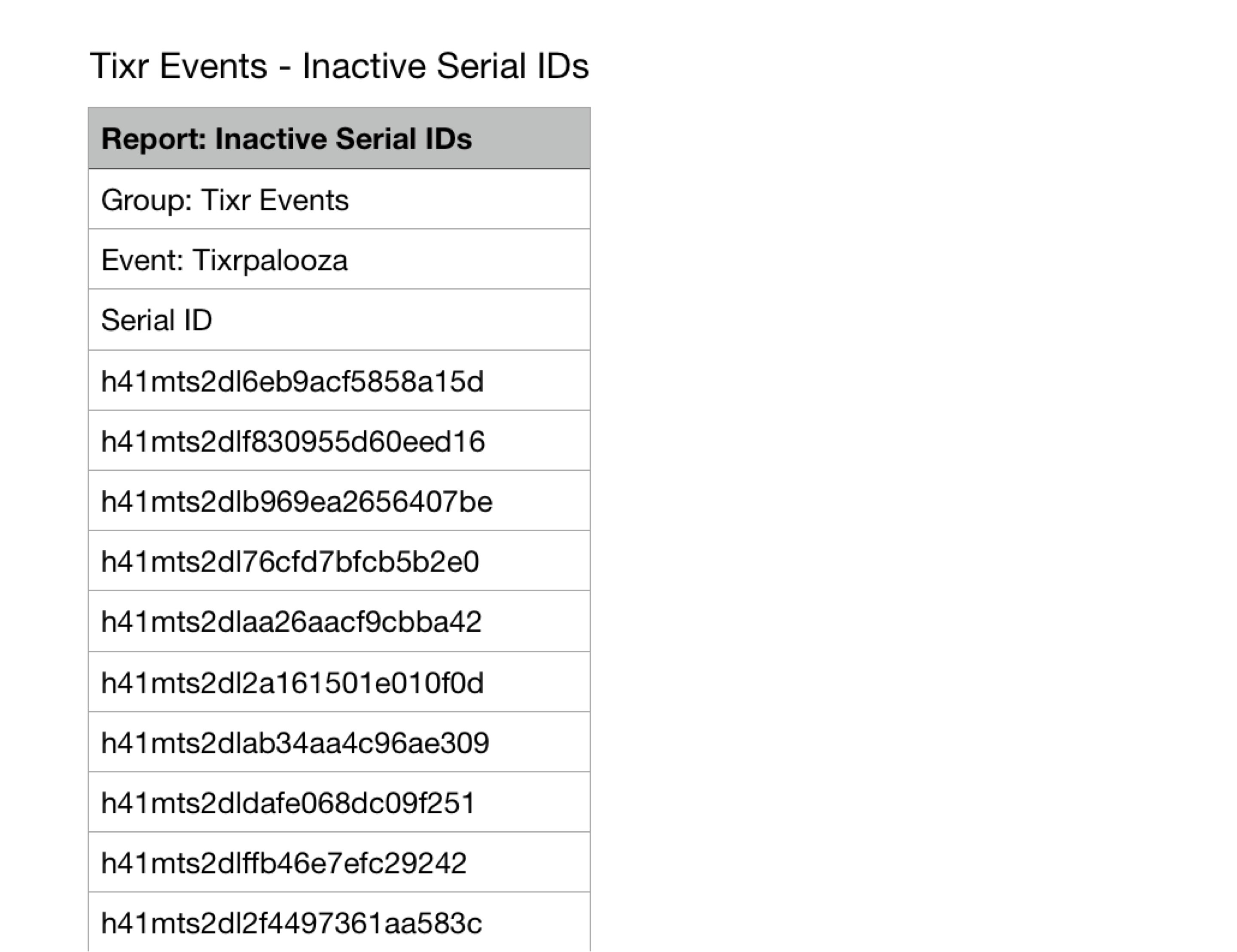 Once hard tickets are printed with the inactive serial IDs, they will need to be activated during a sale through Tixr Door in order for the ticket to be valid for entry.
Before completing a sale on Door, select Activate Tickets.


Select Activate on each of the tickets and scan the QR Codes on the hard copy ticket. Do this for each ticket in the order. You'll get a positive activation if the ticket is valid.


Once all tickets are activated, the Activate button will turn green and note that the tickets are Activated and that 'Activations all done!"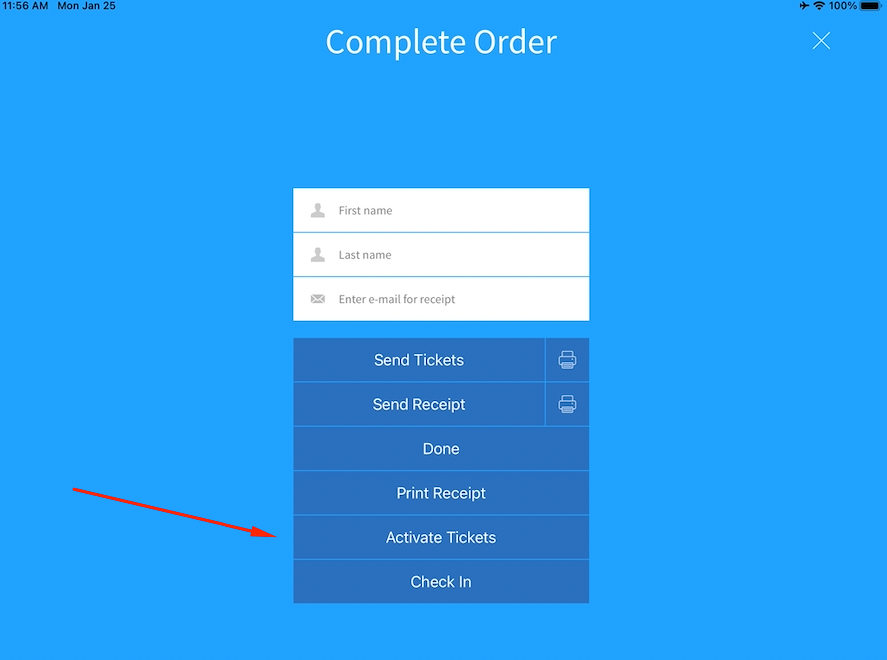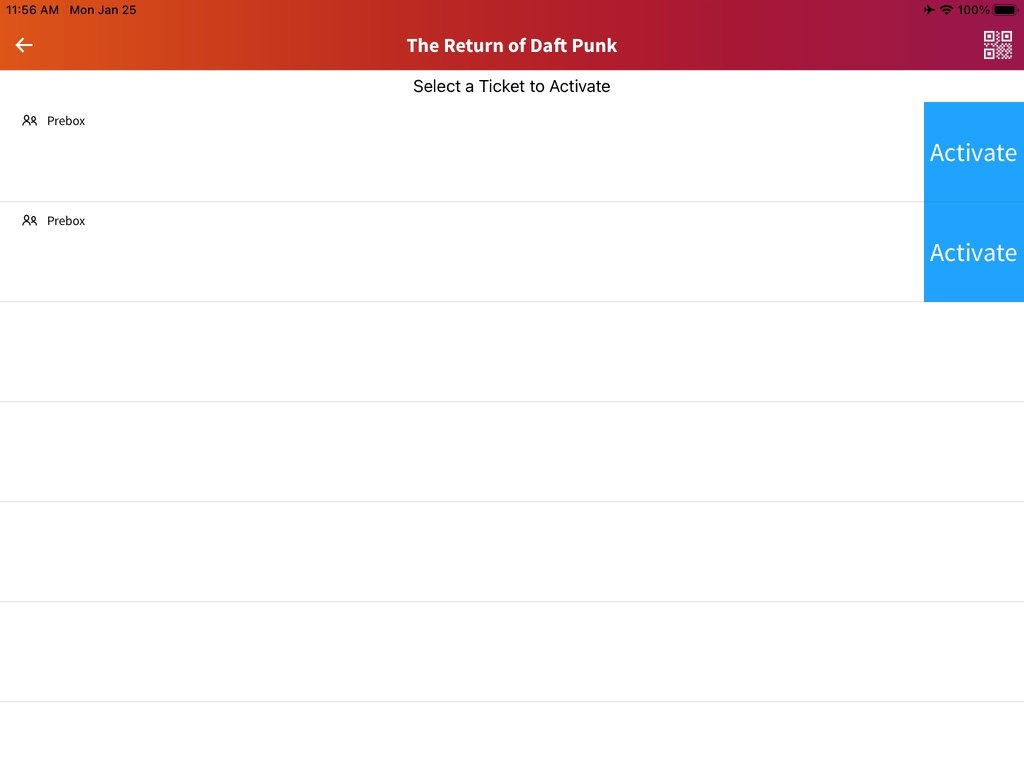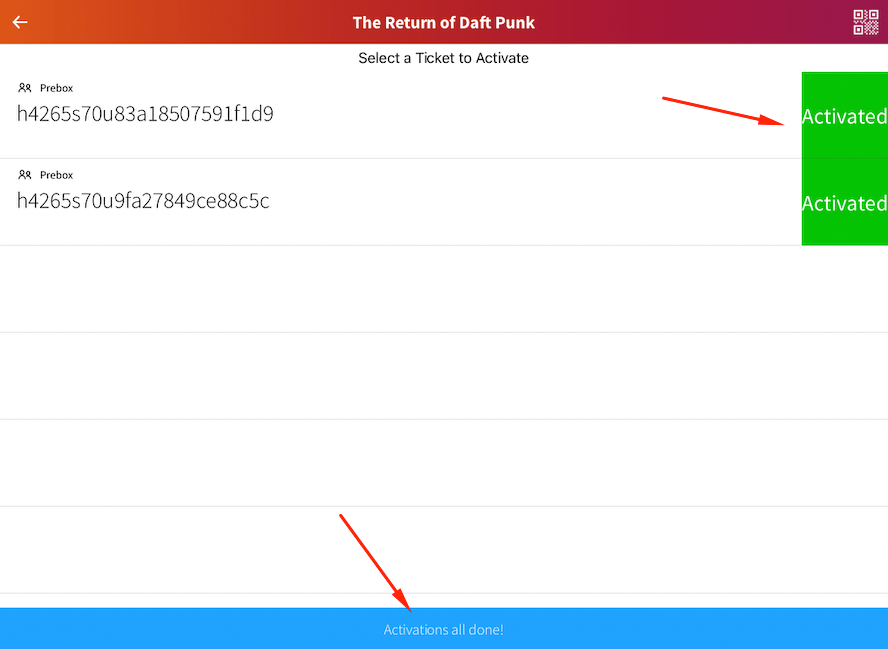 IMPORTANT - Activation does not mean Checked In. These tickets need to still be scanned in as normal for entry.
Active Tickets
Create a pool of inventory to be shared between your bulk tickets and the ticket type they are pulling from

Create a new ticket and set Sale Type to Door, Inventory to pull from the pool you just set up, and Pool Ticket Limit to the amount of tickets you want to print (this can be increased later if need be)

Navigate to Advanced Tools > Internal tickets

Select Comp to show financials in reporting or Reissue to show $0

Select Custom via Upload

Click Next - Users and download the template (hyperlinked on the left)

Create a line (order) for the total ticket inventory

Save and upload

In Audience > Reports, search for that order number and download the Tickets report to capture the serial ids to send to Eventgroove