You can export lists to Mailchimp for your Purchasers, Waitlist, Following, Influencers, and Fans - just look out for the Mailchimp icon at the top right of the screen
Exporting Mailchimp lists
Go to Records, select which customer data you want (Purchasers, Waitlist, Following, Influencers, Fan..) and click the Sync to Mailchimp icon in the top right corner of the screen.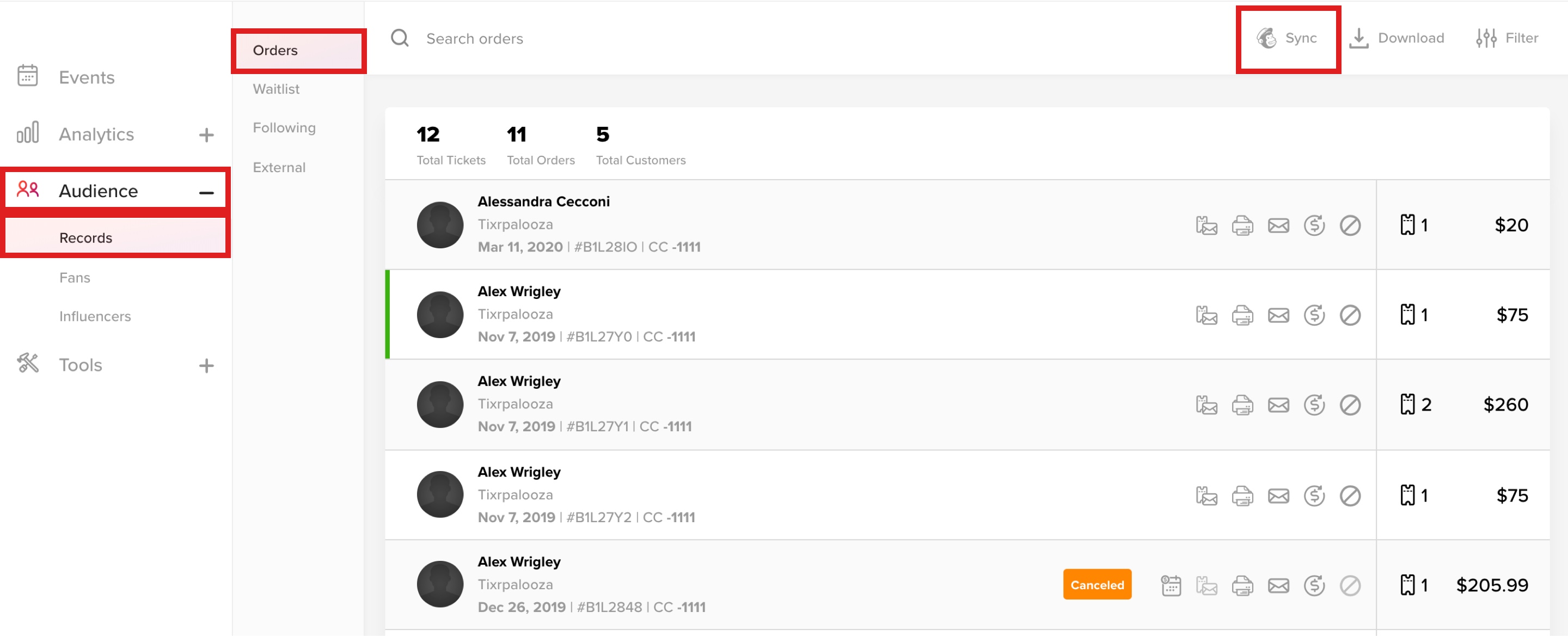 Then choose which Mailchimp list you would like the fan emails to be exported to.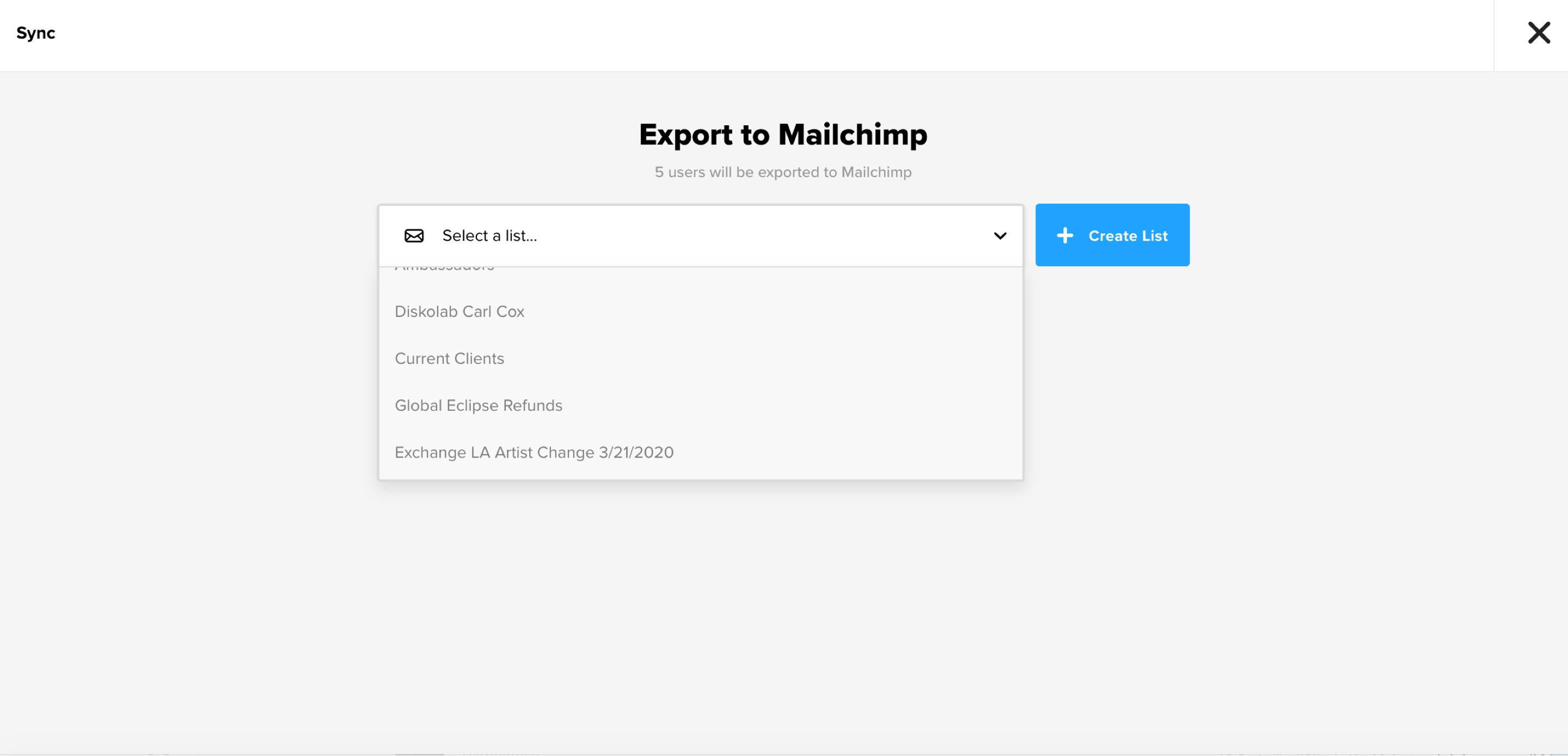 You will choose which list you would like exported to Mailchimp in the drop-down.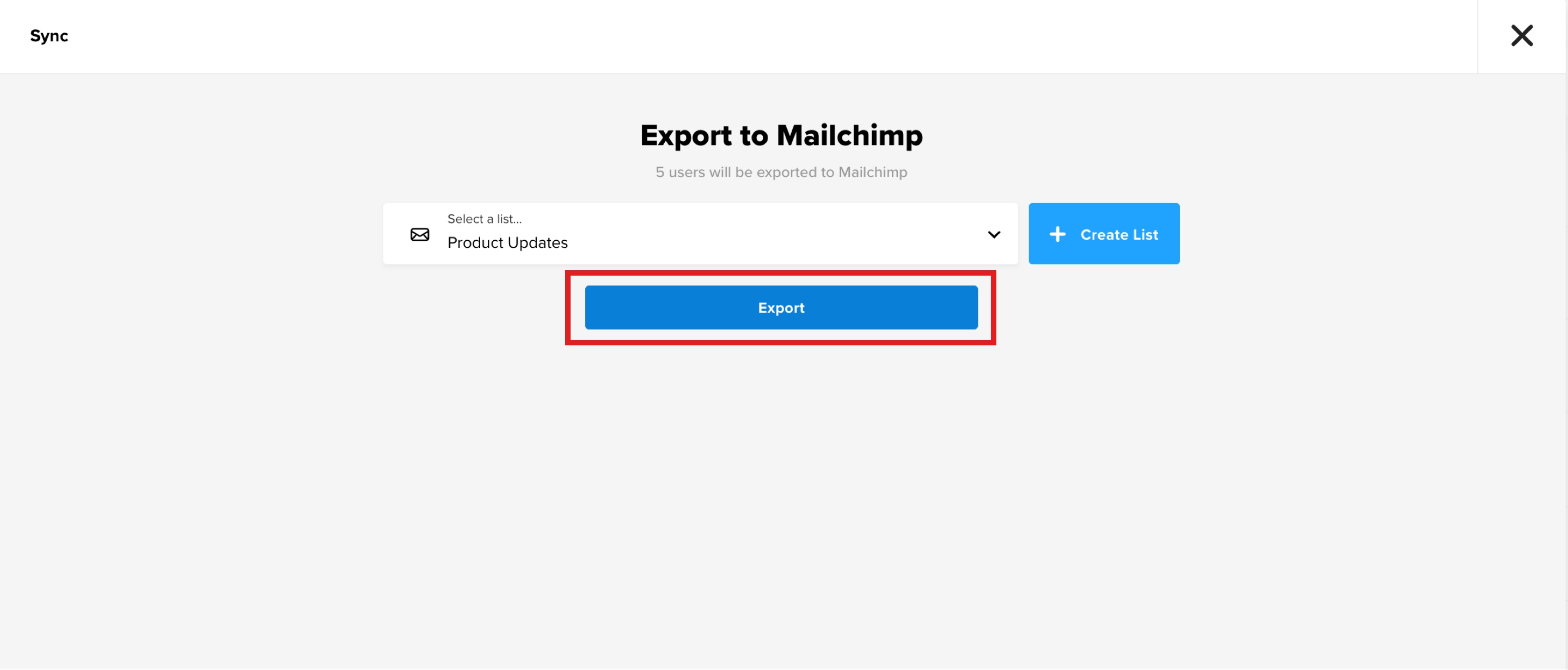 Once you have designated a customer list, you will click "Export" it will be sent to Mailchimp.
* If you are adding a new list, you will first need to create this list in Mailchimp before exporting.