Fan Age
View fans by age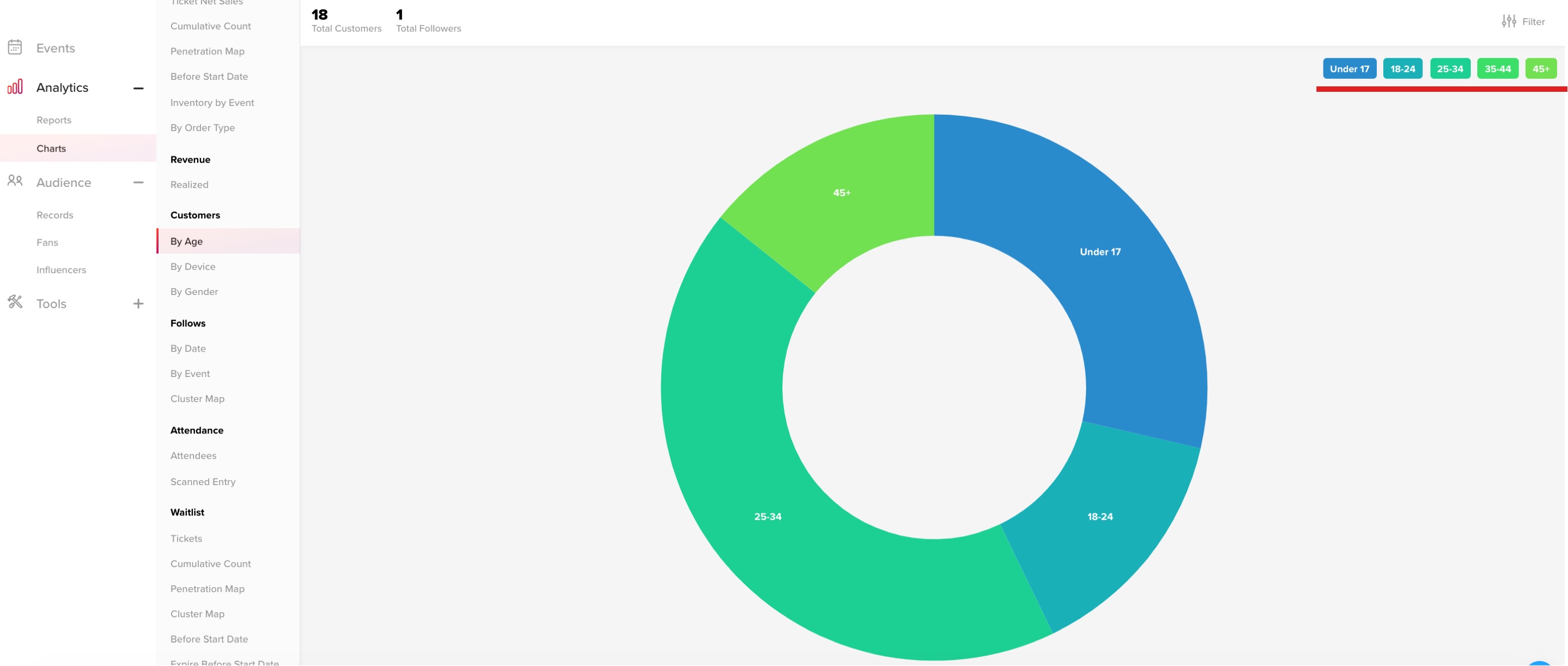 *Click on the ages at the top to toggle if they show or not
Fan Device
See what devices your Fans use to purchase. See which Fans use a Mobile Browser, Desktop Browser or the Tixr iOS App.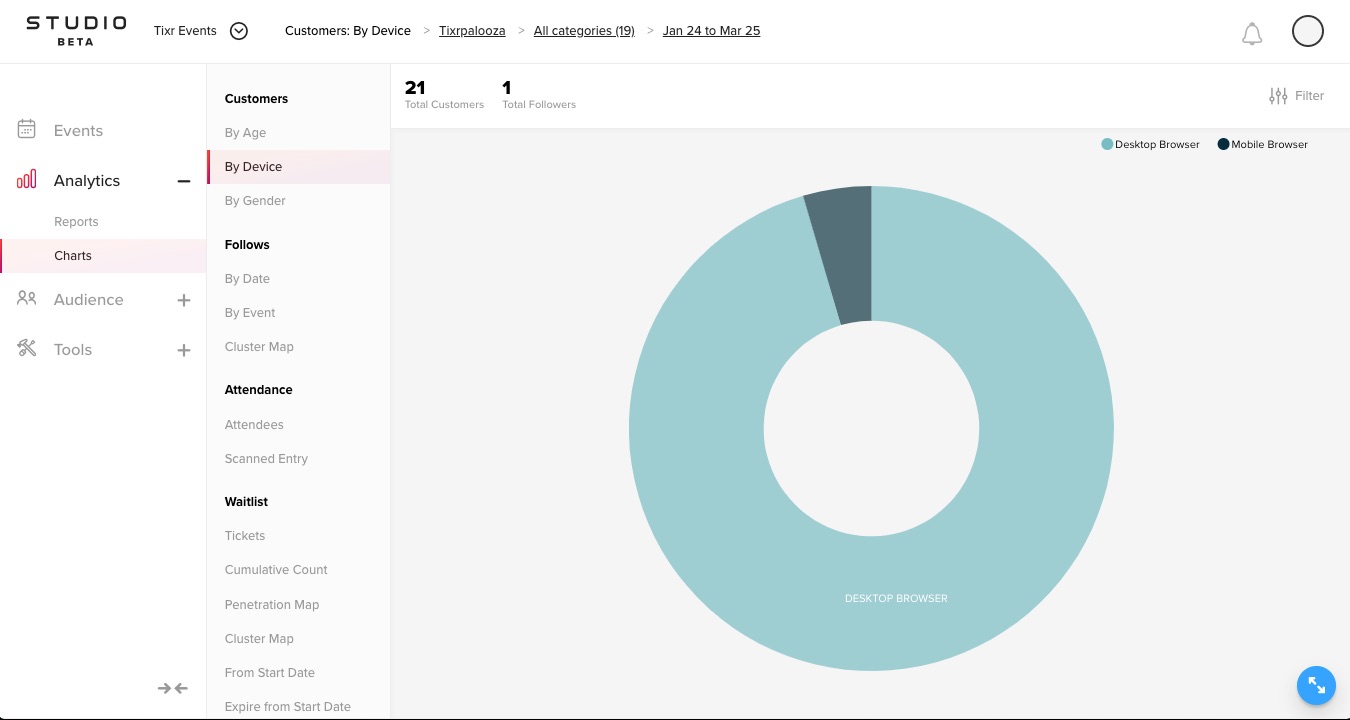 Fan Gender
View fan gender information.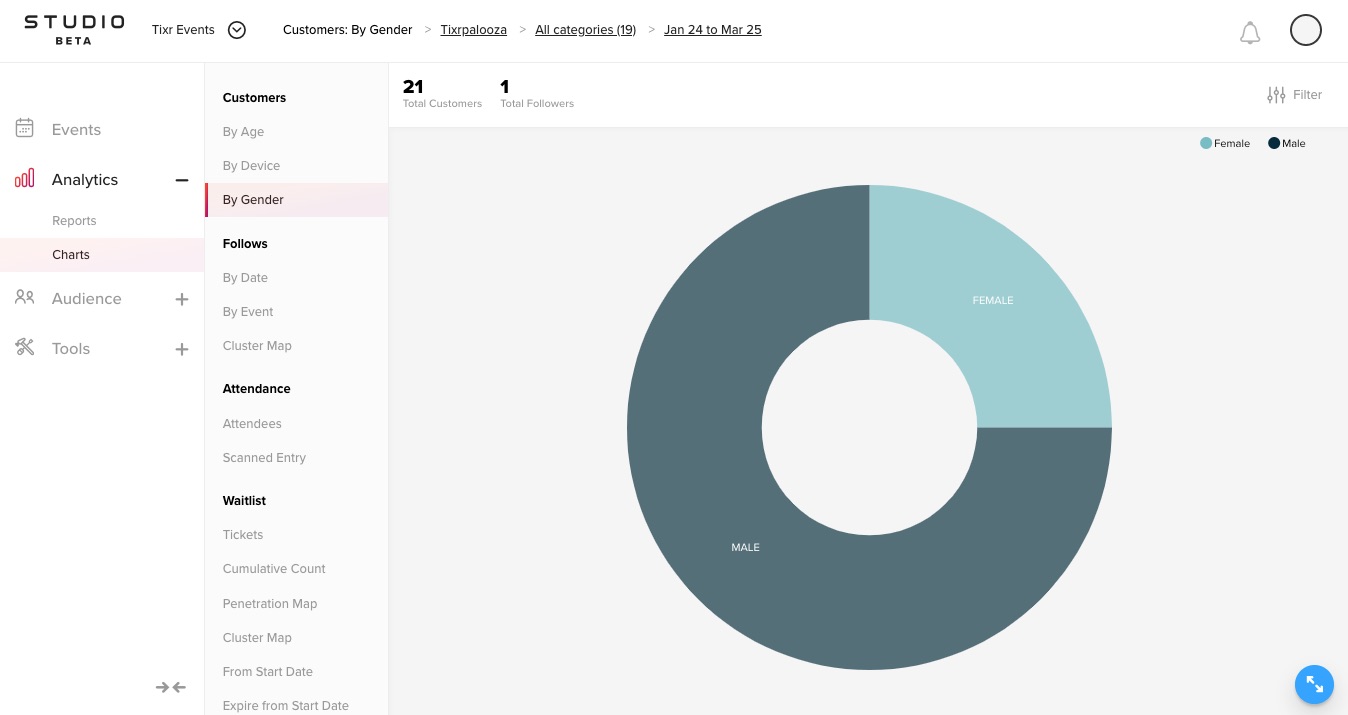 Followers
A follower is anyone who has followed the event for more updates.
Followers by Date
Get a chart view of followers for selected events by date of follow.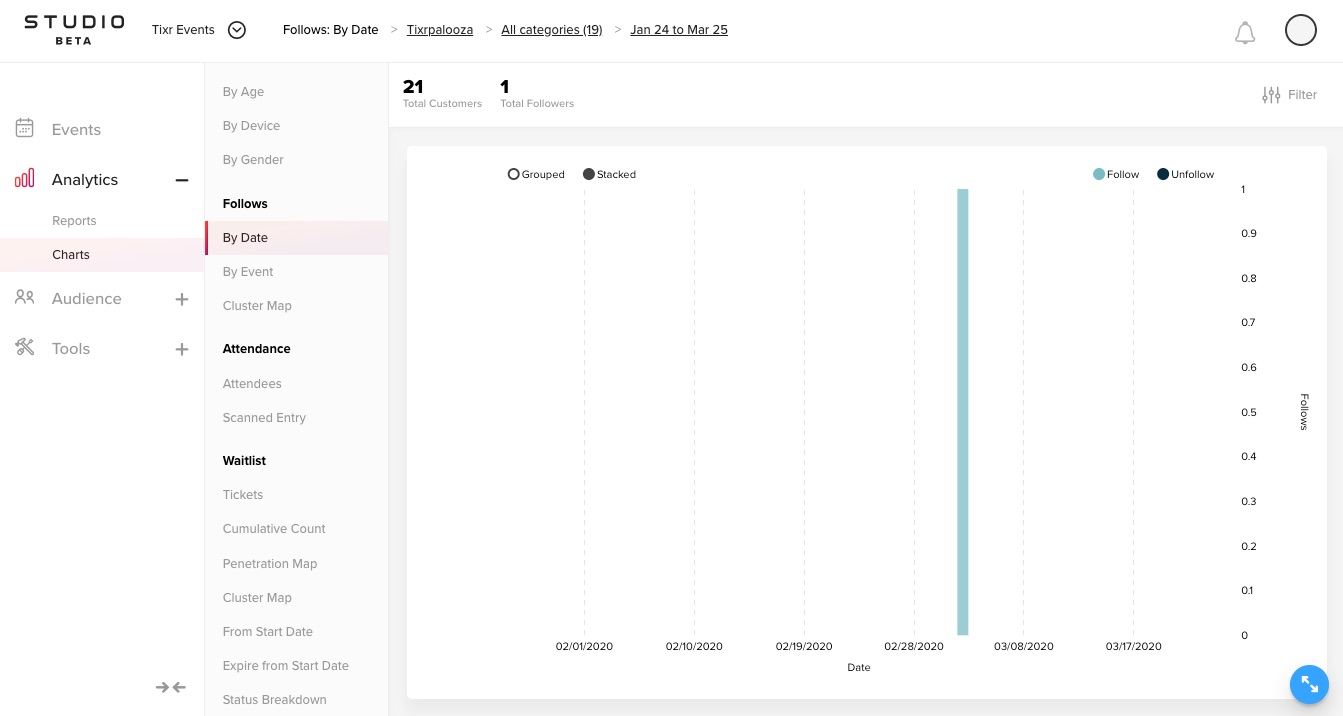 Follow by Event
View followers grouped by event.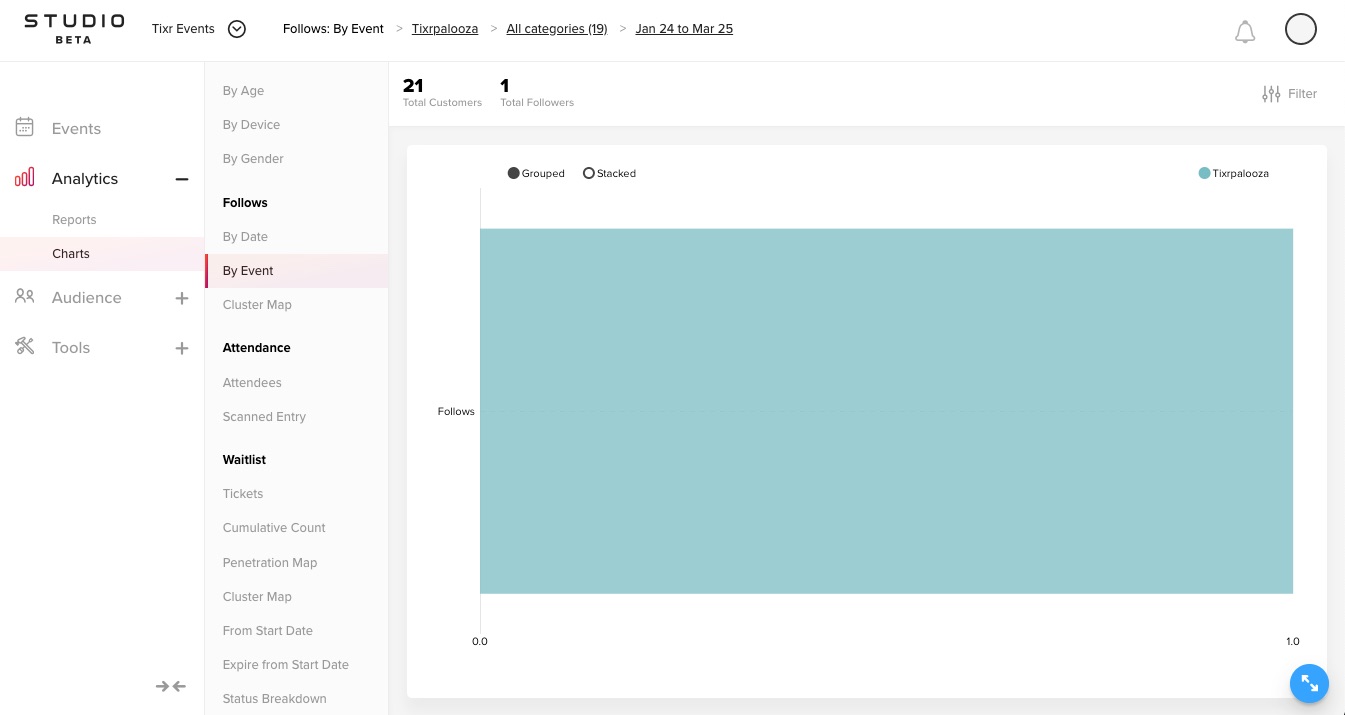 Cluster Map
View followers by location map.