Livestreams and videos on demand are accessed and viewed through Tixr. You can get here through tixr.com, your Tixr confirmation email, or the event page.
1. Your Tixr Account
You can access your live streams and on-demand videos directly through your Tixr account. By logging in at Tixr.com, hover over your initials in the upper right-hand corner, click My Media, hover over the event card under your Live Streams or Videos section, and click the play button in the left-hand corner on the event card.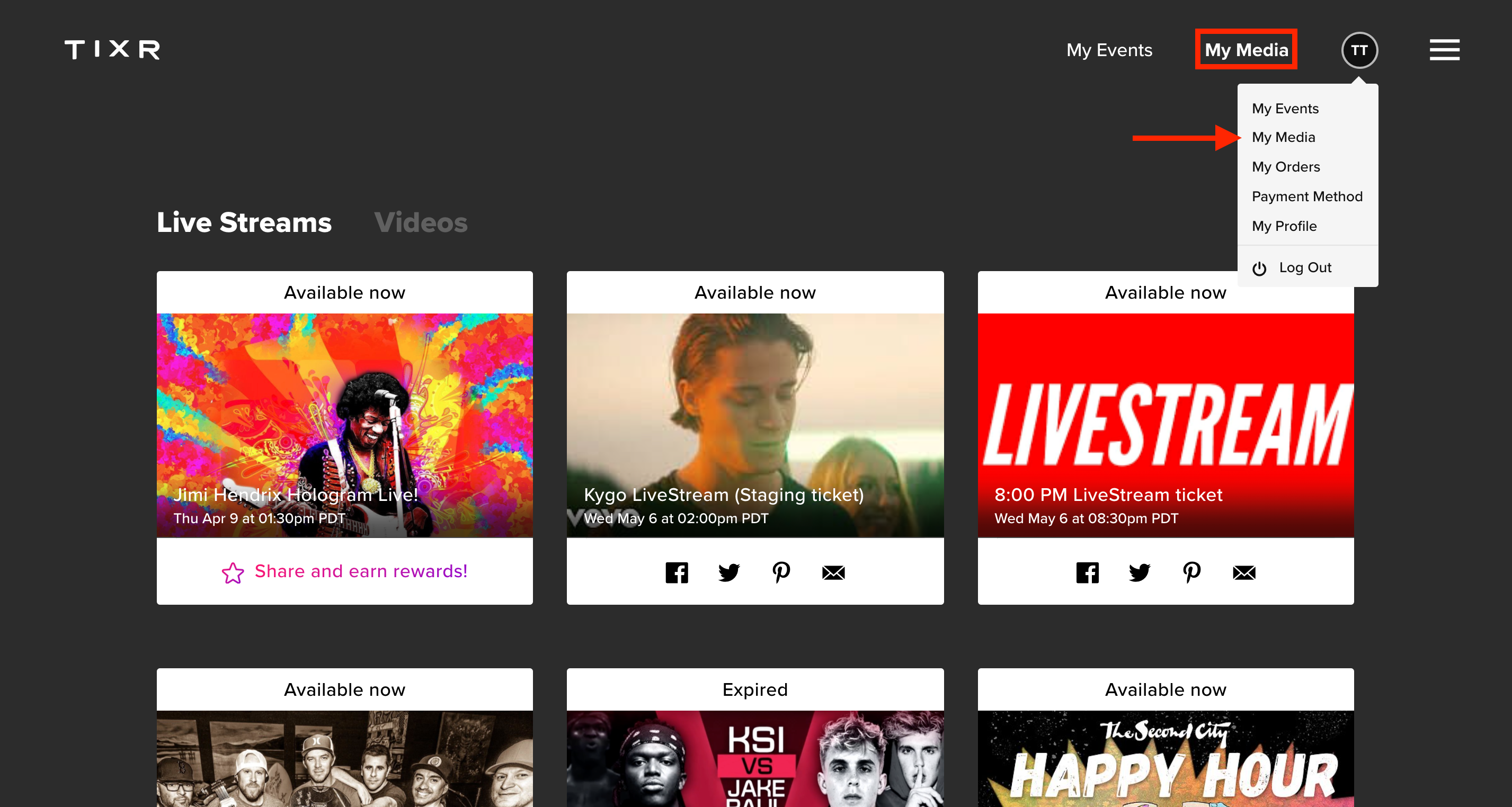 2. Your Email Confirmation
You can also access your live stream or videos on demand right from your confirmation email! Click the blue
button that says Go to Livestream under the ticket name and it will direct you to the live stream or video-on-demand screen. PLEASE NOTE: You must be logged in to your Tixr account before being able to view the live stream and you must press play on both the event card and streaming page for the live stream or video on demand to begin.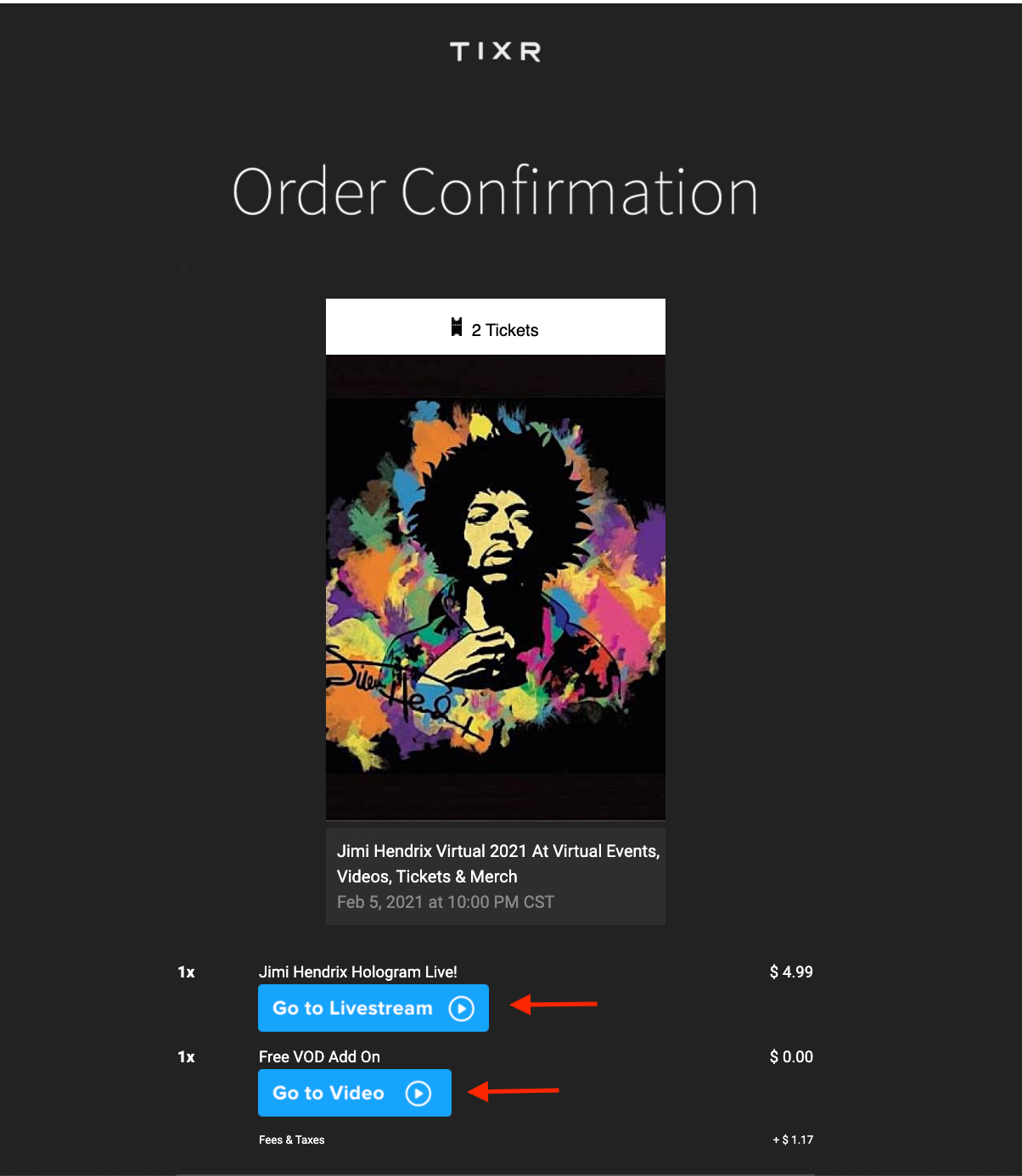 3. The Event Page
If you can't find your confirmation email, no worries! Head over to the event page, log into your Tixr account by clicking login in the upper right-hand corner, and click on the collection or ticket type that you purchased. From there you will click the Tixr play icon on the ticket that you purchased. Your video will stream directly from the event page. Again, make sure you are logged into your Tixr account or you will not be able to view the video!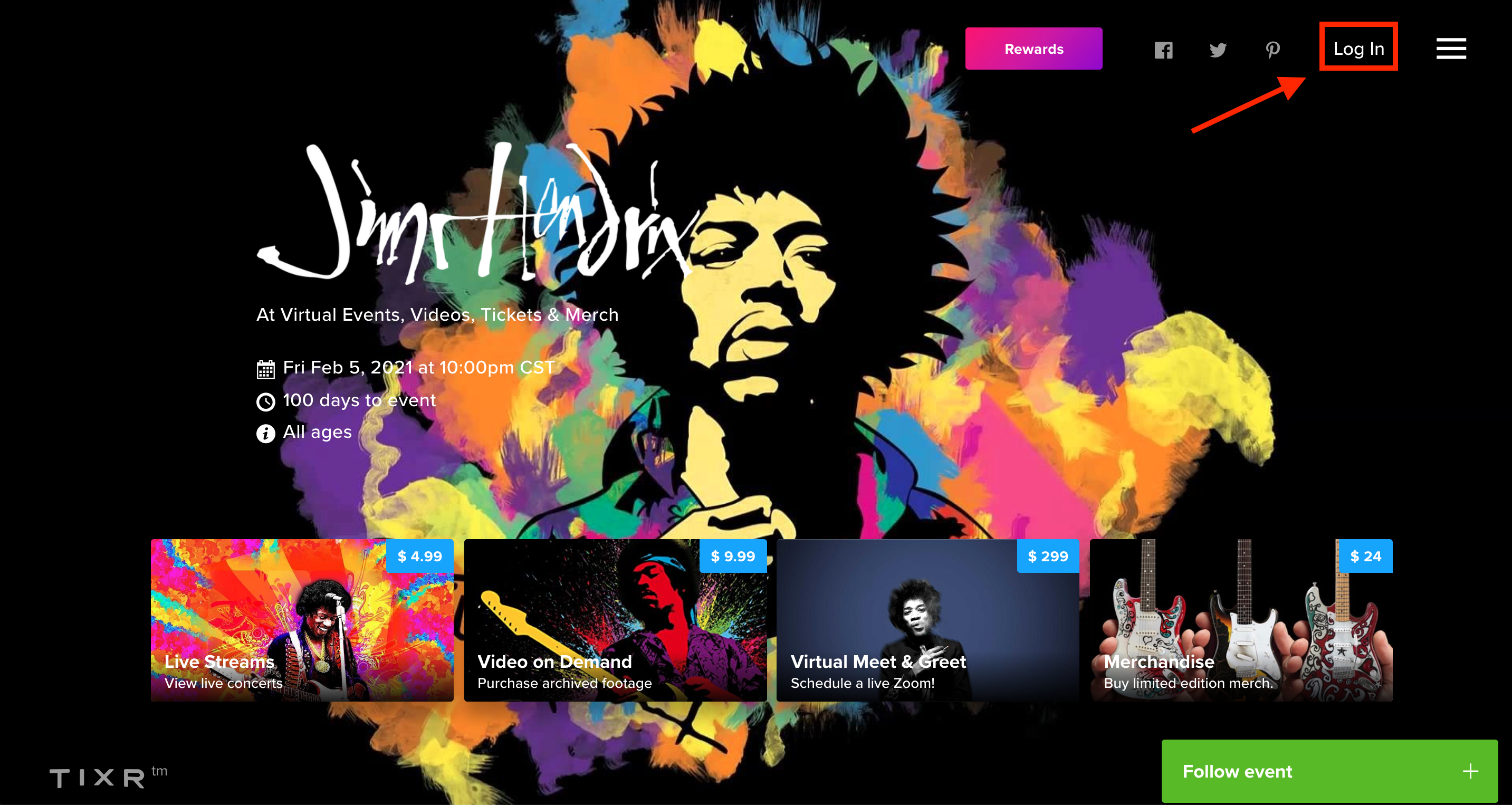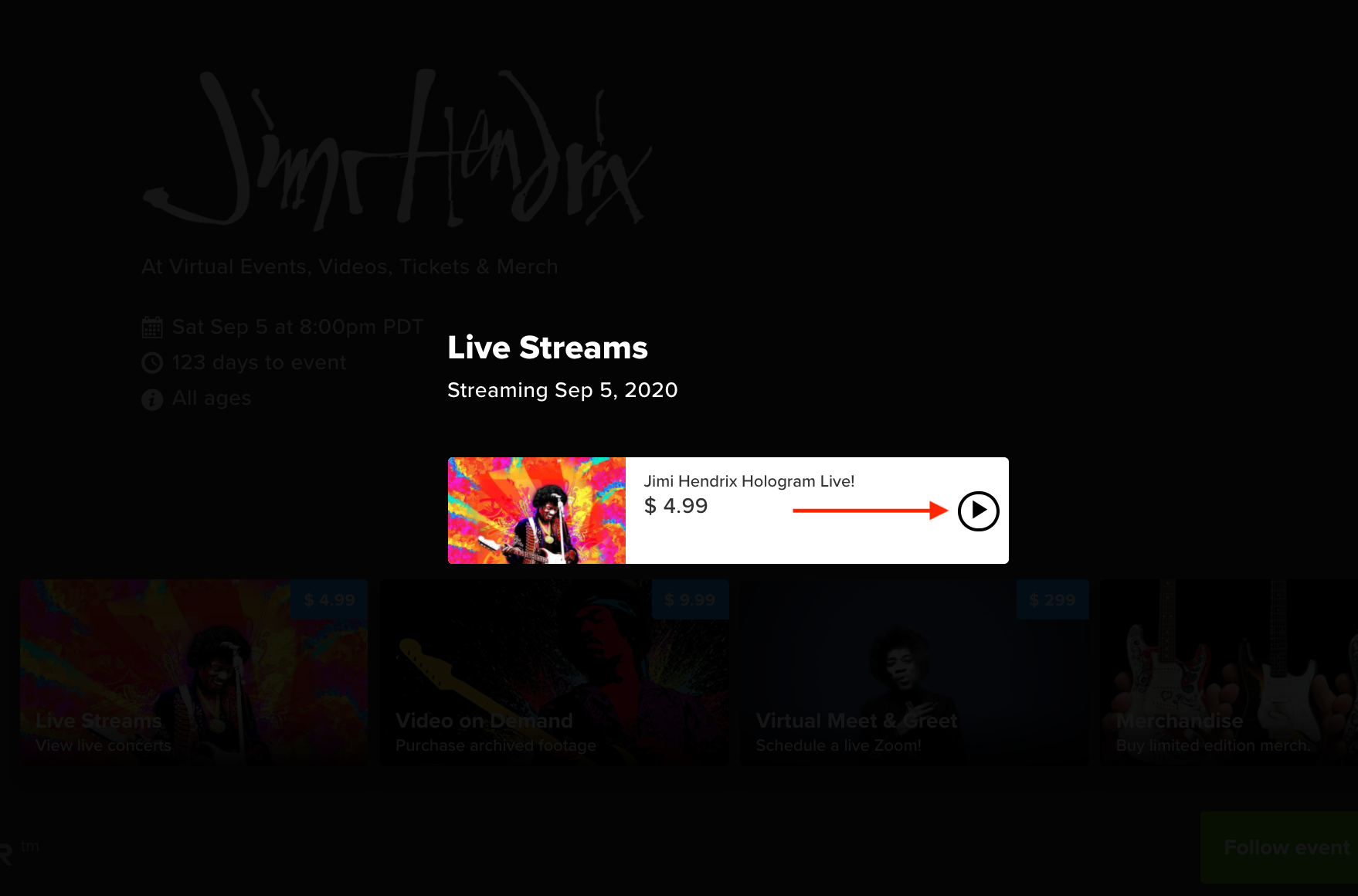 For videos that are compatible. Livestreams and videos on demand may also be watched on the Tixr Play app using an Apple TV or Roku hardware.