How to Create a Stripe Account and link with Tixr
Before you get started, please read these important notes about Stripe and Tixr
- To ensure that no transaction issues occur relating to your Stripe account, be sure to fully complete the registration process when setting up Stripe, including adding a location to your dashboard. Once fully completed, the status of your Stripe account should show as ___
- Do not perform any actions in Stripe besides handling dispute transactions. All other actions like processing refunds must be performed within Tixr Studio.
- You must use a dedicated Stripe account for Tixr Studio. Do not process any other transactions in your Stripe account other than Tixr Studio.
- It is highly recommended to enable Radar with your Stripe account to aid in fraud prevention. Talk to your Stripe account rep during account setup.
Creating a dedicated Stripe Account
1) Head to Stripe to register for an account.
If you already have a Stripe account, head to your Stripe Dashboard and click on the drop-down menu in the top left corner, click on + New account.
2) Enter the required information for the account and click on Create account. You have now created your Stripe Account and can link this account to your Group in Tixr Studio
*Important Note* this Stripe account must be dedicated to Tixr Studio
Linking your dedicated Stripe Account to your Group in Tixr Studio
1) Head to Manage your Group and head to Integrations. Toggle Stripe Connect to ON. Click Yes on the confirmation pop-up and you will be directed to choose your Stripe Account.

2) Choose your dedicated Stripe Account from the dropdown menu and click Skip this account form on the top right hand corner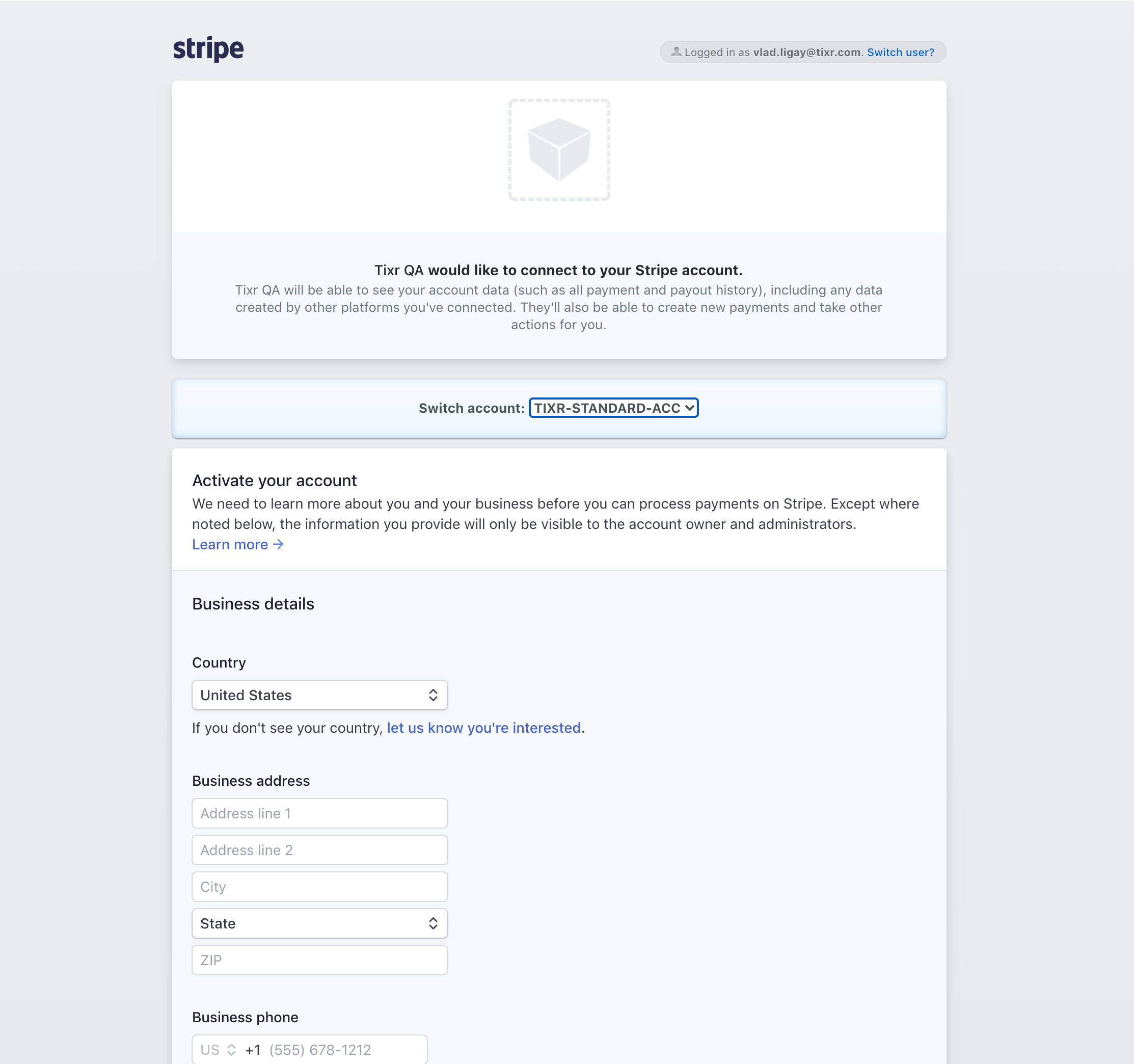 3) You are done! You will see a successful green banner and your dedicated Stripe Account has been successfully connected to Tixr. Make sure to read our Stripe Settings article to make sure you have your feature configured correctly to allow for Payment Plans

Adding a Location to your Stripe Dashboard
1) Navigate to MORE in your Stripe Dashboard and select TERMINAL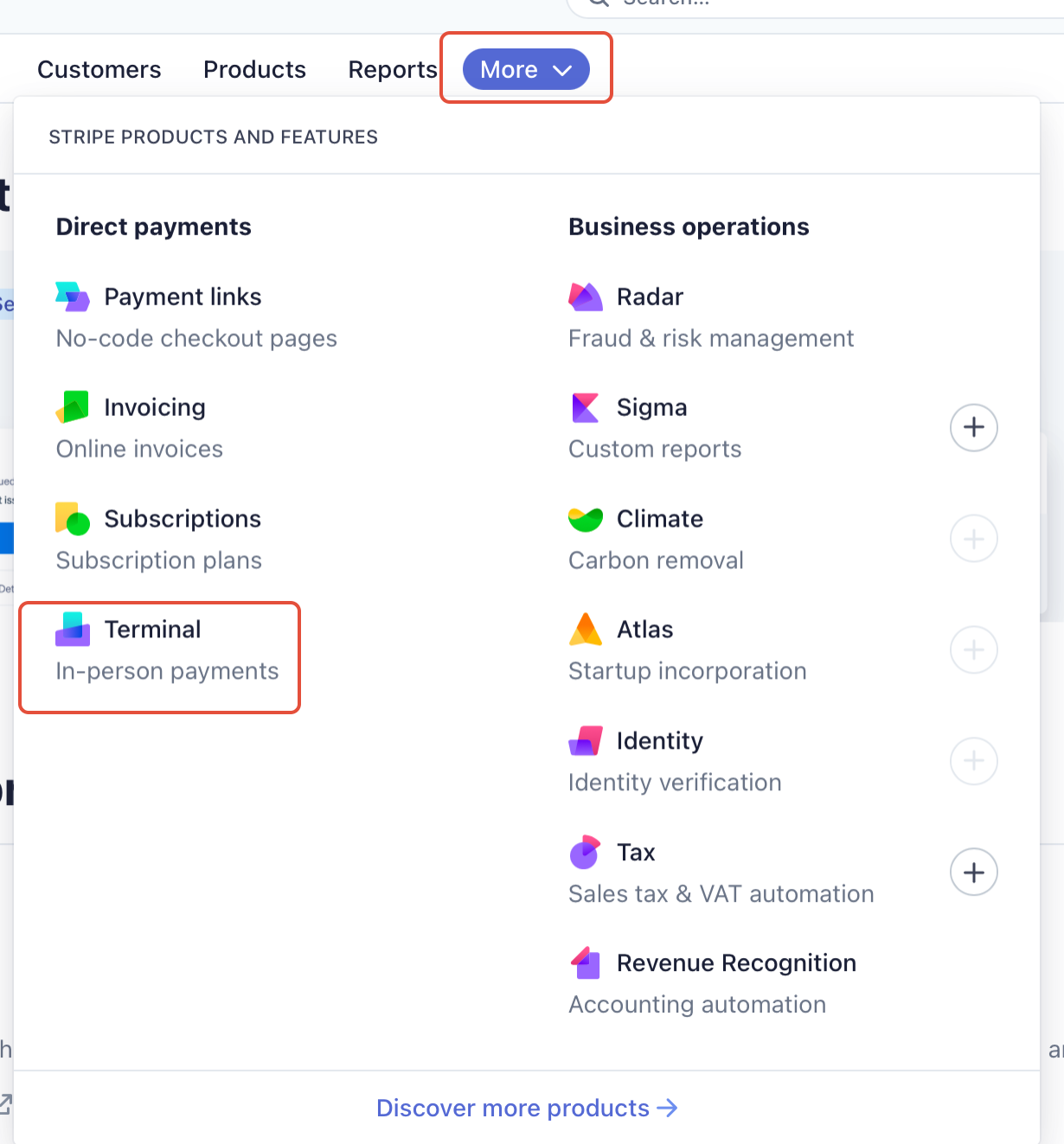 2) Click on Readers and then Locations
3) Click '+ New' button to add a new location. This can be any location associated with your business.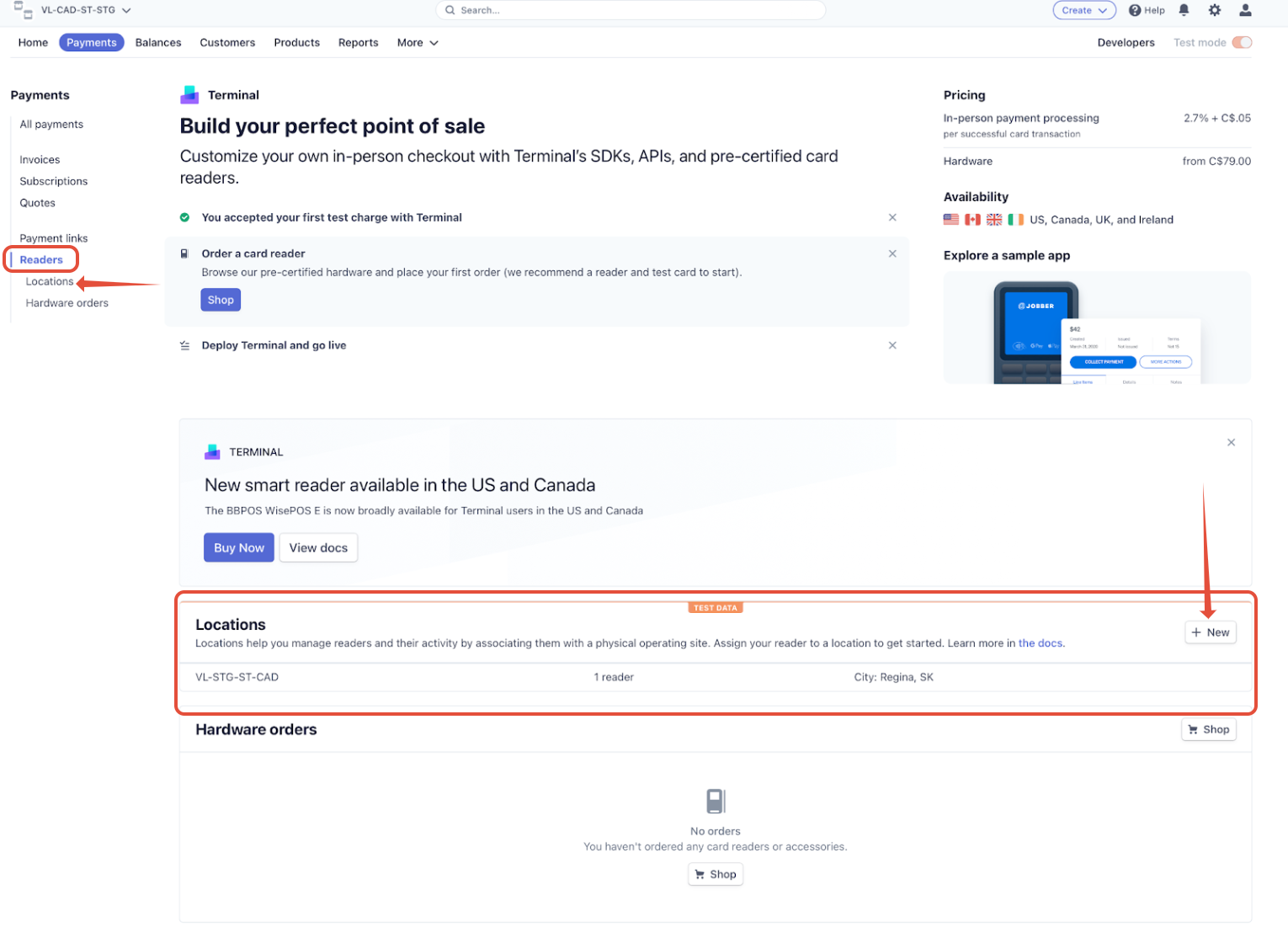 3) Once you've created a location, open your Tixr Door App. Navigate to the Settings cog wheel, and choose Stripe Terminal. Click Discover Readers.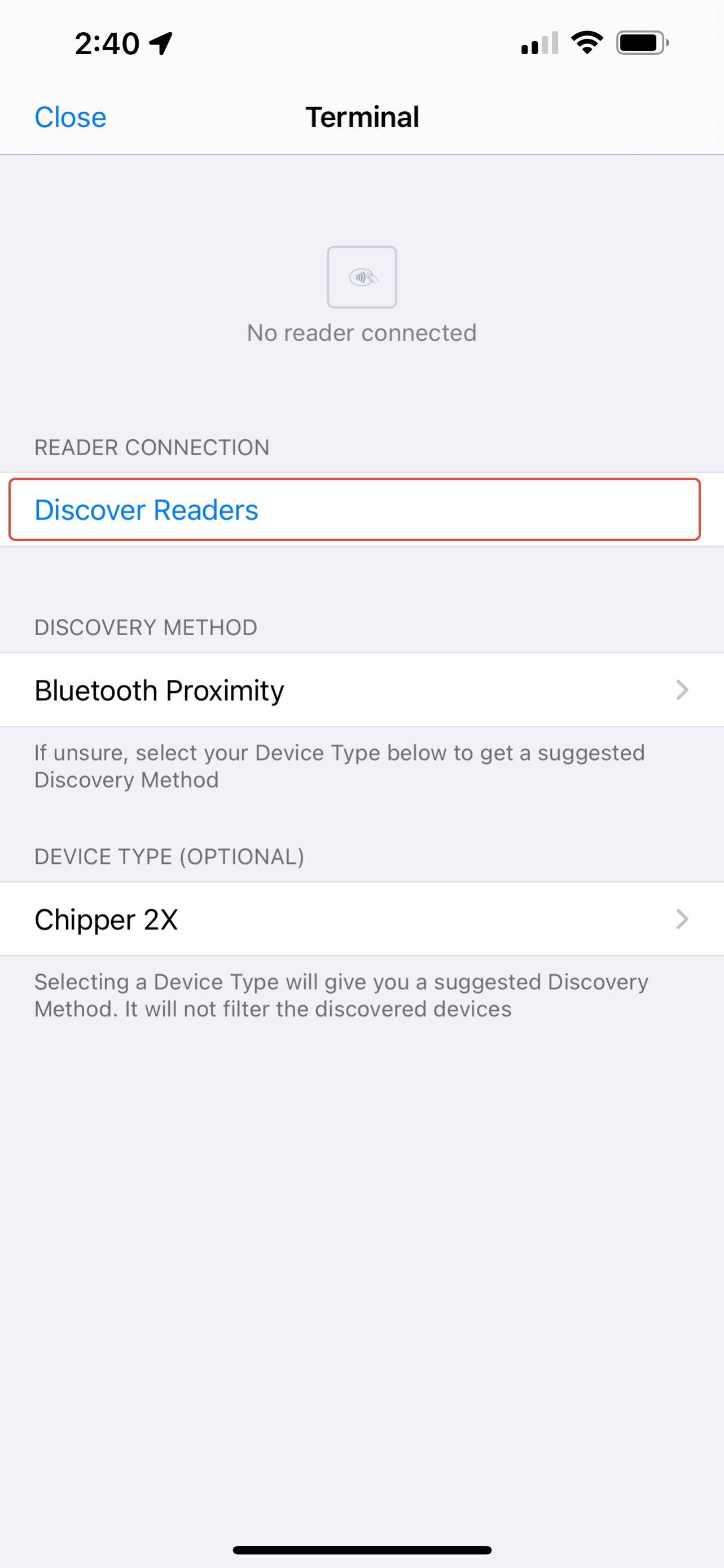 3) Where you see 'No location selected' - click to choose your location!