Once you have created your access list, you can send out your codes straight from the platform.
To send Access codes from Tixr Studio:
1)
Go to your main Access screen that displays your list(s) and click on the mail icon

2) Message: Enter the subject line and message that you would like your purchasers to receive along with their code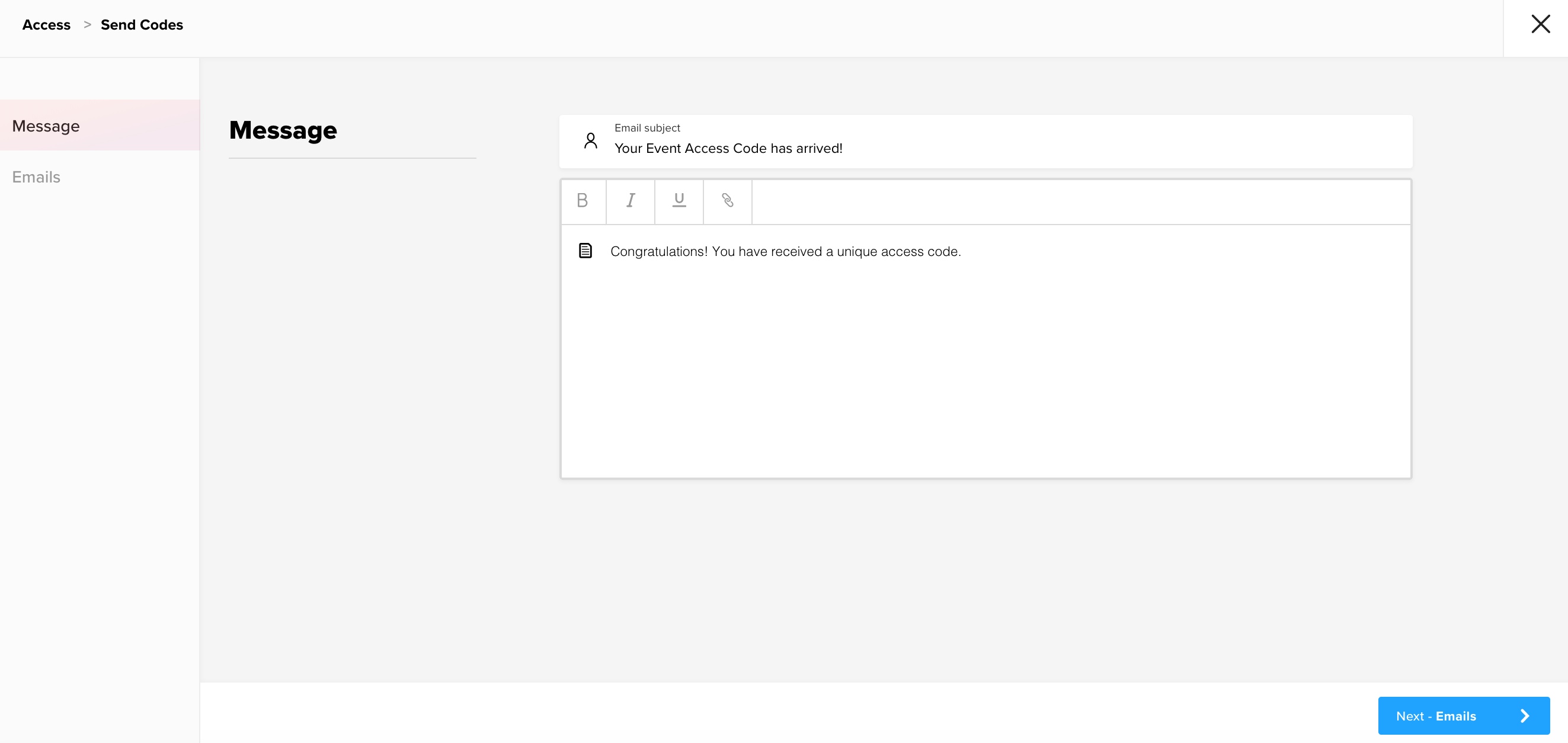 3) Click Upload Emails or Add Email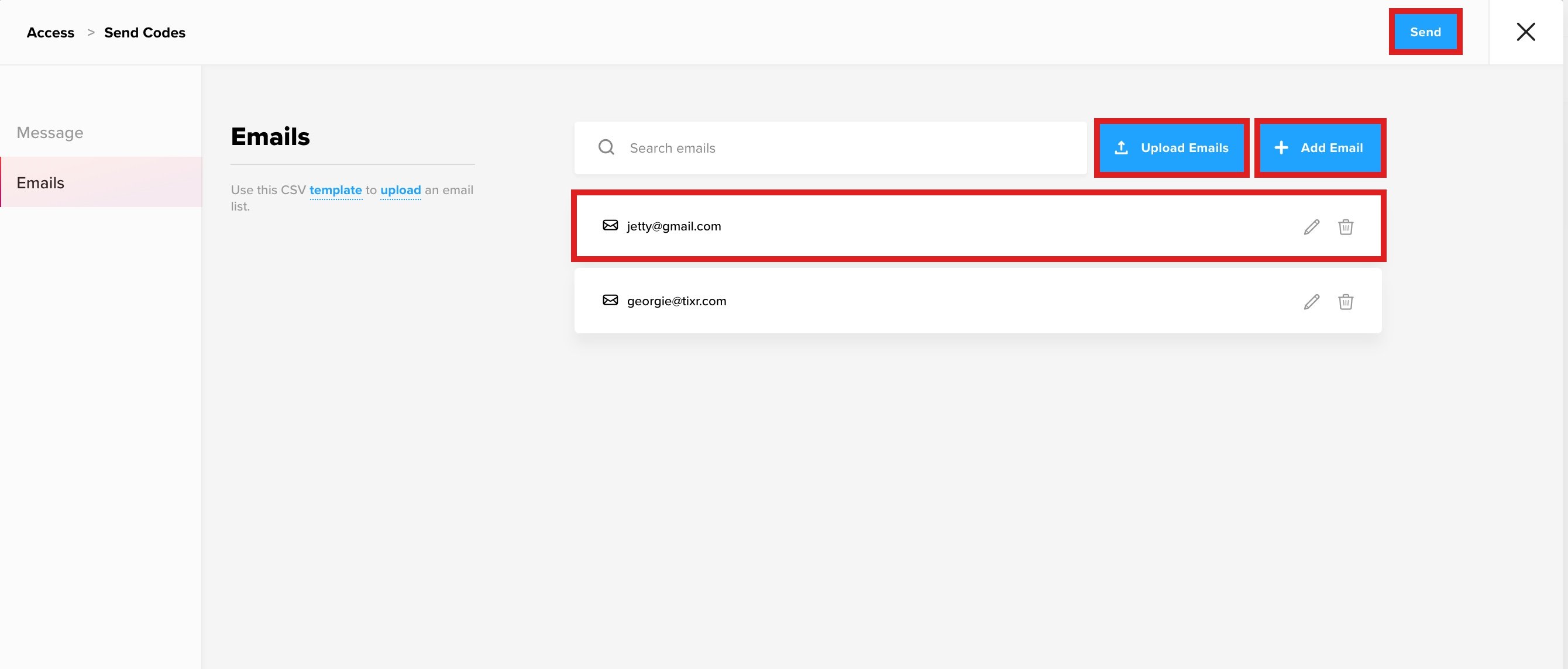 Upload Emails: Import emails via CSV file. When emails are uploaded, the system will generate unique access codes for each email. Once generated, you may send the email using the Send button at the top right.
⚠️ When sending emails via the system, we do not track which access code has been sent to a specific fan.
You can also directly download the access codes generated from the system using the download icon if you want to distribute the codes outside of Studio. Simply enter the number of codes you would like to create.
⭐ Downloading access codes from the system or uploading emails will generate unique access codes.
Add Email: Select to enter emails manually. To edit an existing email, click the pencil icon.
4) Once emails have been added, hit Send in the top right, and you are set!