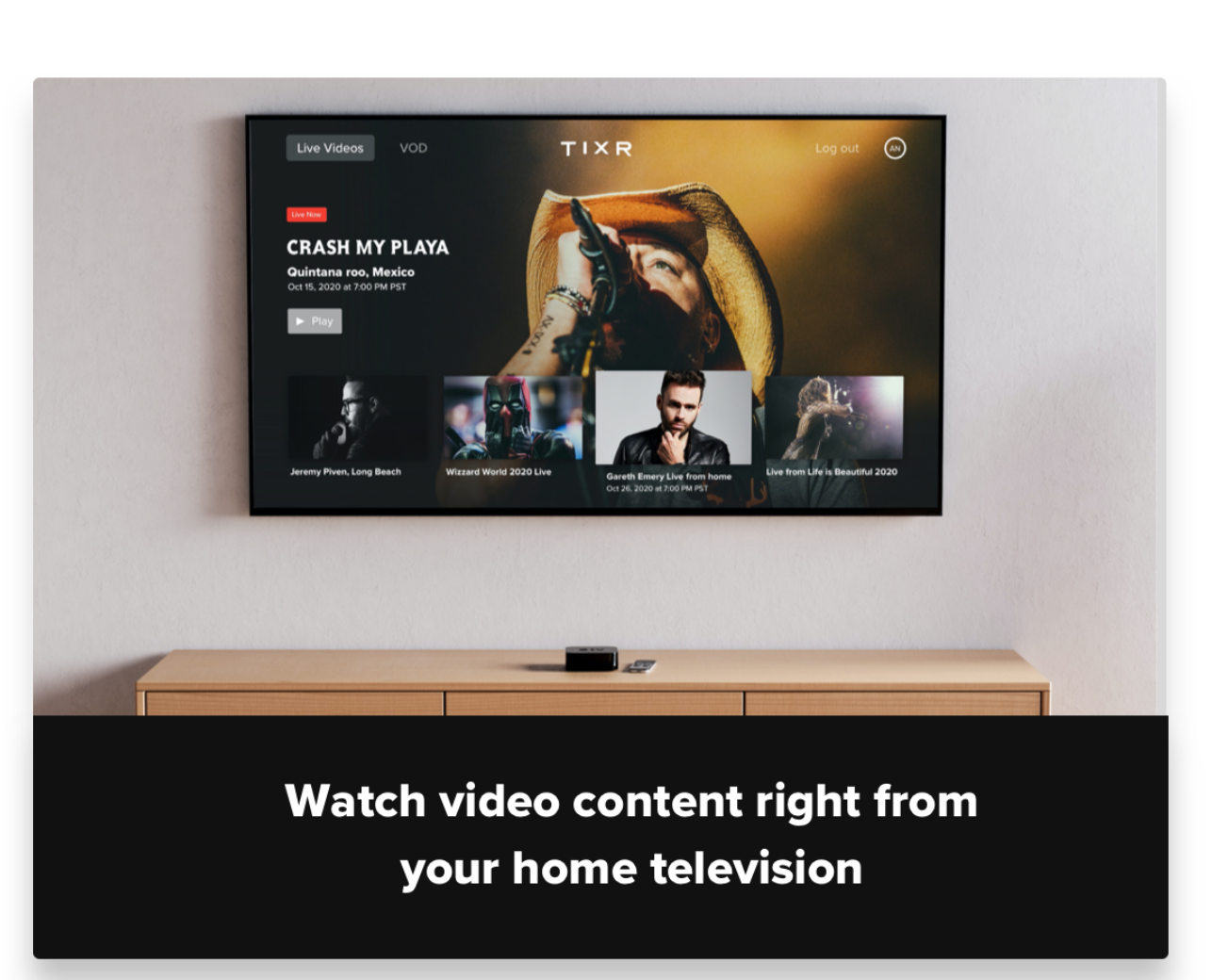 How to:
Option 1: Watch on the Apple TV Tixr Play app
1. Download the Tixr Play app on your Apple TV.
2. Open the Tixr Play app.
3. Click "Sign in with activation code" on the Tixr Play app on your Apple TV.
4. Go to tixr.com/activate on your mobile device or desktop.
TIP: Make sure you are logged in to your Tixr account in order to enter in your activation code. If you are not logged in, tixr.com/activate will prompt you to do so.
5. Enter the 6 character code displayed on your tv screen in the Tixr Play app into the input box on tixr.com/activate
6. Click the "Activate" button.
7. Your Tixr Play app should activate within 15 seconds.
Tips:
-Clicking on your "My Media" button in the upper left of the Tixr Play app will refresh your page.
-1 Apple TV account can be activated per Tixr account at a time.
Option 2: Stream using Airplay
Reference: https://support.apple.com/en-us/HT204289
PLEASE NOTE: Not all livestreams and videos are compatible and must be explicitly stated on the event page so for them to be available on those platforms.