How to stream to Roku:
1. Click this link on your desktop or mobile device: https://my.roku.com/account/add/V5GXKTN
2. Log into your Roku account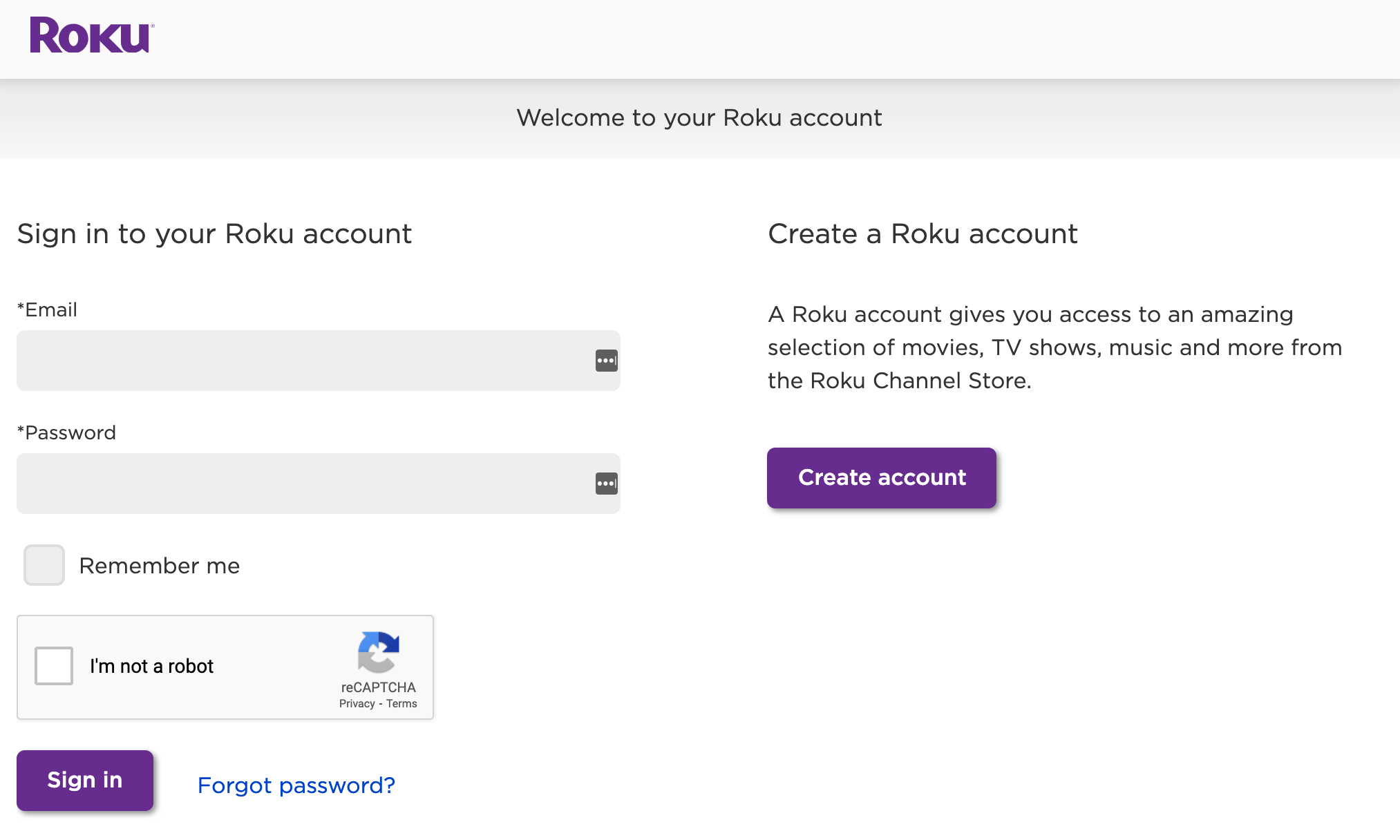 3. Click "add channel"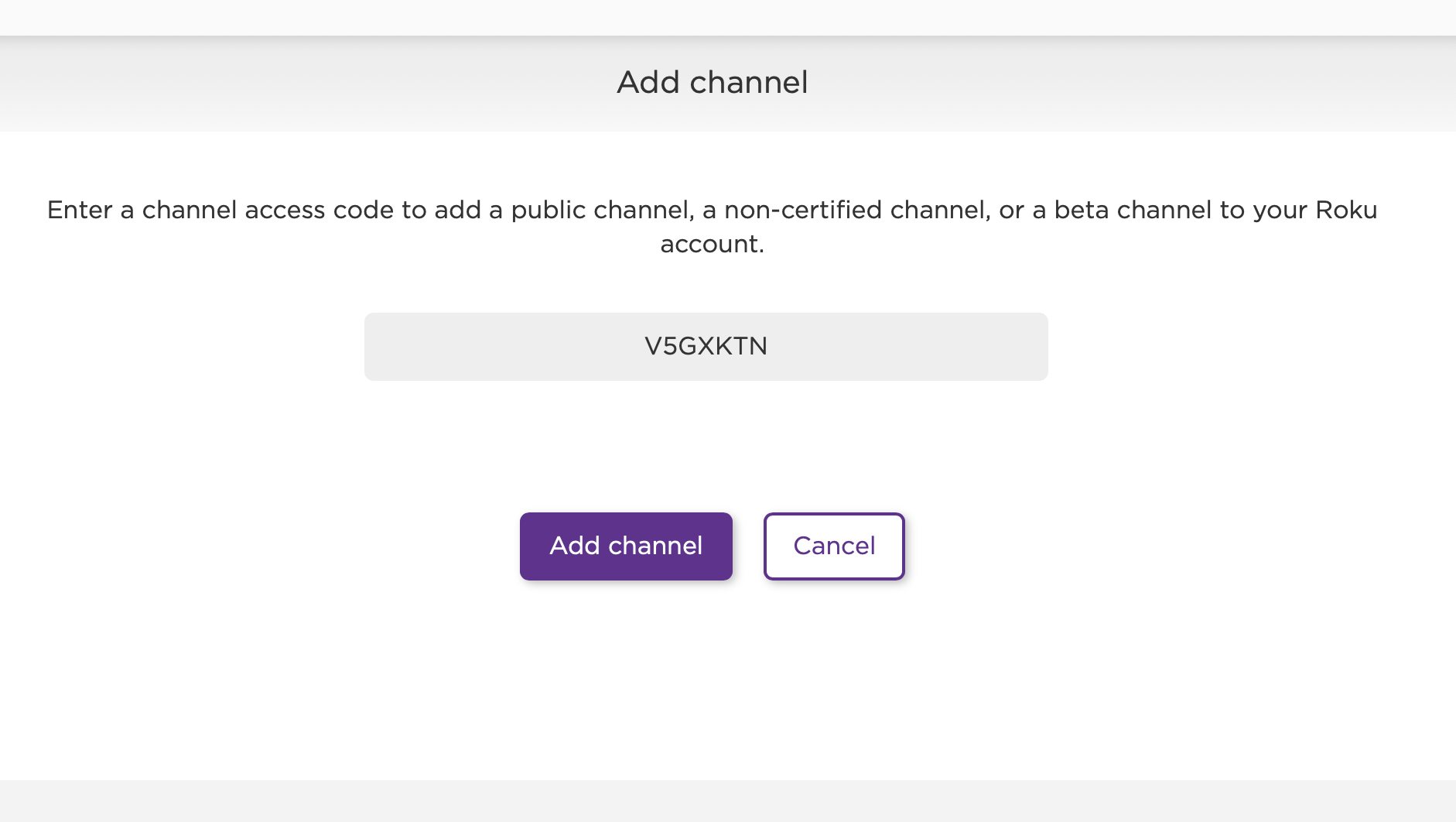 4. Click "Yes, add channel" to the "Add Tixr Play to your Roku account?" pop-up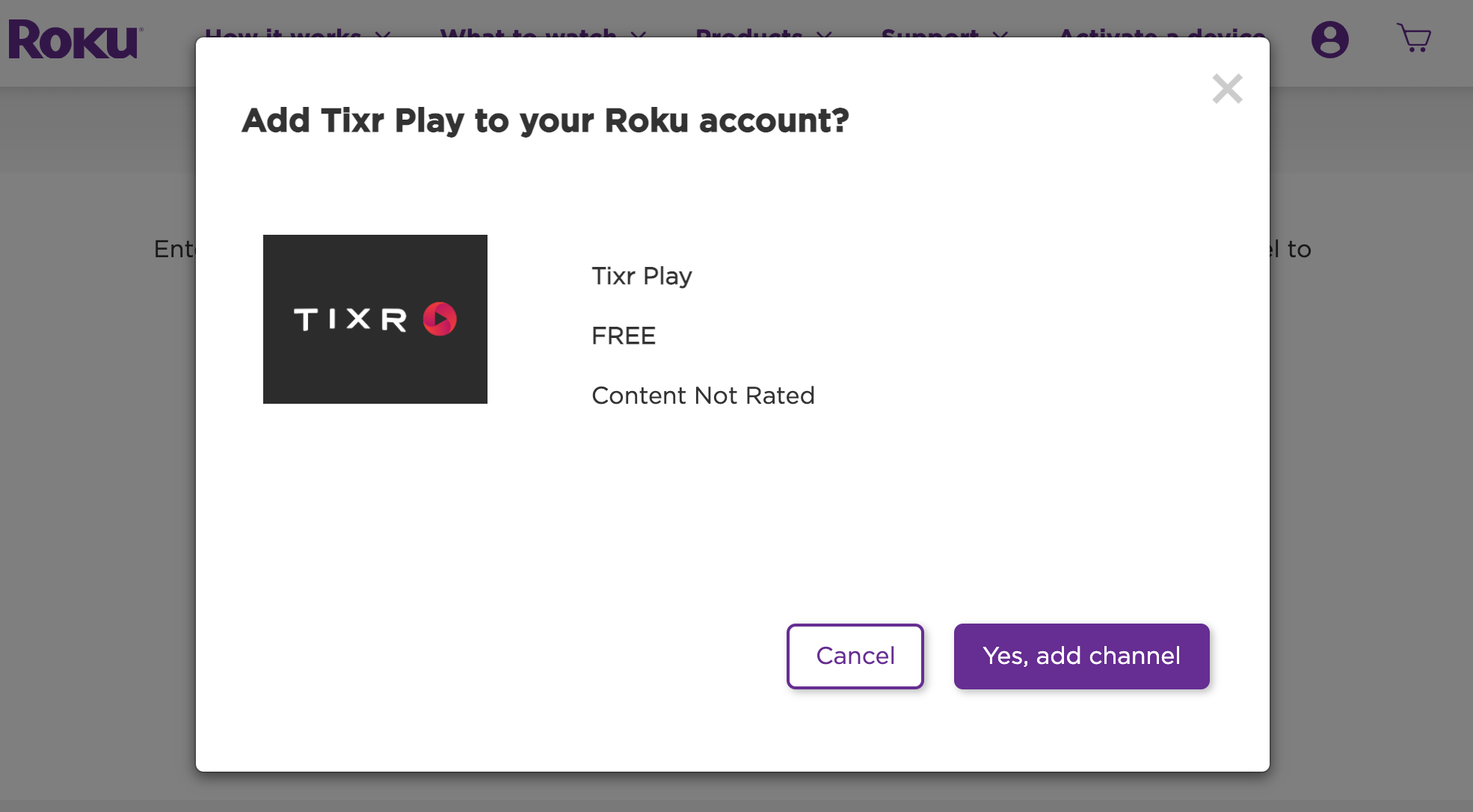 5. Locate the Tixr Play app on your Roku TV screen
6. Visit tixr.com/activate and log in to your Tixr account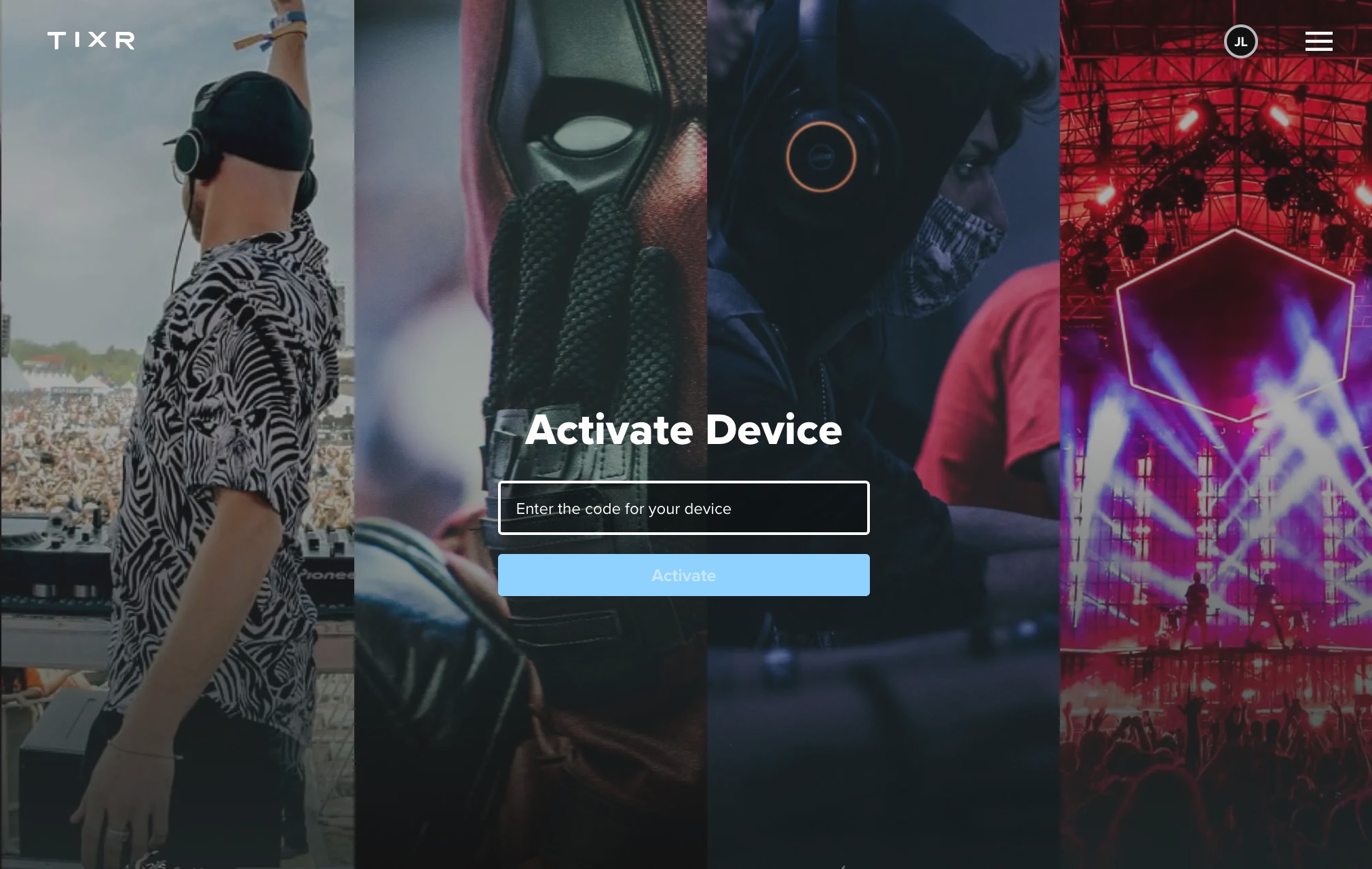 7. Enter the device code shown on your TV
8. Click Activate
PLEASE NOTE: Not all livestreams and videos are compatible and must be explicitly stated on the event page so for them to be available on those platforms.