Use Ticket Activation to download inactive serial IDs for hard tickets.
What is it? When do I use it?
Ticket activation is a tool you will use to download serial IDs for any hard tickets you are making so that they can be activated. This tool will pull a list of alphanumeric serial IDs from the system for each ticket type that you will provide the printer.
Example: You are printing 400 hard tickets to be sold at an off-site location and want them to be scanned upon entrance

How to Create Inactive Serial IDs
IMPORTANT: ticket activation is not available for reserved seating events.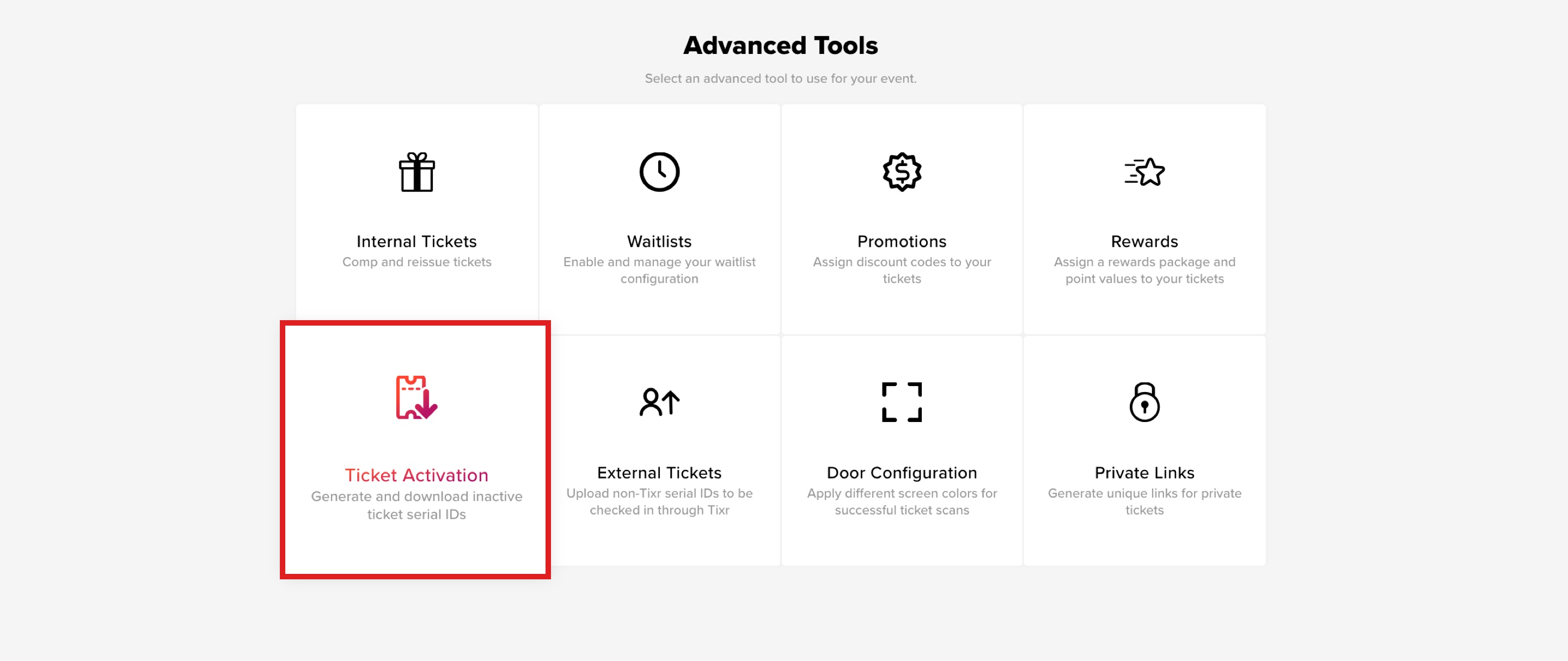 1. Click the "..." on your Event Dashboard to open the Advanced Tools page. From here, click the Ticket Activation icon.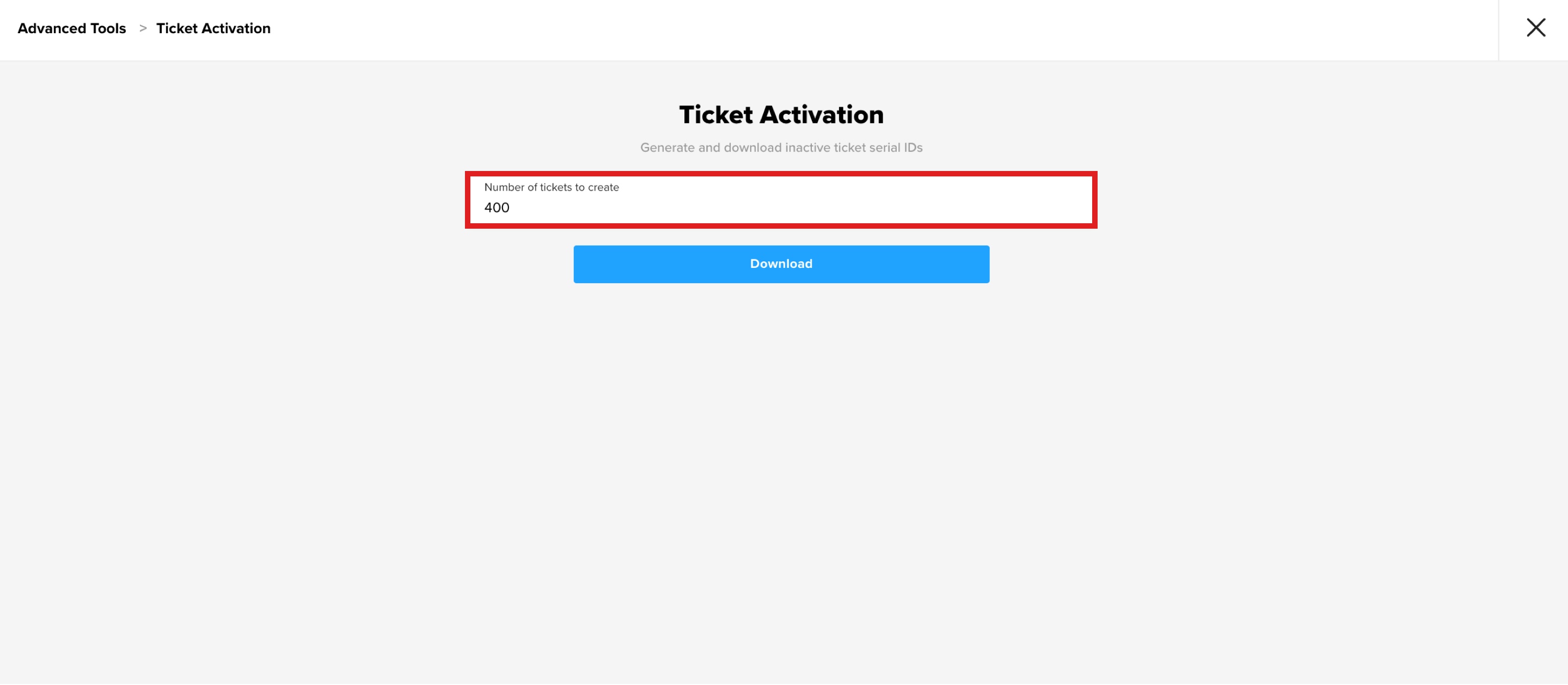 2. Enter the number of serial IDs you want (number of tickets you are going to create) and press "Download)"

3. Click on the Notifications icon to access the CSV file
*there should be a red dot indicating a new document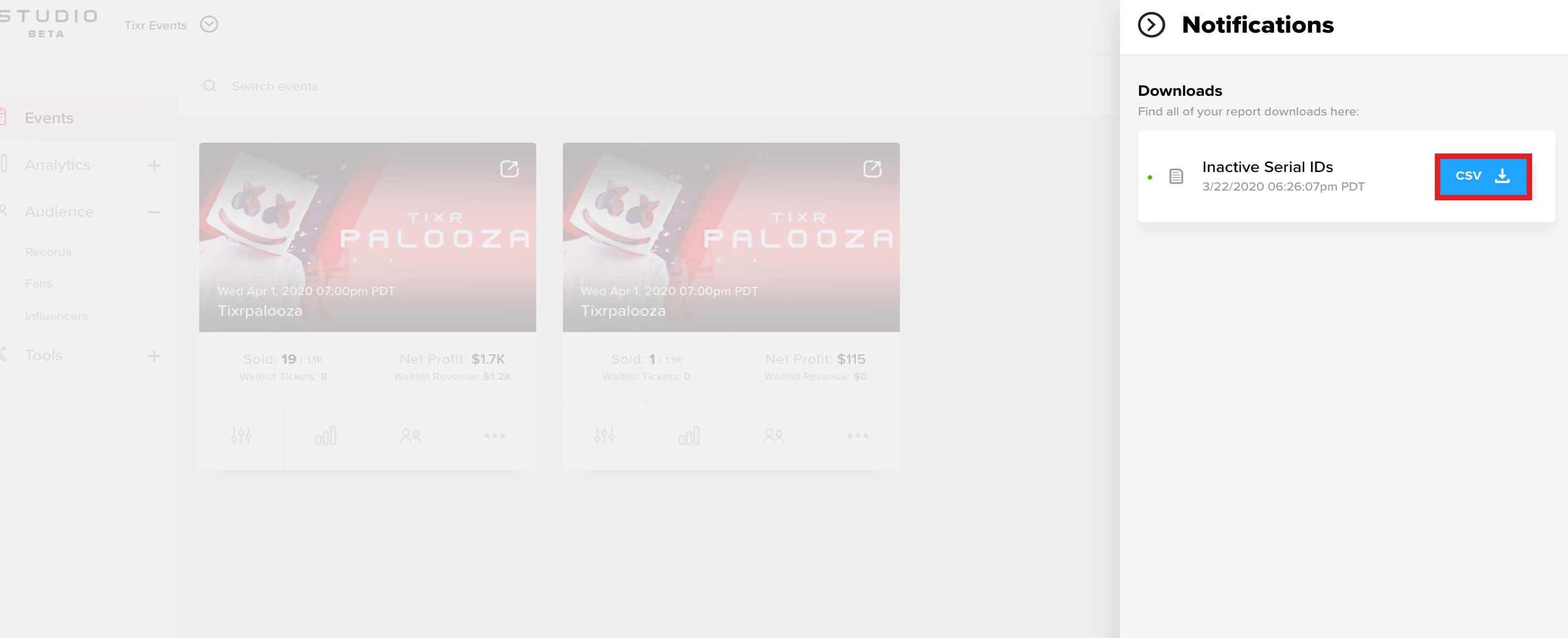 4. Click the blue "CSV" button to download the file to your device
Your CSV file will look something like this.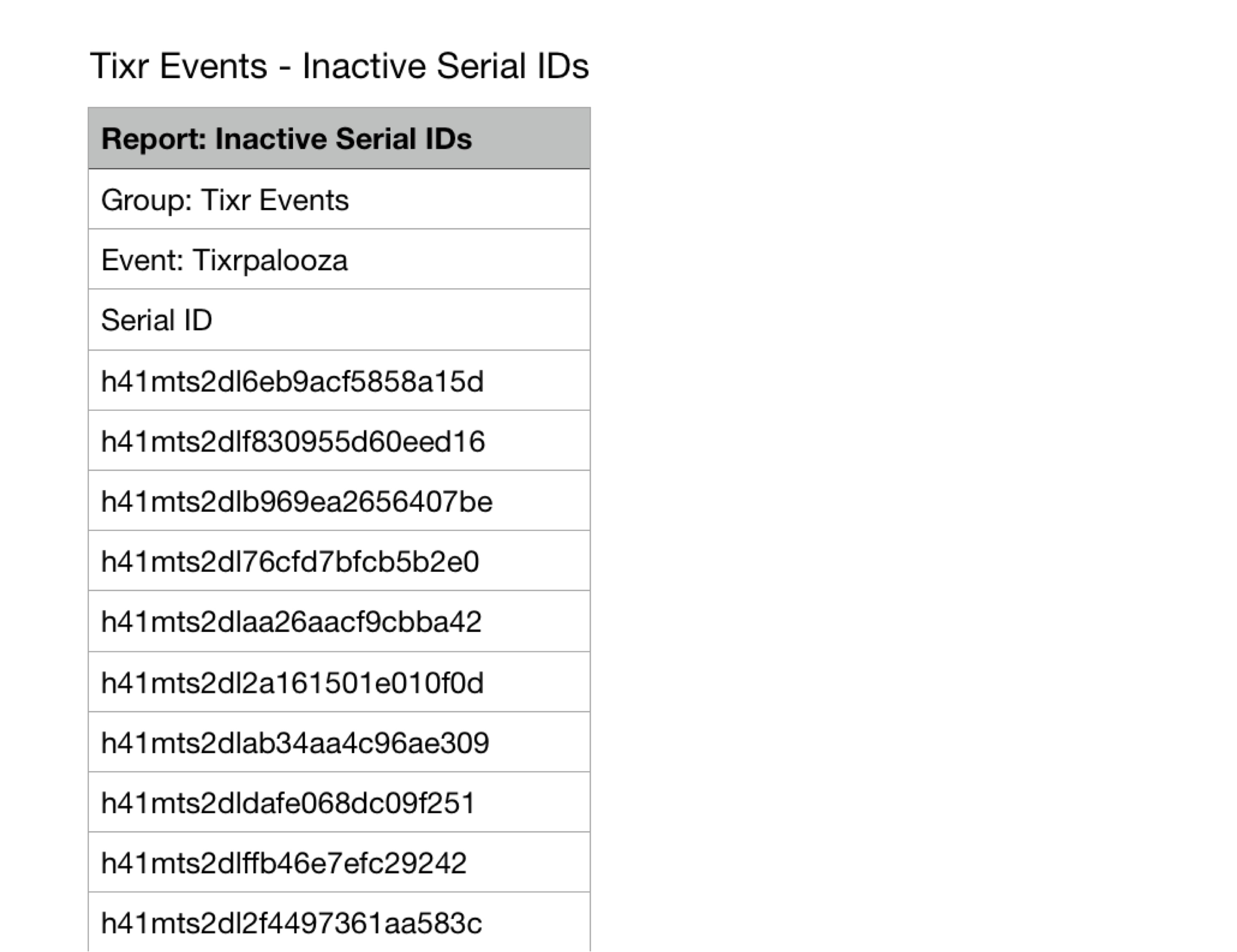 This CSV can be provided to a ticket printing company to produce hard-copy tickets.
Activating Serial IDs
Once hard tickets are printed with the inactive serial IDs, they will need to be activated during a sale through Tixr Door in order for the ticket to be valid for entry.
Before completing a sale on Door, select Activate Tickets.


Select Activate on each of the tickets and scan the QR Codes on the hard copy ticket. Do this for each ticket in the order. You'll get a positive activation if the ticket is valid.


Once all tickets are activated, the Activate button will turn green and note that the tickets are Activated and that 'Activations all done!"

IMPORTANT - Activation does not mean Checked In. These tickets need to still be scanned in as normal for entry.