BBPOS Chipper Pairing With Tixr Door
How to pair your Stripe BBPOS Chipper 2X with Tixr Door
The BBPOS Chipper is a handheld reader used to process your transactions through Tixr Door. This reader is compatible with iOS and Android devices. For more information and device information please reference this Stripe Support Article.
Steps:
IMPORTANT: Please make sure that Location Services is turned on. You can do this by going to Settings > Privacy > Location Services
1) Log in to your Tixr Door Device
2) On the Events Screen you will see a button with Gear Icon. Press the Gear Icon to open the Stripe Terminal Configuration Screen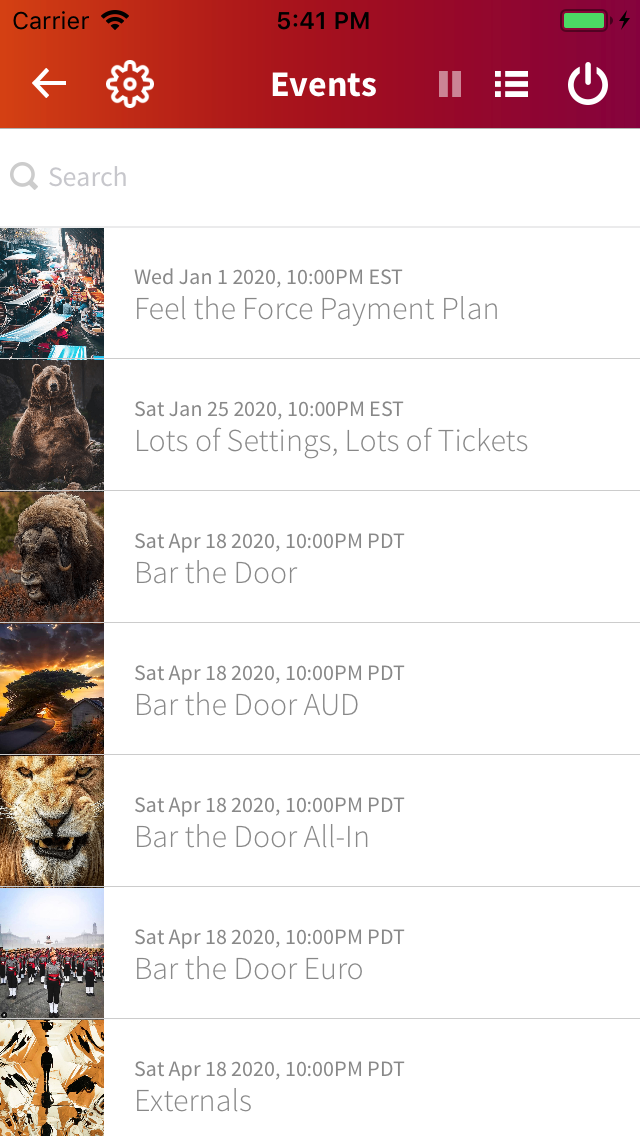 3) If the BBPOS Chipper 2X is not already selected under Device Type, tap the item under the Device Type Section to open the selection screen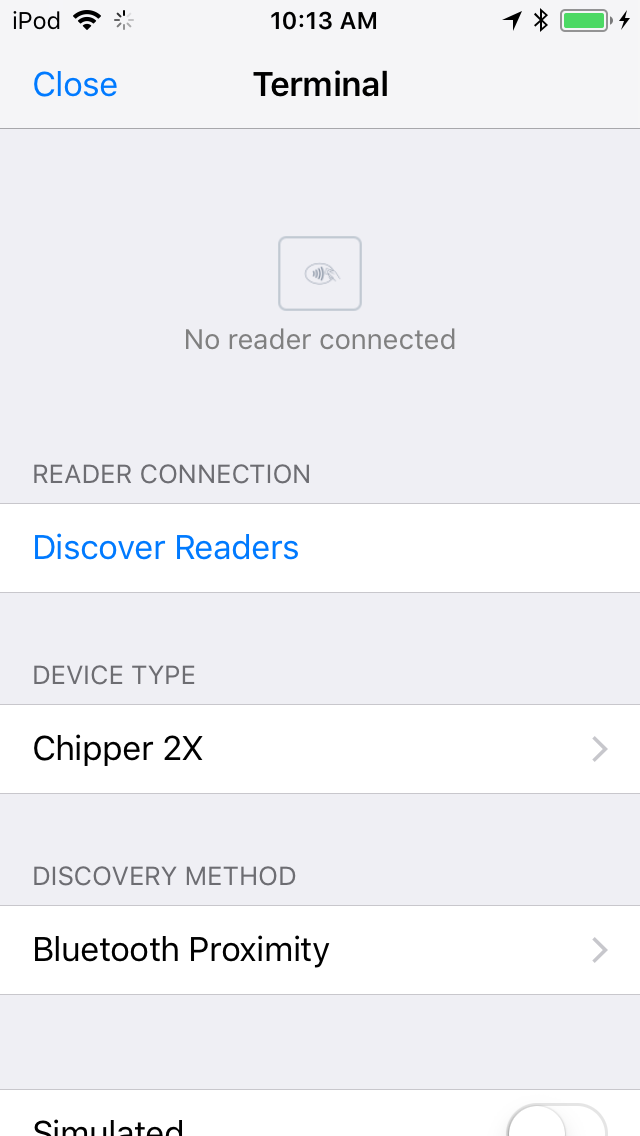 4) Select the BBPOS Chipper 2X BT device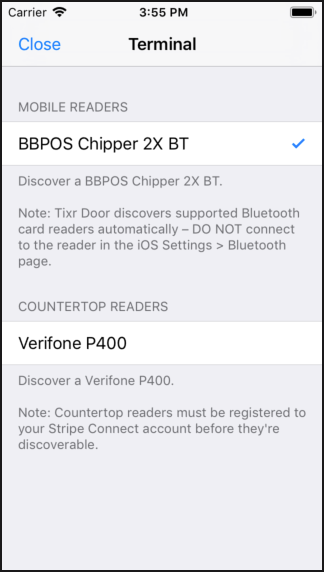 5) Select the Discover Readers button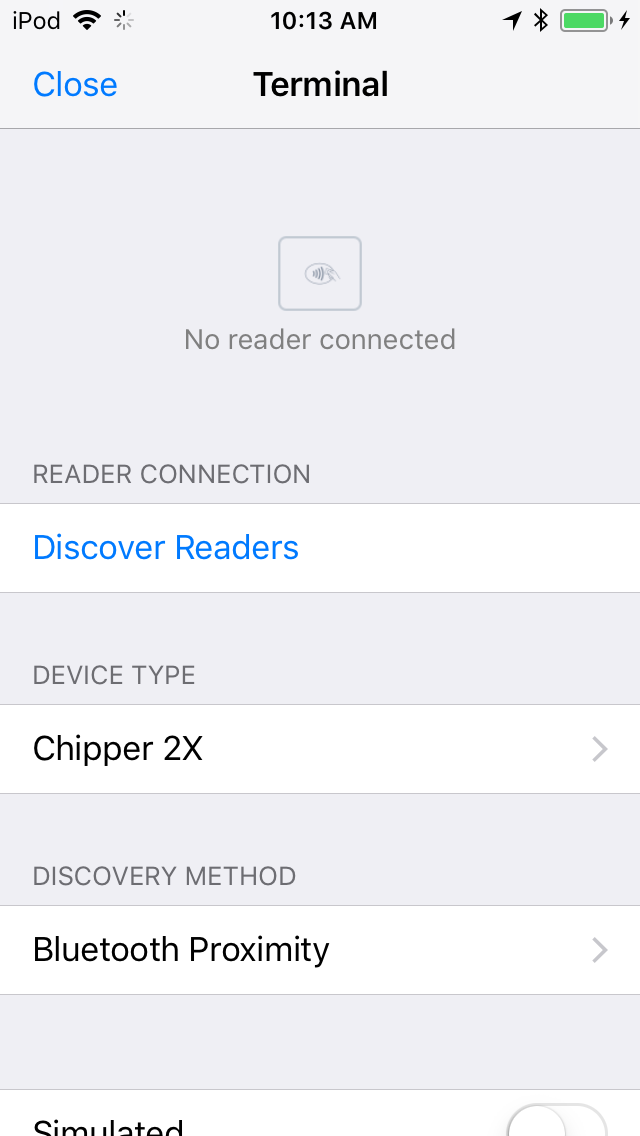 6)When the Discovery screen appears, press the power button on the Chipper unit and touch the phone to it
7) After a few moments the Chipper serial number will appear on the screen. The serial number can be matched with the serial number printed on the back of the Chipper. Tap the Chipper's serial number on the screen to connect the unit.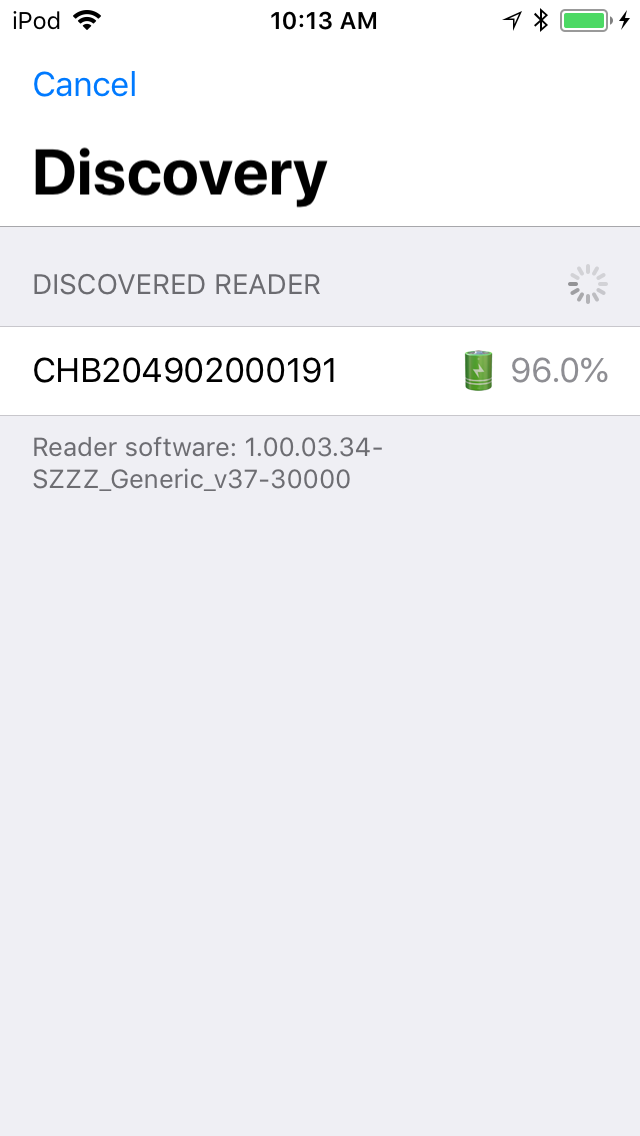 8) The screen now shows that the Chipper unit is connected. You've connected the Chipper and can now hit the close button in the top left.