Our reporting tools help you understand who's coming to your event and who to market to. Use Charts to see all kinds of information about your attendees. View, export and manage charts and graphs for a visual representation of your event data.
Filter
Use the toggle at the top right corner of the page to access the analytics chart view.
Filter between events with the icon in the top right of your screen. Use the filter to select a custom date range.
Tickets Issued (Net)
View the quantity of tickets issued to all events in your current selection by day.
This is the total number of tickets issued not including refunds and cancellations.
You can use this chart to visually see the results of your marketing campaign. You can also use it retrospectively to understand your selling pattern from a past event to help shape your future event planning.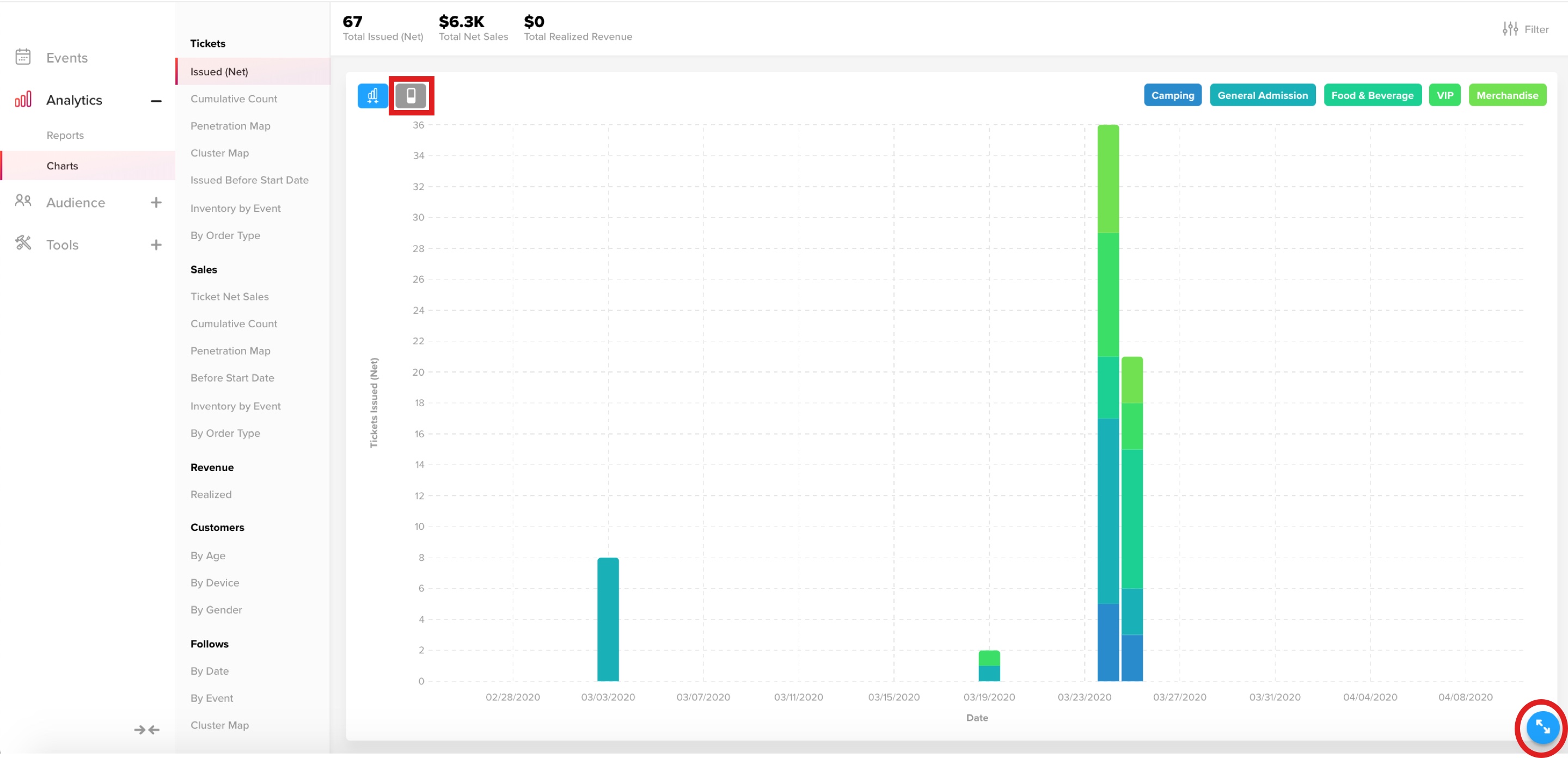 *use the grey bottom in the top left to change the view from "stacked" to "grouped"
*use the blue arrows in the bottom right to expand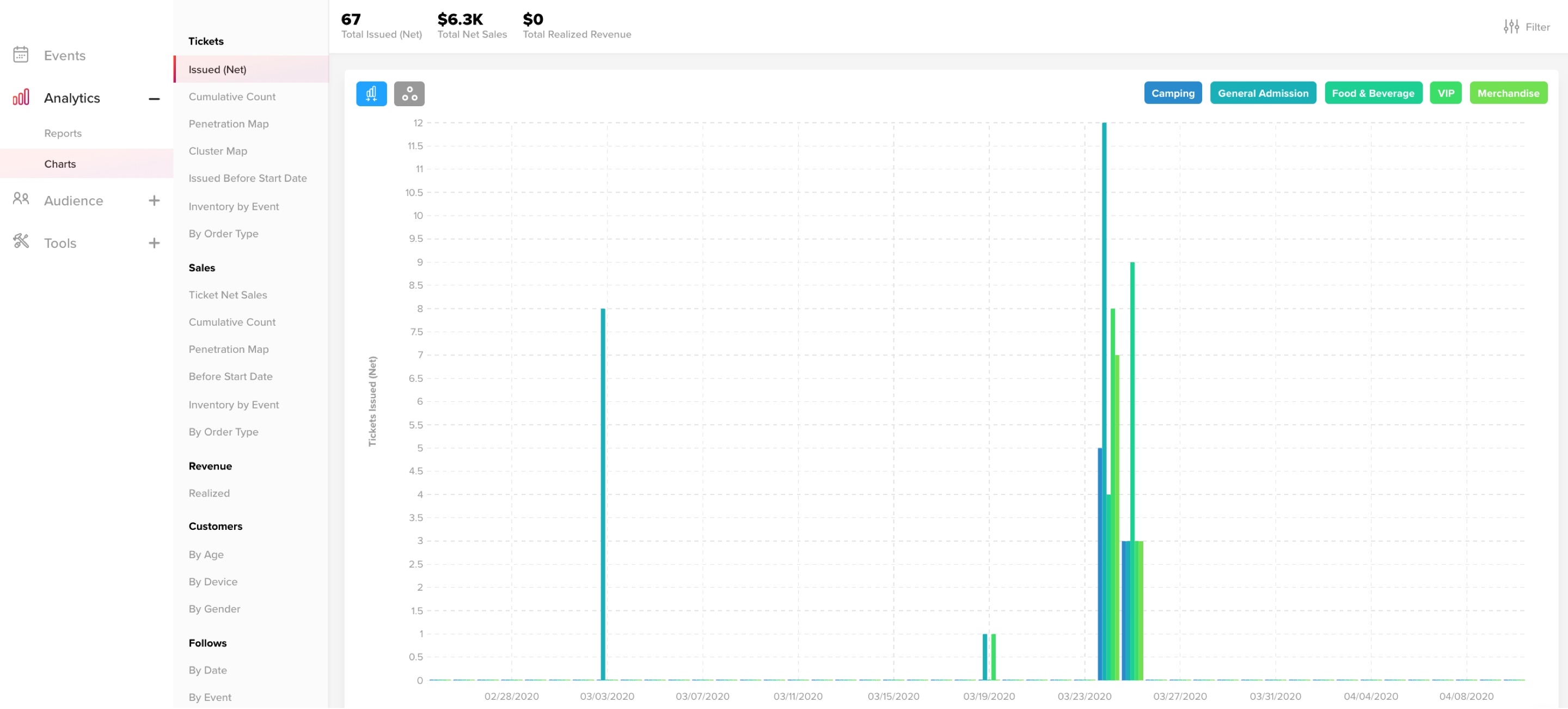 Cumulative Ticket Count
View the total tickets issued up to a certain point.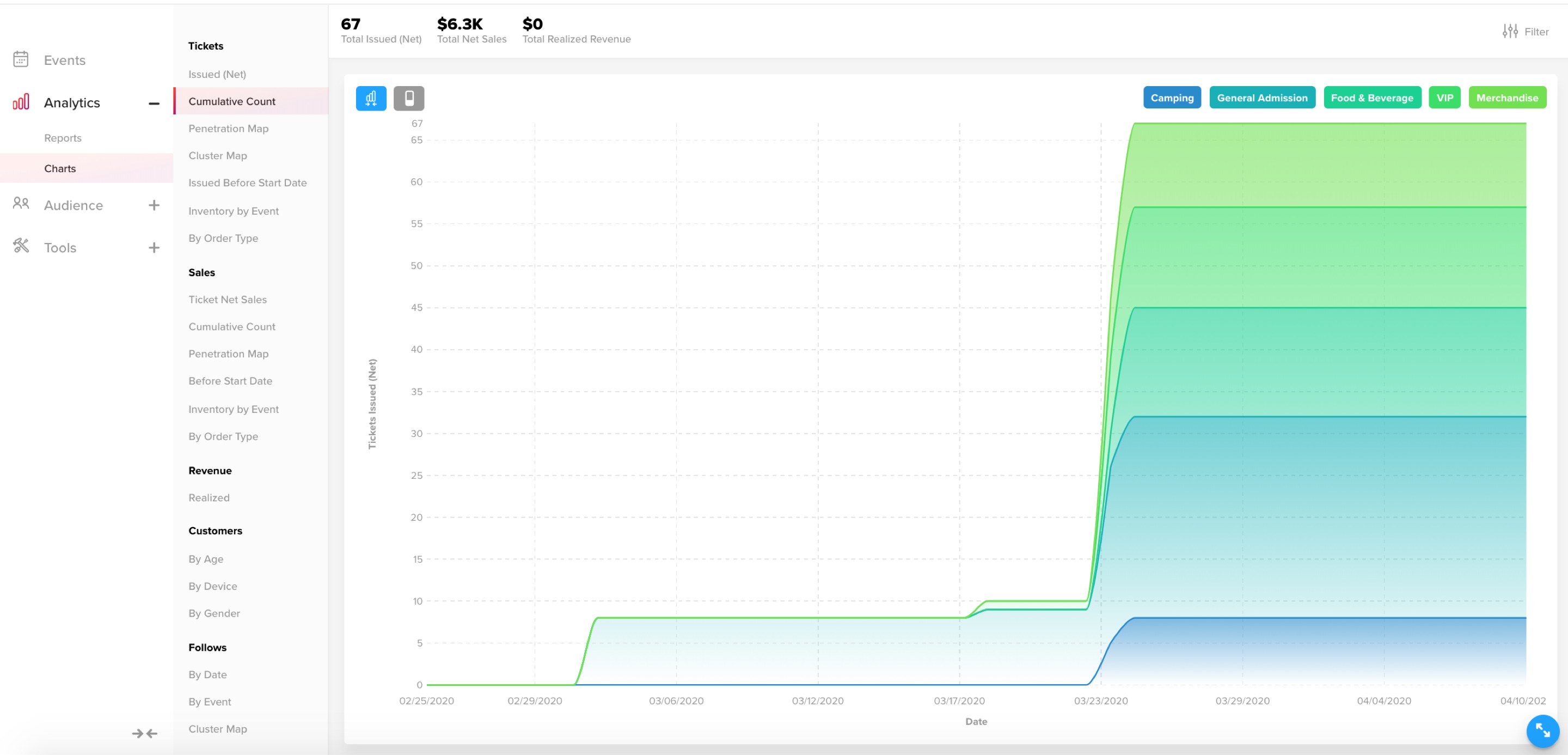 Penetration Map
View sales penetration by zip code and based on population. The zip code used is based on the IP address of the purchase location.
This Map can be used to target high-interest areas in marketing campaigns.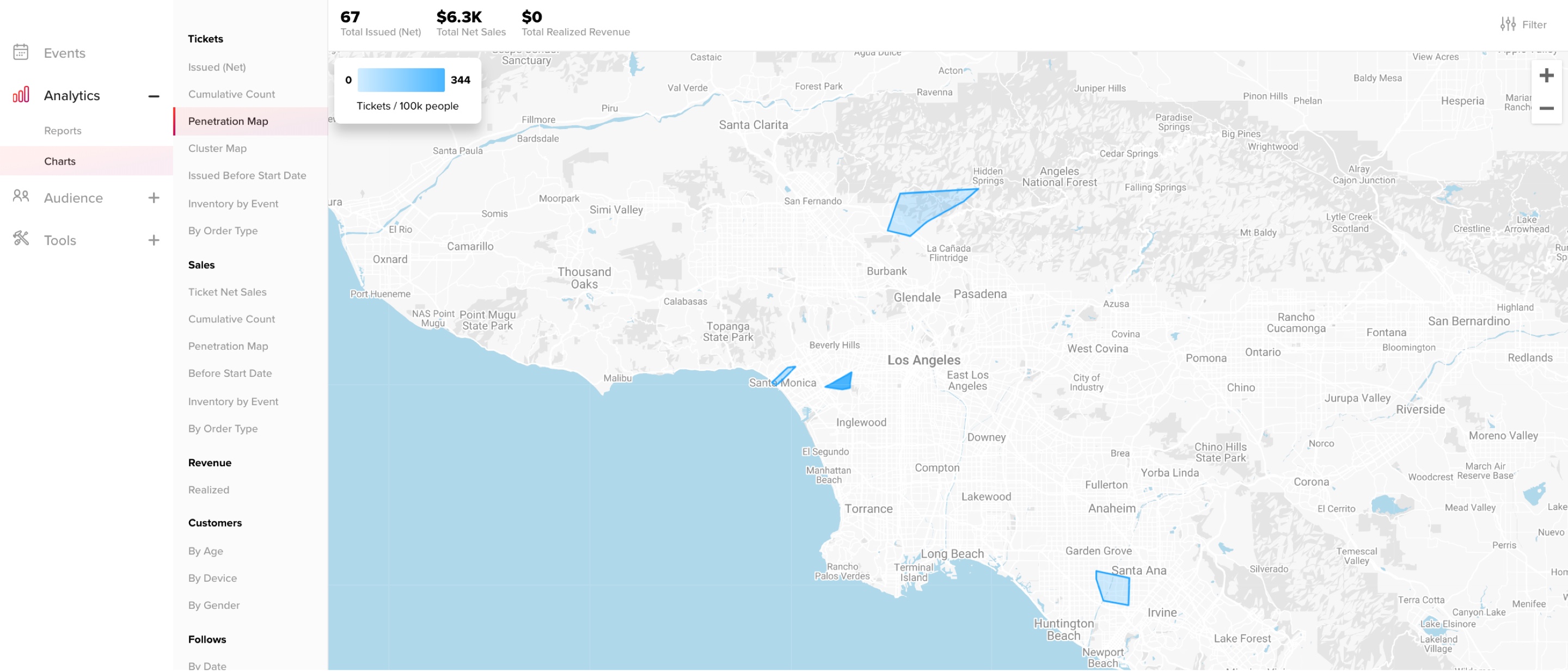 Cluster Map
View exact locations of sales made at a bird's eye or zoomed view.
This Map can be used to target high-interest areas in marketing campaigns.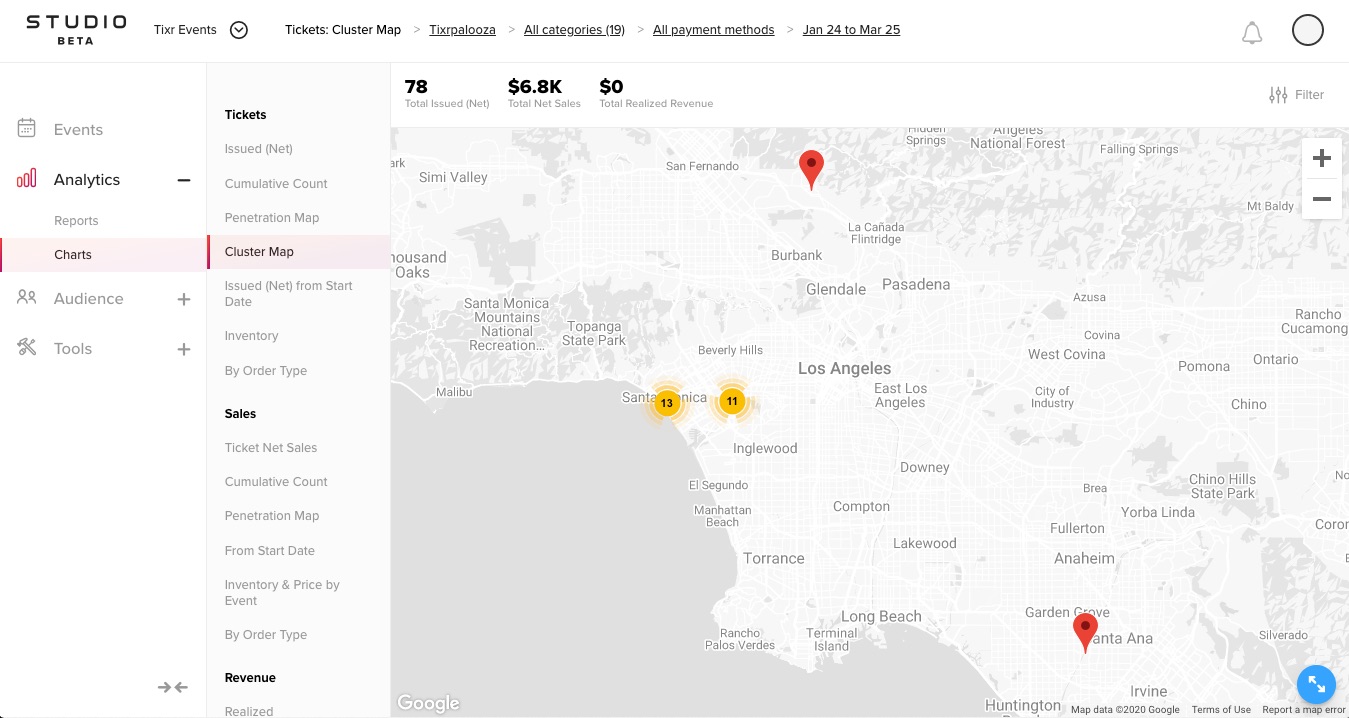 Tickets From Start Date:
View ticket sales by the number of days out from the start of your event.
This chart will clearly illustrate how far out from the event state date tickets were issued. This chart can be very useful when wanting to compare multiple events all at once, as the reference point is the same (the event start date normalized). This allows you to see clear comparisons for a set of events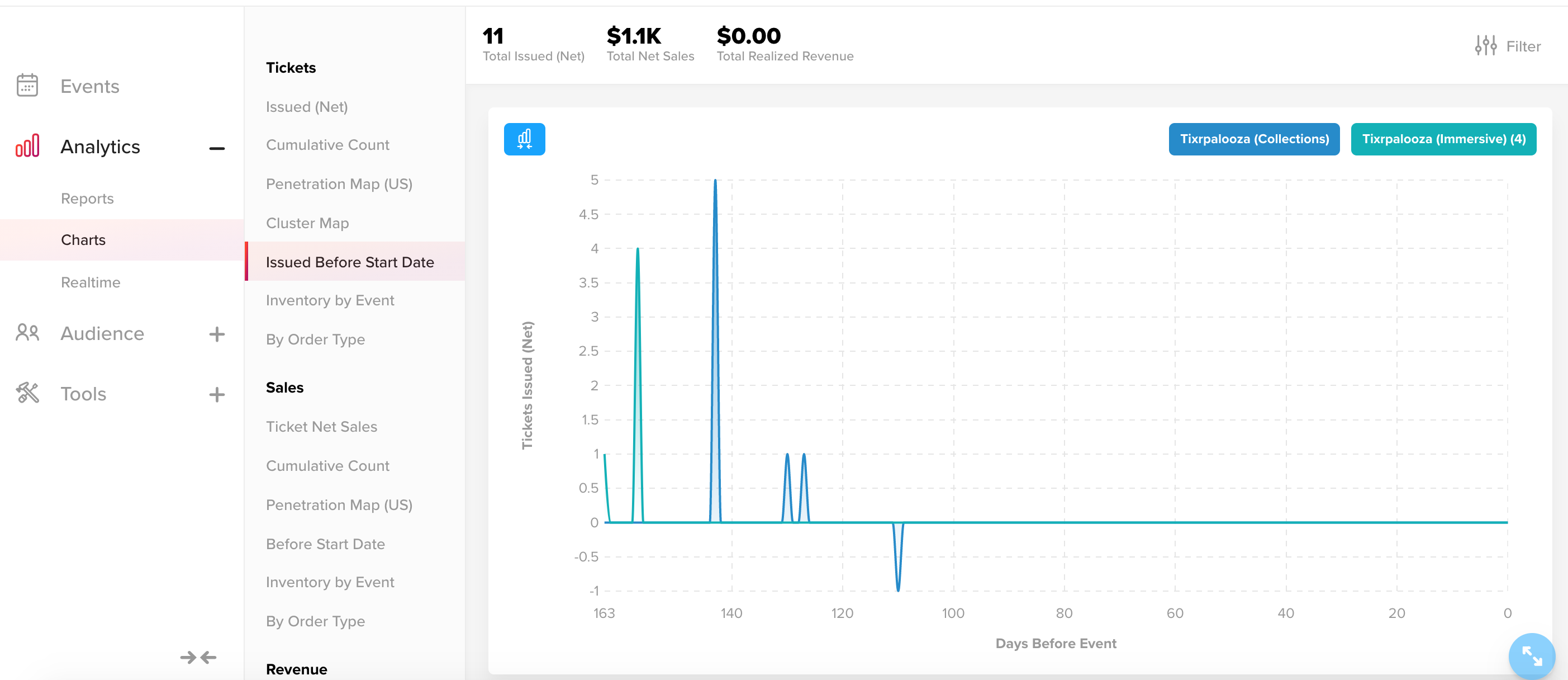 Inventory
View tickets issued by inventory, and sold from the start of your event.
This chart allows you to visualize your sales from your total inventory, rather than per ticket type. You can select multiple events to compare ticket sales by inventory.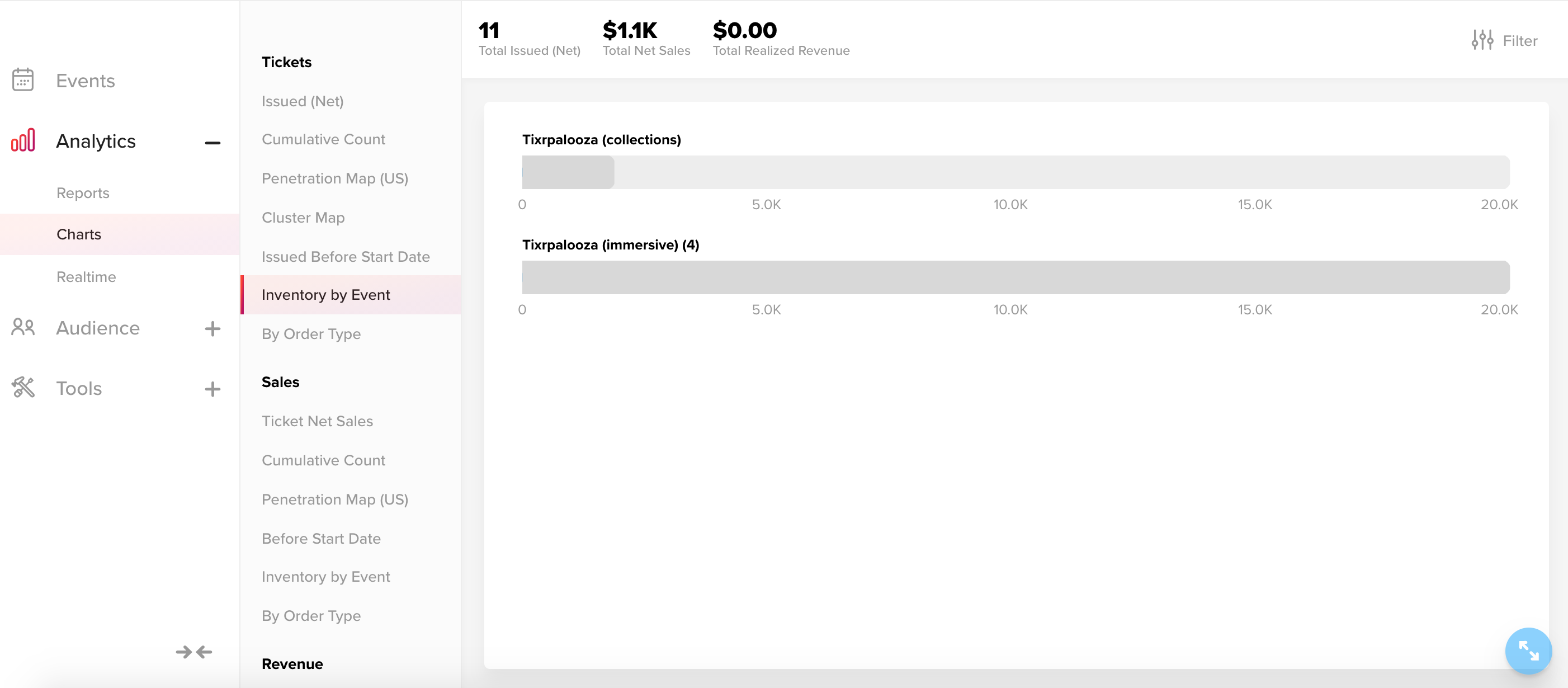 Order Type
View waitlist vs. immediate orders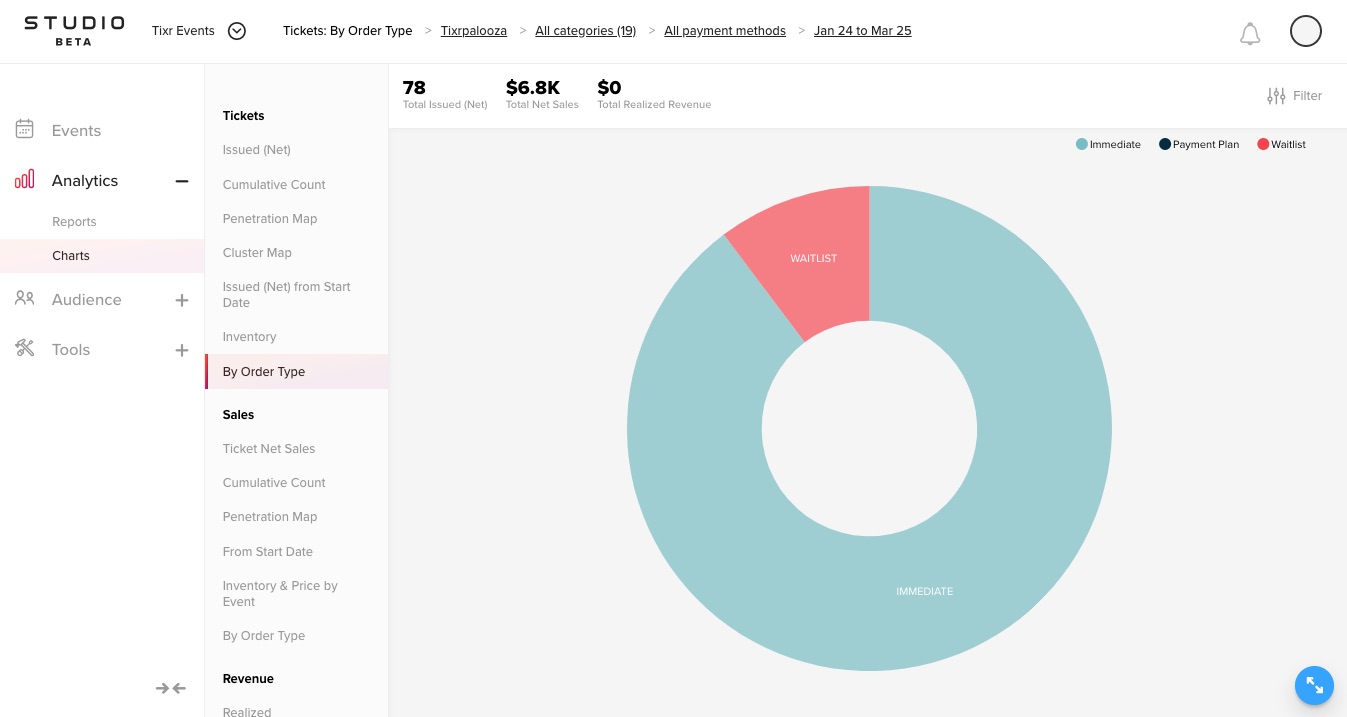 You can view these same charts by dollar ($) amount of sales as well in the Sales section right below.
You can view these same charts by tickets in the waitlist in the Waitlist section at the bottom of the navigation bar.
Realized Revenue
Realized Revenue is the net sales that the client is left with after the event has ended. This can be viewed by category and across multiple dates and events.