Selling
Add Door tickets on Studio and you can start selling on Tixr Door. Just add tickets to the cart and you can complete a cash or credit card transaction. The fan record will sync with the system in real-time and you can either check them in right away or send them tickets to be used later. Users with the Door access level and above access levels can also comp sales by swiping the checkout button to the left.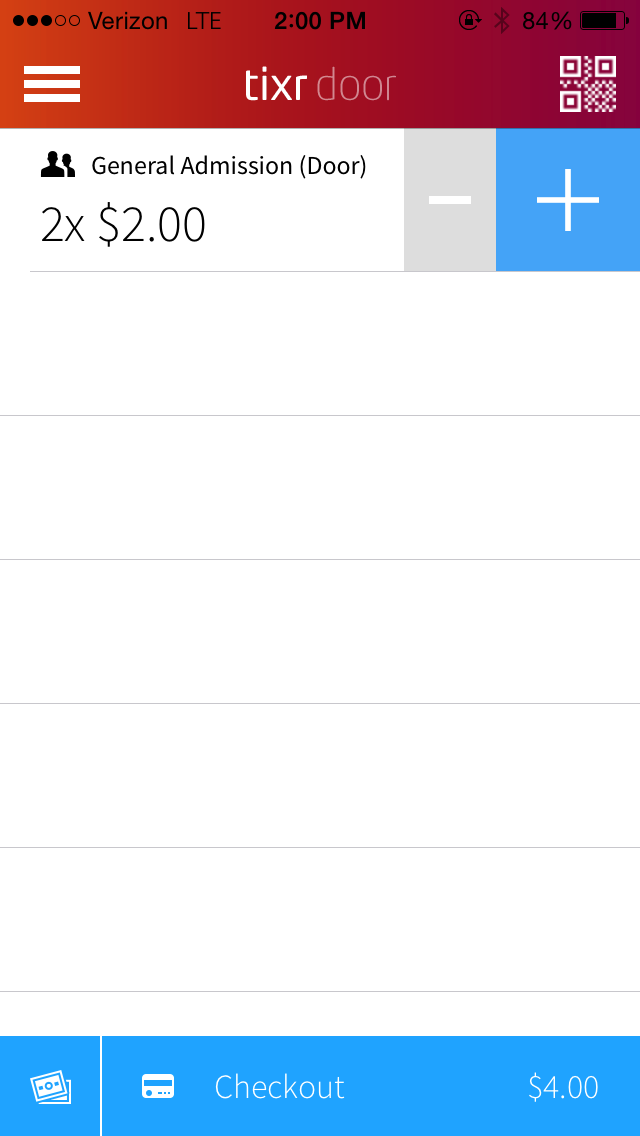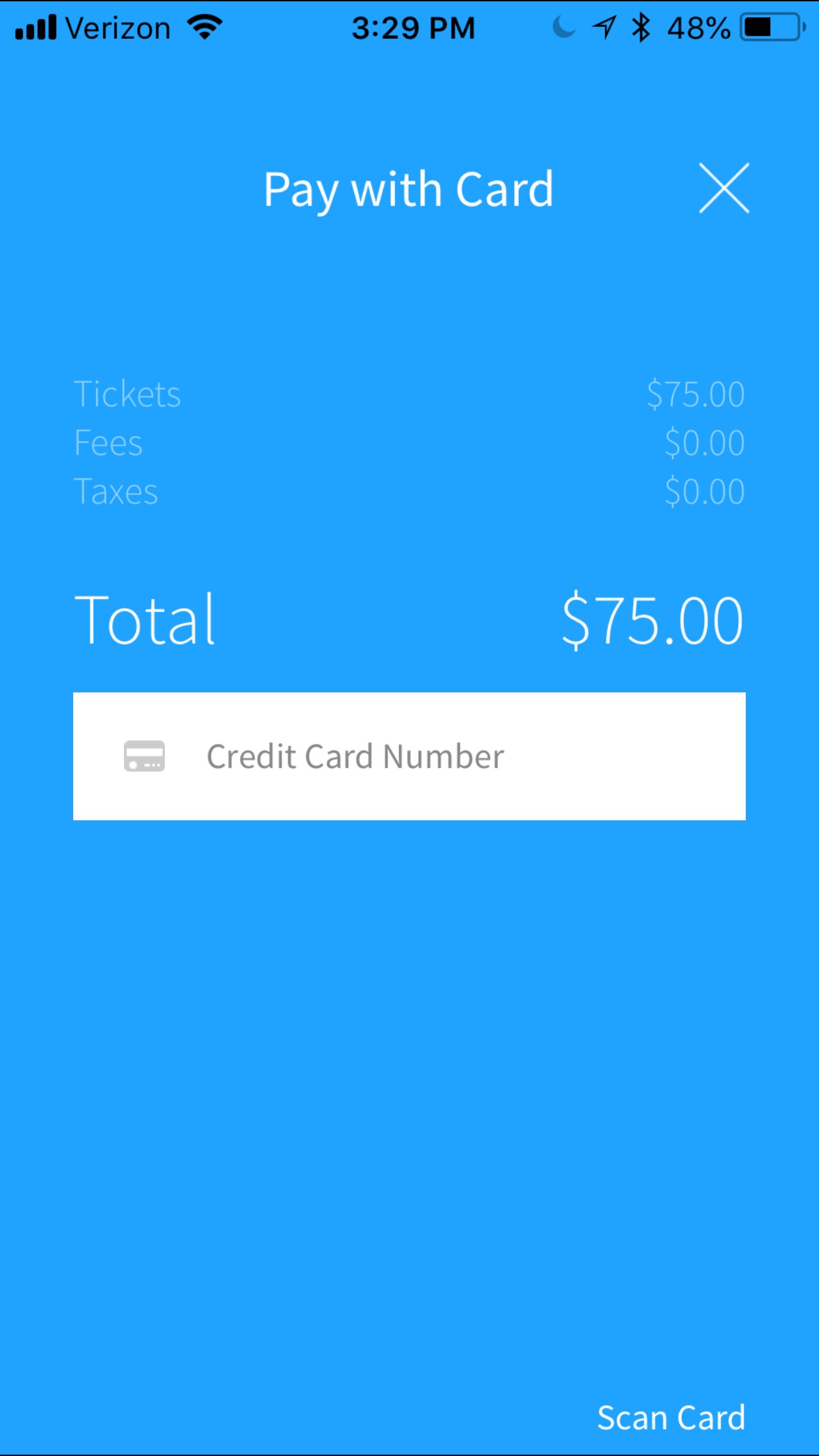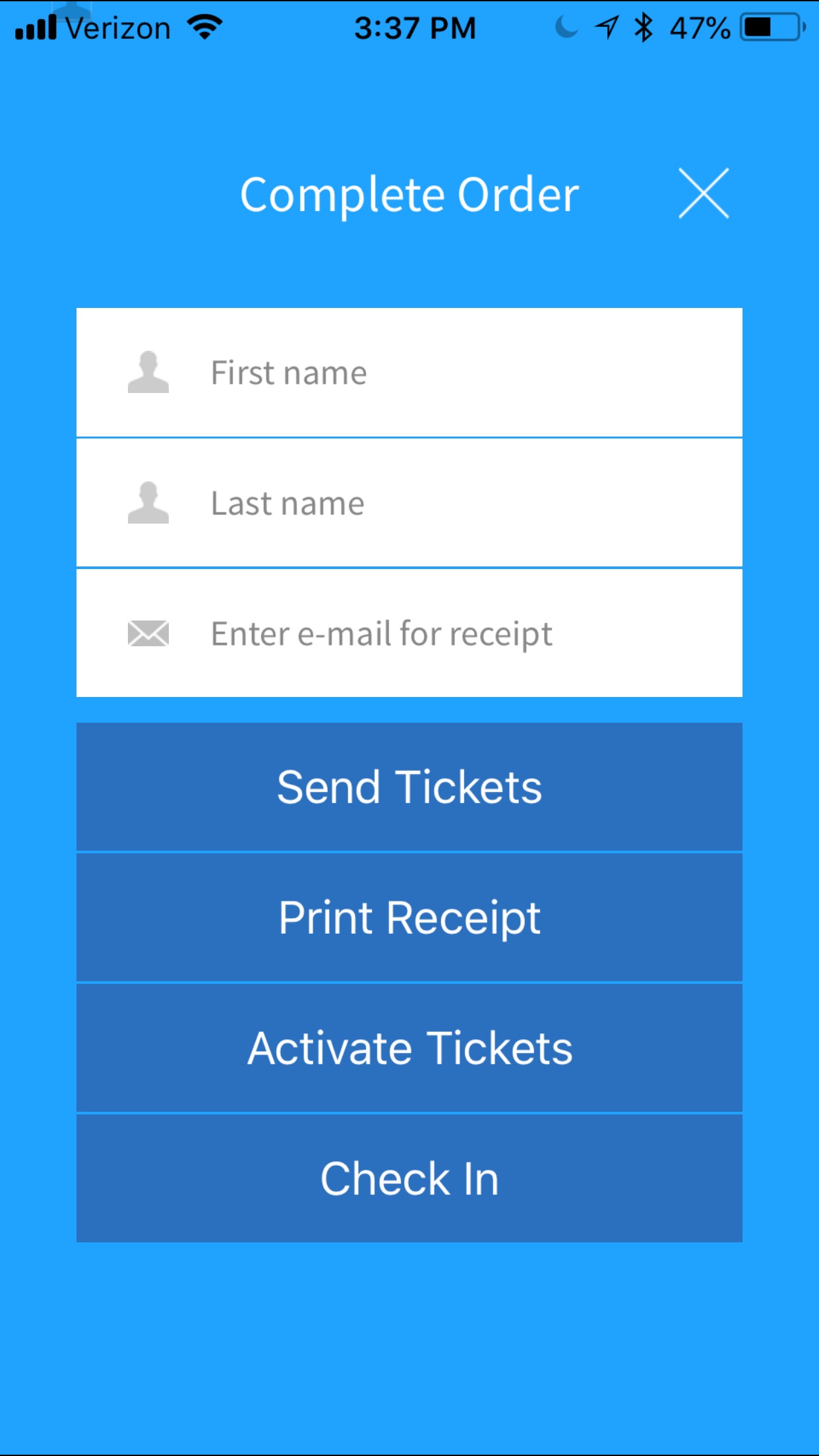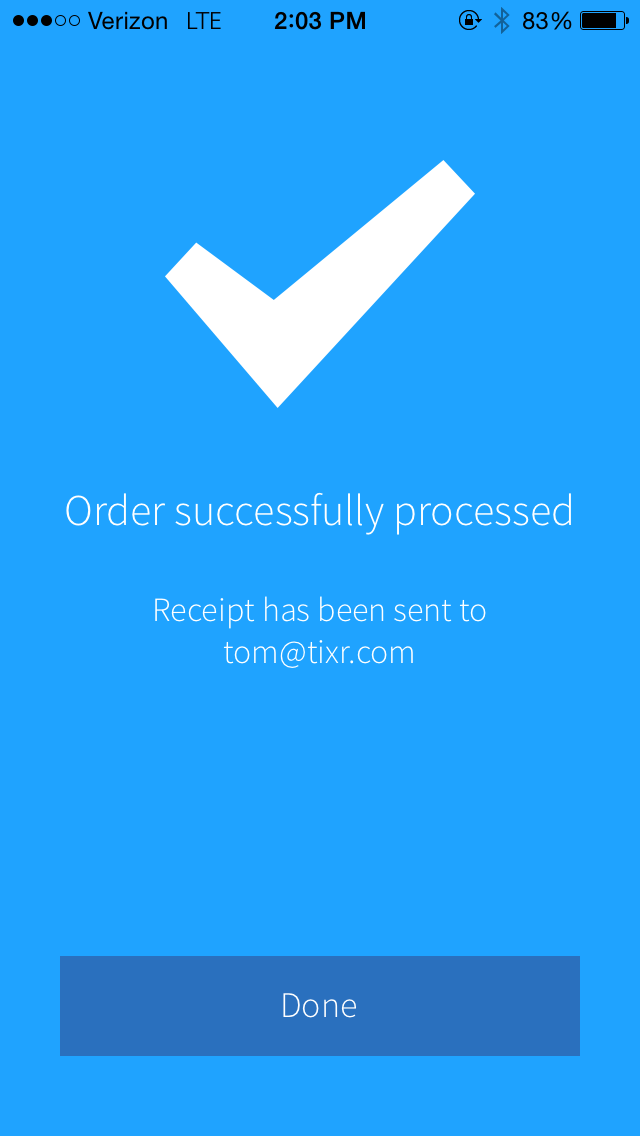 Click on the settings icon of your events screen in Door, and select Boca & Printer. If you are selling multi-day tickets, you have the ability to either print a single ticket for all of the days of the event, or you can print out one ticket for each day.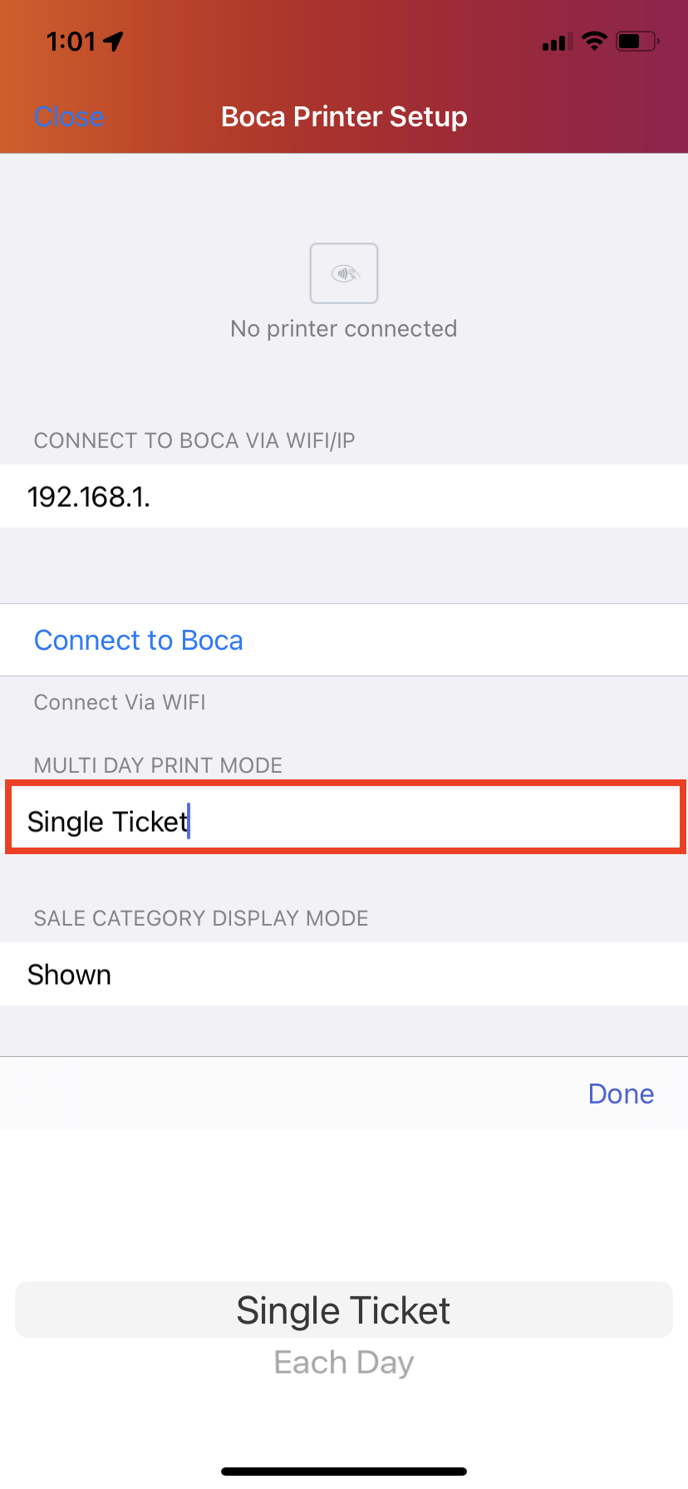 When you create a ticket in Studio, you can choose which sale category to assign to it, which displays on the PDF ticket. However, if you are printing tickets through the Door app, you can determine whether or not you would like the sale category to display on the printed ticket.