Setting up Rewards
Follow these steps to create a new Rewards Package, or edit existing Rewards.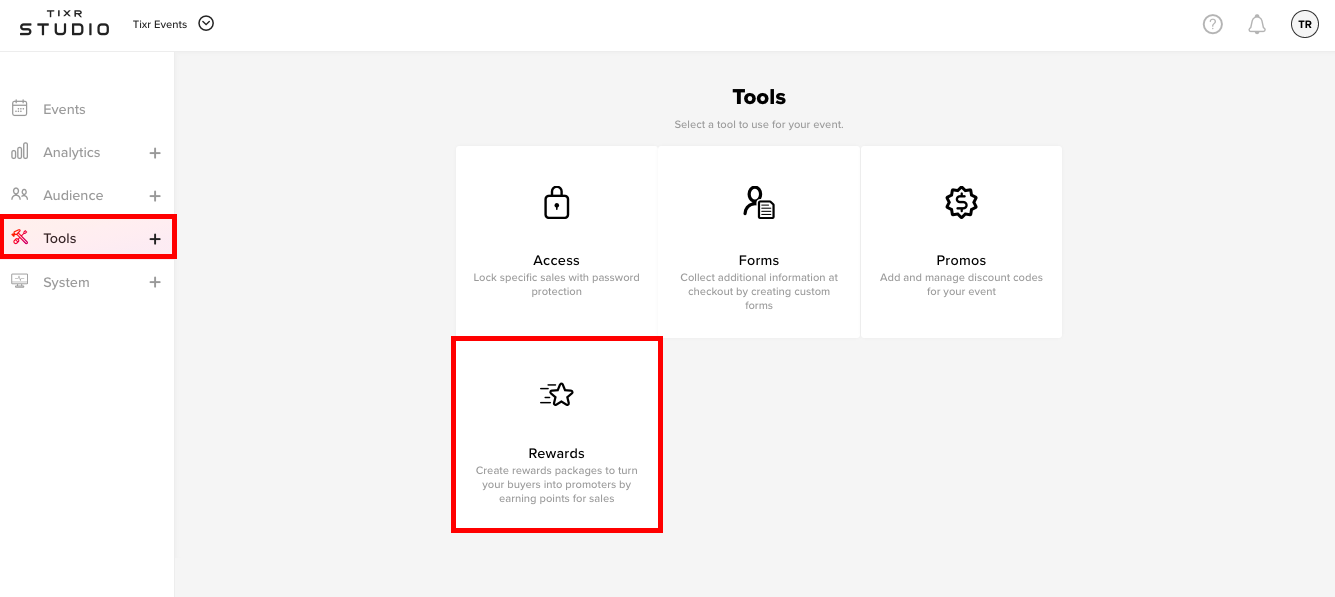 1) Find the Tools section on the left hand side of the screen. Click it, then click on Rewards.

2) Click the Blue button to create a new Reward Package. You can also click into an existing Rewards Package to view/ edit a current package
* You can have one package for all your events, or you can create multiple packages if you want the rewards to differ by event.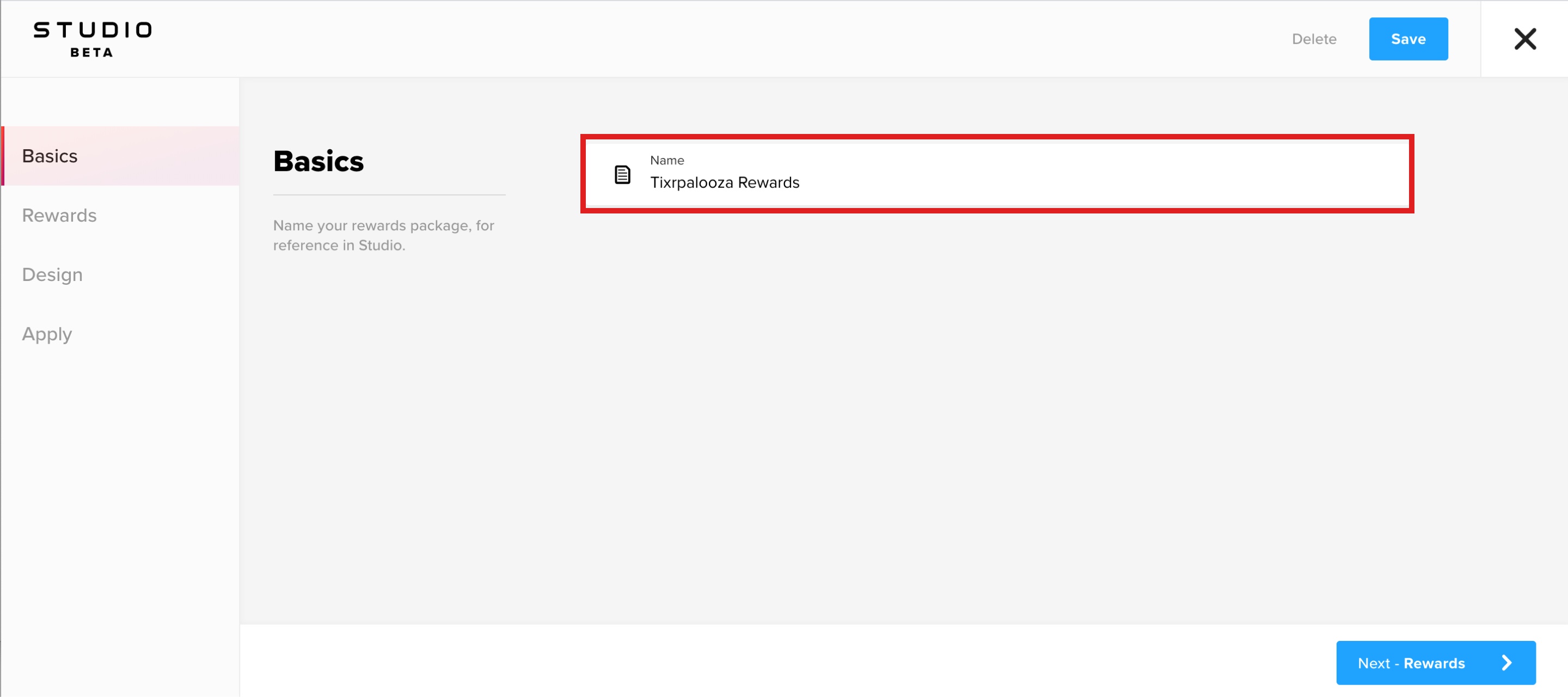 3) Basics- Name your rewards package. This is for your internal reference only.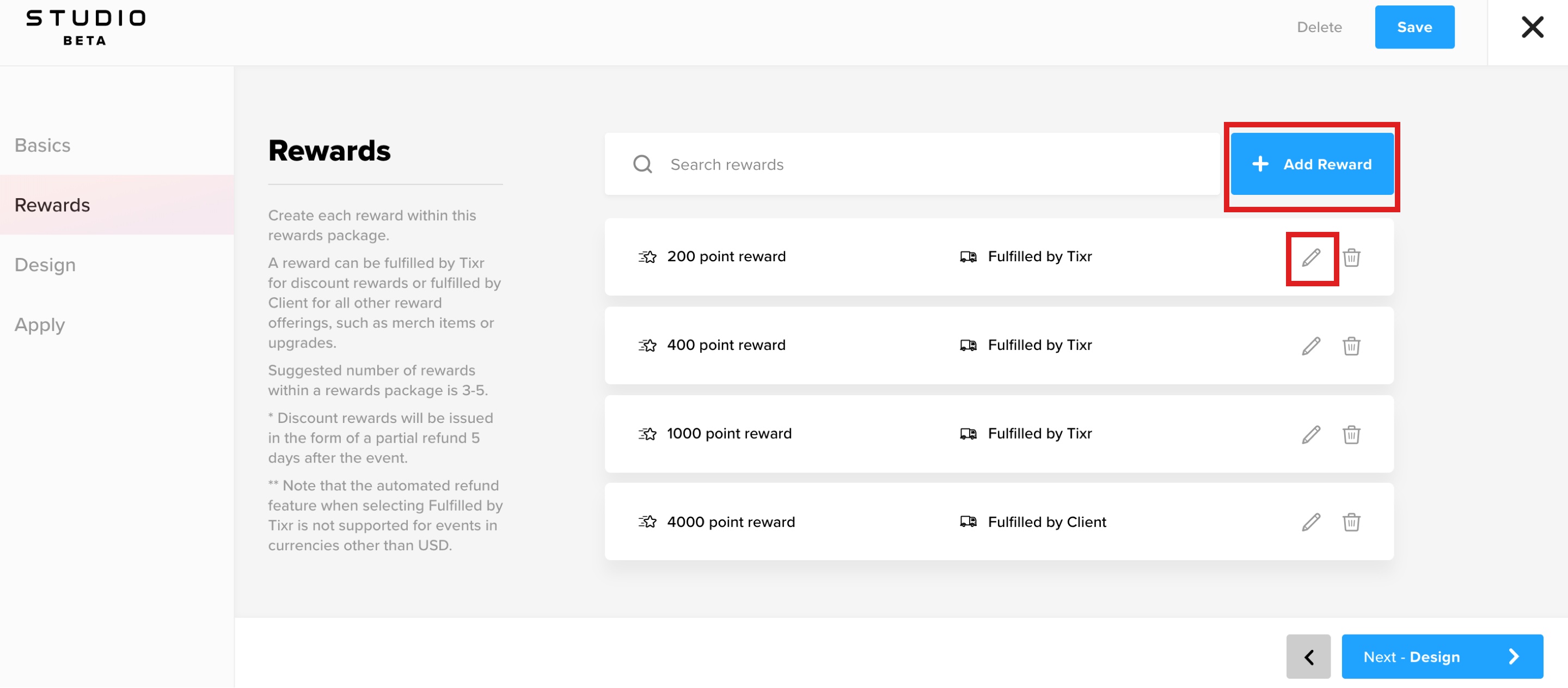 4) Rewards- Create each of your Rewards incentives by clicking Add Reward. To edit a Reward, click on the pen icon.
* Most clients create rewards in increments of 100 or 1,000; so one ticket sold = 100 (or 1,000) points.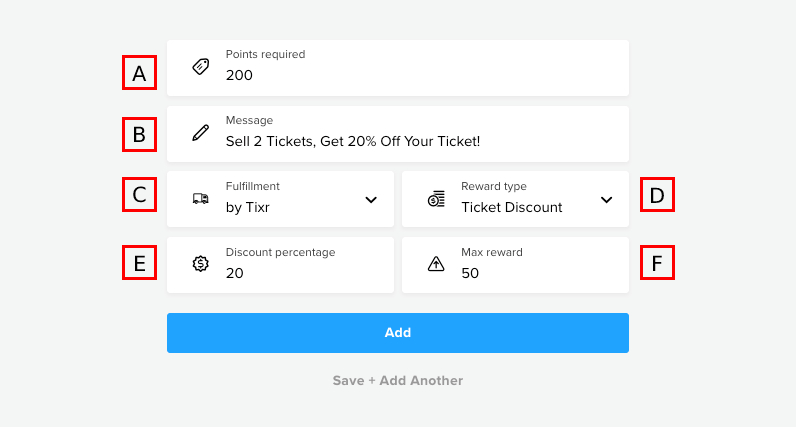 5)Add Reward-
A) Points required: Points required for a fan to receive this Reward (you will designate points for each ticket type in the Apply section)
B) Message: The message the fan sees that describes the reward. Ie: "Sell 2 Tickets, Get 20% Off Your Ticket!"
C) Fulfillment: There are two options here in this drop down; by Tixr and by Client. By Tixr discounts will be automatically fulfilled. Any other incentives (merch, upgrades, experiences ect ) will be fulfilled by Client.
* If you are doing Fulfillment by Tixr, be sure to note the Reward type. This can be Ticket Discount, or Order Discount. Most clients choose Ticket Discount.
D) Reward Type: Can be an order or ticket discount
E) Discount Percentage: The percentage refunded back to the fan 5 days after the event end date (I.e 20)
F) Max Reward: You can set the maximum dollar amount of the reward here.** If you have a large price difference between your VIP and your GA tickets, you can set at max reward to make the return on tickets sold fair. I.e someone who bought a GA ticket for $100, would get $20 back and someone who bought a VIP ticket for $500 would also get $50 back (rather than $100 for a 20% discount) if you set the Max reward as 50.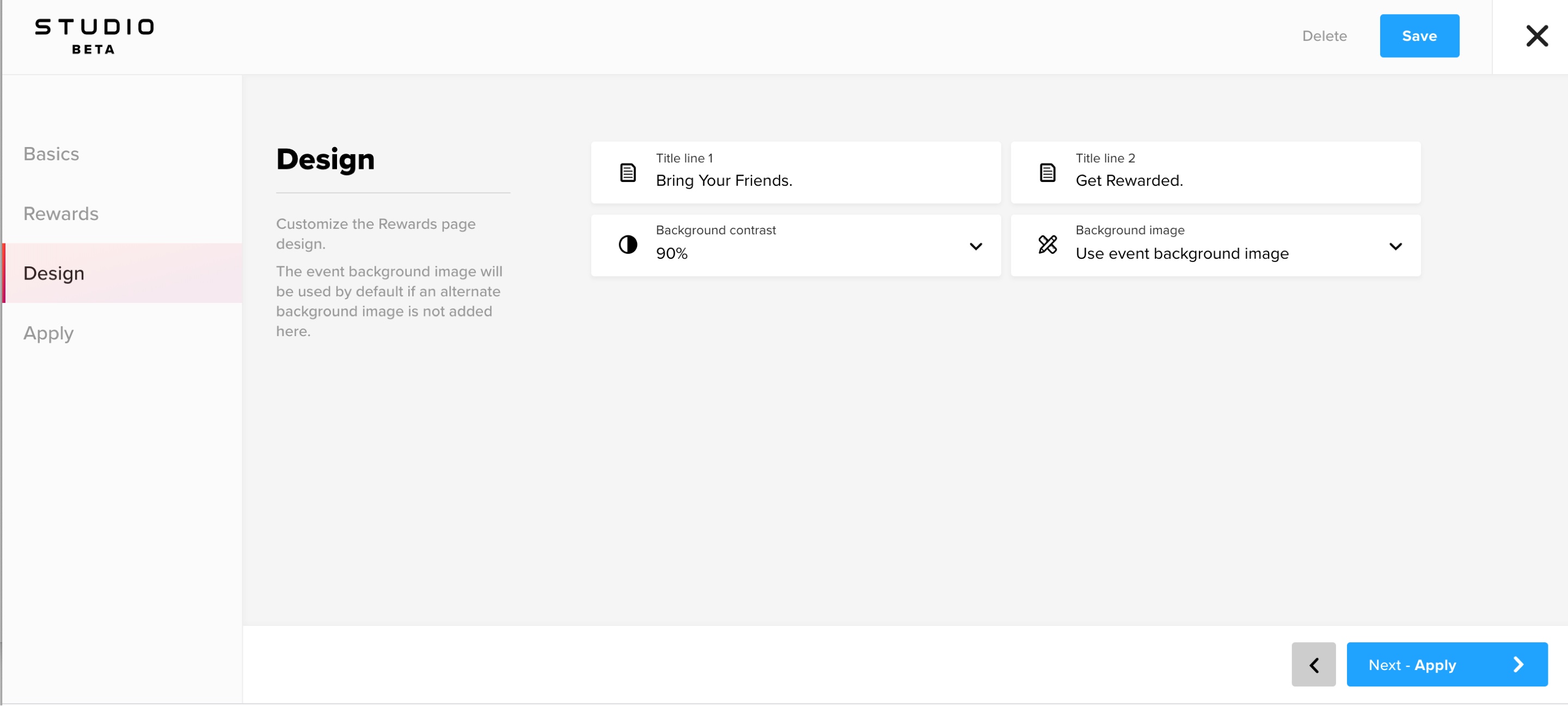 6) Design- Customize the text and image on your Tixr Rewards page. This page will be viewed by fans from your Event homepage.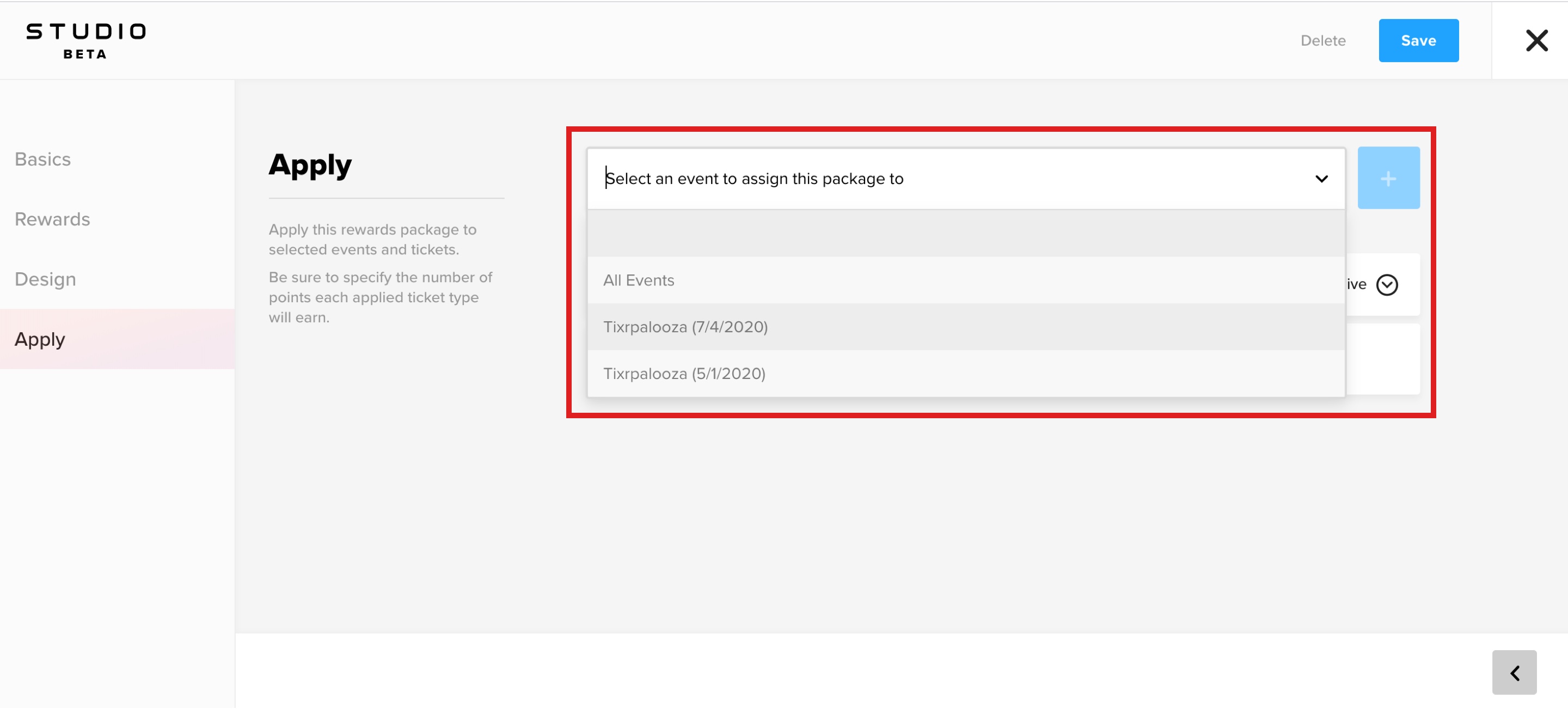 7) Apply: Select the event that you would like to apply your Rewards Package to by clicking the drop-down menu icon, select your event, then click "+" sign.
**Be sure to hit the "+" sign or the Event will not be saved to your Reward Package
Once you have selected your event you will need to select whether you want to apply this rewards package to all sales or only apply it to specific ticket types.

Click the circle next to each ticket type that you'd like to assign points to.
*An instance when you would not select all is when you have tickets for Parking passes
**When selecting all sales, you still need to hit the drop down menu icon to input the number of points for each ticket
Once you have chosen the ticket type or types that you would like this reward to apply to, assign the number of points awarded for sales of that ticket type. (I.e 100)
*In order for your Rewards Package to publish to your event page, you must enter point values for each ticket type.
7) Click Save in the top right and you're set!
To get to the Rewards page, click the REWARDS button in the upper right corner of the Event page. Anyone can sign up for a referral link here, even without purchasing.
Click here for how to track Rewards