Reports: Ticket Quantities
Quickly see orders along with full shipping information for easy fulfillment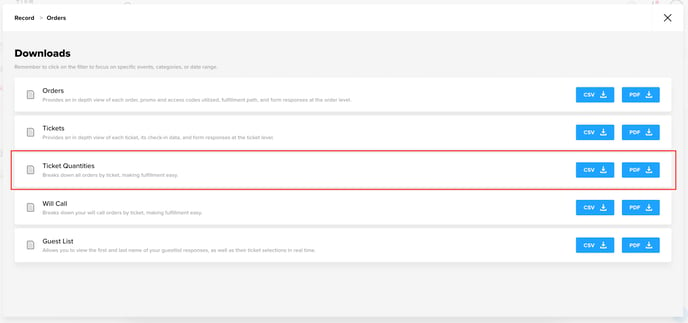 1) Click Audience on the left-hand navigation bar and then click Records. From there you will see all of the completed orders for your event.
2) Click the Download icon on the top left of your screen
3) You can download the Ticket Quantities report as a CSV or a PDF from here.
4) The report will download to your Tixr Inbox at the top right next to your login initials