Tixr uses a mobile device management system to keep Tixr Door and Studio GO up to date. If your device loses connection, you will need to follow the steps below in order to re-enroll your device and keep Tixr Door and Studio Go up to date.
This process will take about 3-5 minutes per device. Always check your devices are connected & up to date prior to your event.
Prepare the device:
Ensure that your Ipod or Ipad is connected to WiFi
Open the Settings app on your Ipod or Ipad and navigate to General > Device Management
Press Device Manager Tixr, Inc then scroll down and press Remove Management and Confirm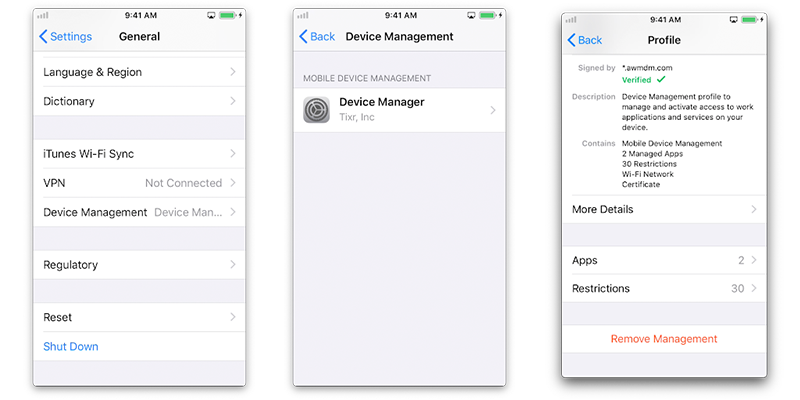 Delete Tixr Door and Studio GO from your device
Delete Tixr Door and Studio GO by holding down on each app and pressing delete. Both apps will reinstall on their with the latest version after you complete the re-enrollment process. You will need to re-login to each app.
Re-enroll your device
Open the Safari internet browser app and head to ds705.awmdm.com/enroll (this website can take 15-30 seconds to load in your browser so please be patient)
You will be prompted to enter a Group ID
Enter Tixr6084 for your Group ID and hit Next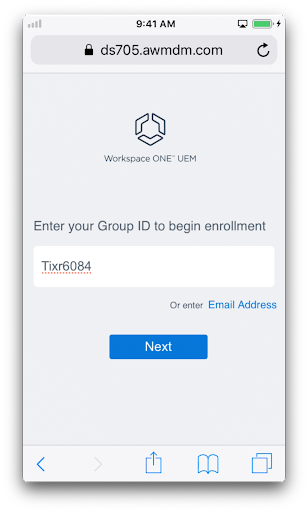 Login to the Workspace
When presented with the login screen enter the following username and password and hit next
Username: TixrBoxOffice
Password TixrBoxOffice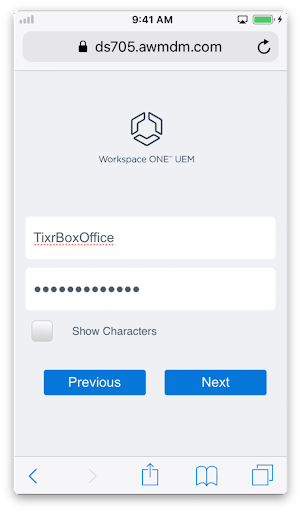 Enter the Username
On the Staged Enrollment screen enter your username and hit next
Username: TixrJorge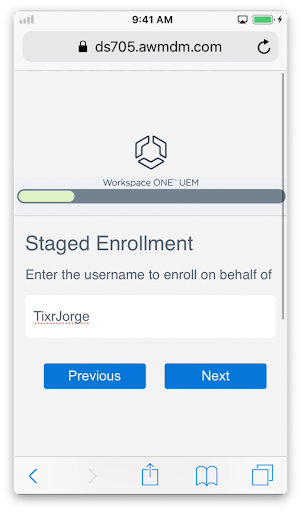 Confirm the Username
No changes are needed on this screen. Keep the current settings and press next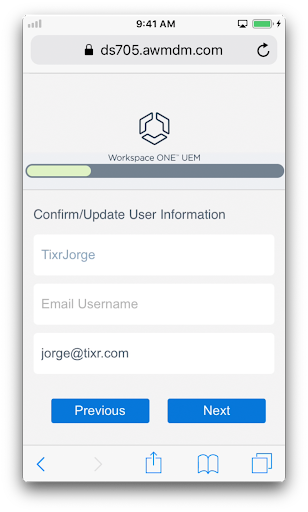 Download and Allow your new device profile
Press the blue Download Profile button to download your profile
You will be prompted with an alert to allow the profile. Press Allow.
At this point the profile has been downloaded. Press the blue Tap here when download finished button.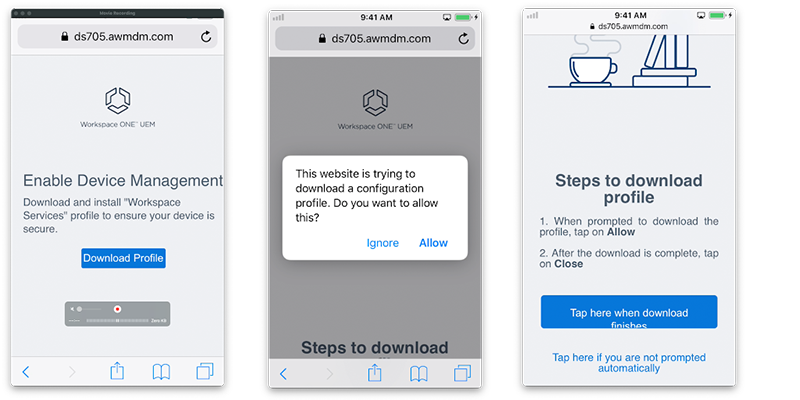 Install the Downloaded Profile
Exit safari and open the settings app on your Ipod or Ipad
You will see a prompt near the top with the text iPod Settings Suggested with a red dot. Press this prompt
Select the Workspace Services profile and press Install then press install again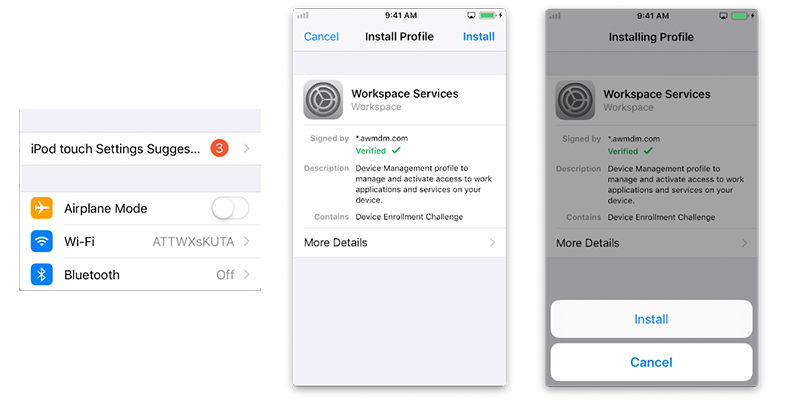 Trust the Downloaded Profile and Confirm
You'll be presented with a prompt to trust the downloaded profile
Press Trust
Press Done on the following screen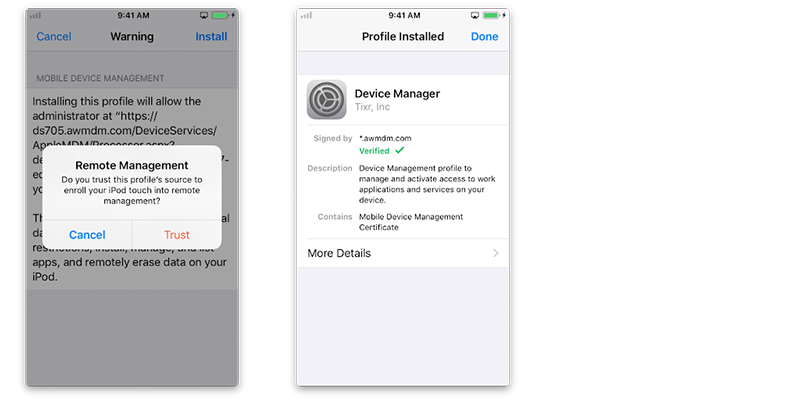 Final Steps
You have now successfully re-enrolled your device
The latest versions of Tixr Door and Studio will be automatically downloaded to your device and are ready for immediate use. Download times may vary depending on your WiFi connection.
Monitor the downloads of Tixr Door and Studio Go and login to your apps