This article will walk you through the process of pairing your compatible Boca printer to the Tixr Print Agent in order to print directly from Studio Web.
Step 1. (IF THE BOCA PRINTER IS ALREADY SETUP SKIP TO STEP 3)
While the printer is powered off, connect the Boca printer via an ethernet cable to the network that your Door and Studio Go devices will be operating on. Ensure that DHCP (auto-assignment of IPs) is enabled on your network.
Step 2.
Remove the cover from the printer and load the Tixr ticket stock stub end first with the legal/black bar side facing down. The printer should auto-feed when the black bar passes over the sensor built into the guide rails. Power on the printer and give it time to initialize.
Step 3.
Press the 'Test' button on the Boca Printer to print a test ticket. Look for the 'IP ADD=" line. This is the IP address you will need to enter into the Tixr Print Agen, Door, & Studio Go apps to enable the connection. Only one device can be connected to a printer at a time.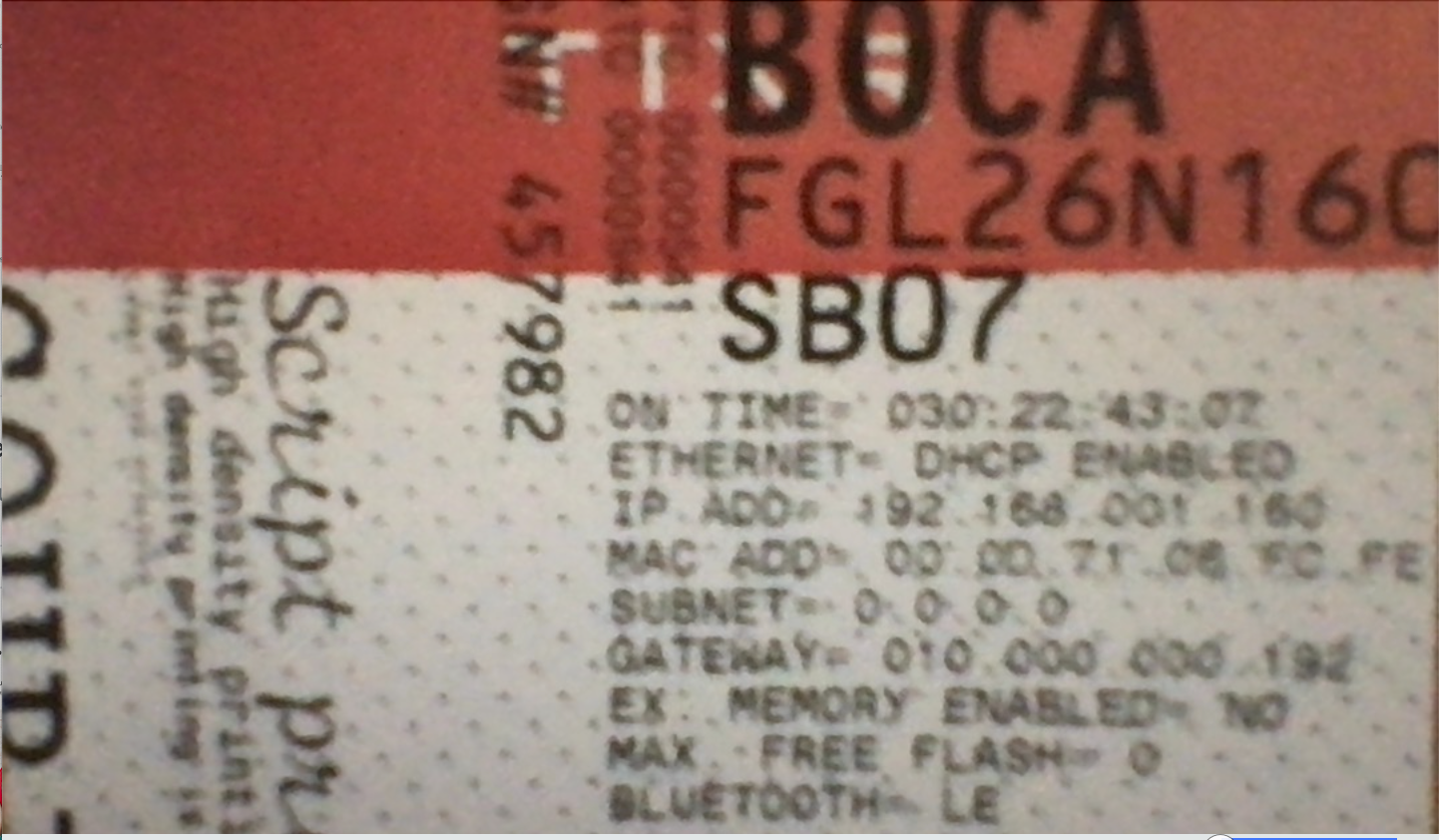 Step 4.
Download the Tixr Print Agent app from the App Store and login using your Tixr Studio credentials.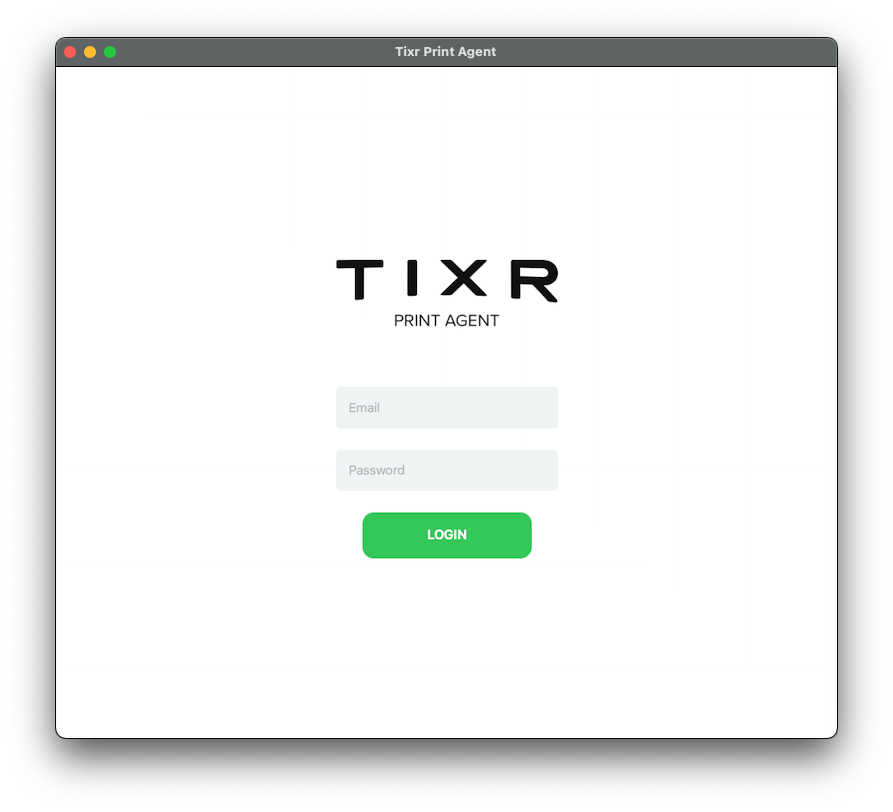 Step 5:
Connect to the Boca Printer by first clicking/pressing the 'Setup Printer' button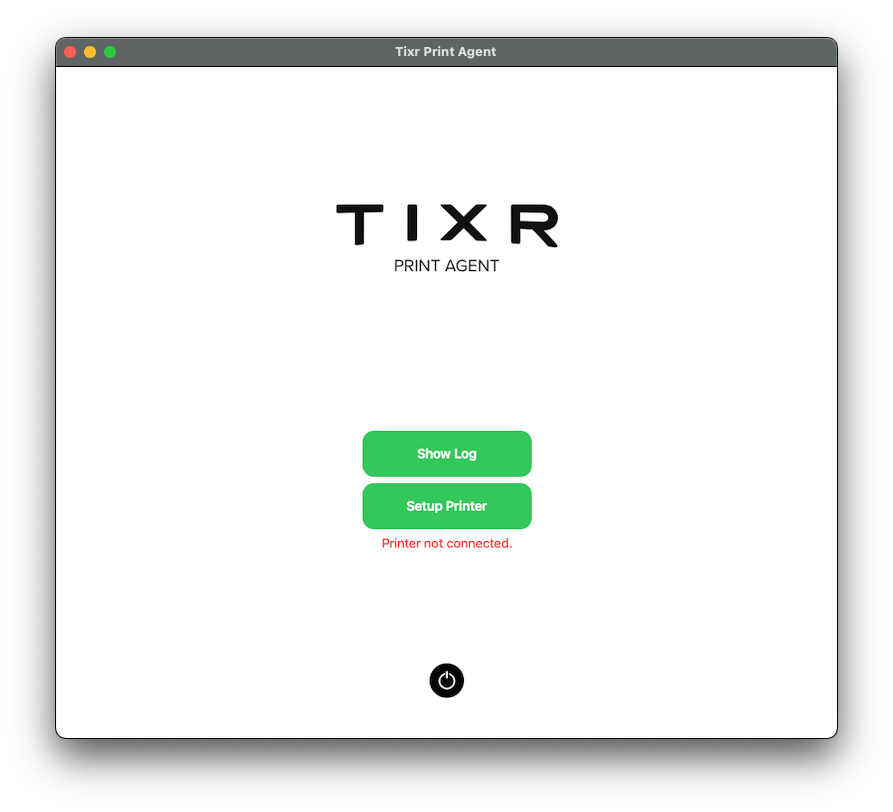 Then enter the IP address from Step 3 and click the 'Connect' button: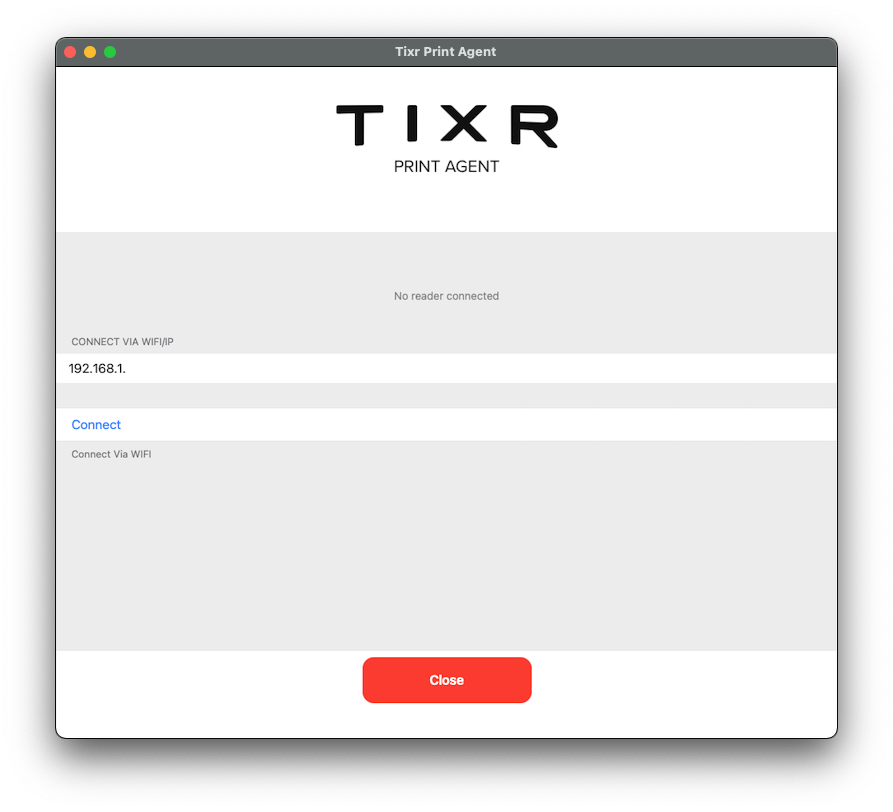 Be sure to omit any preceding 0s from each IP address component. For example, if the reported IP address of your Boca printer is '192.168.005.001', enter the ip address as '192.168.5.1'.
Step 6.
Print a Test Ticket and Receipt to confirm your connection and that you have loaded the ticket stock correctly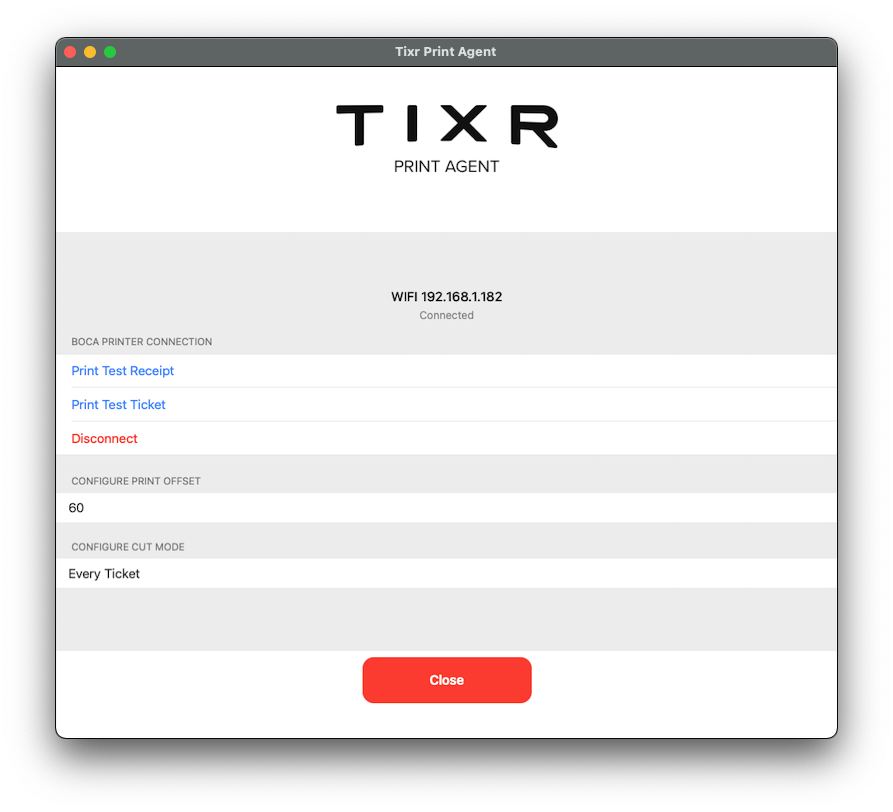 On a test ticket, the QR code should be positioned in the stub of the ticket.

Step 7.
Press 'Close'. You can now print tickets/orders to a Boca printer when printing from Studio Web.