FAQ on pixel implementation in Tixr Studio
Q: My Facebook sales report and Studio sales report are showing me different numbers
A: The Facebook Pixel Helper is a Chrome Extention that can help troubleshoot and validate your pixel implementation.
Q: How can I make sure my Google Analytics is tracking the right page?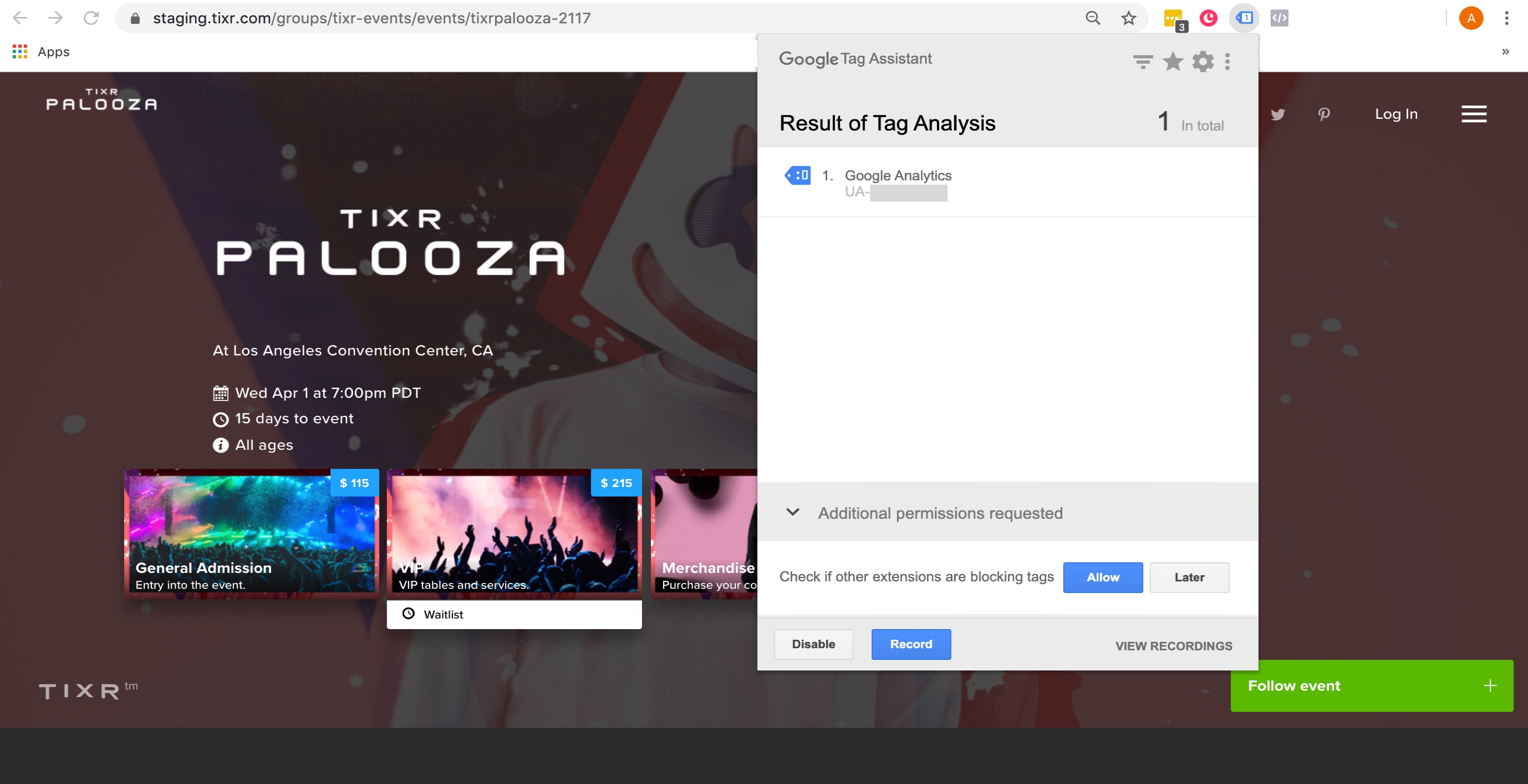 A: Download Tag Assistant and add it as a Chrome extension. Then, on your desired page you can open the application and see if your pixel appears. If it does not appear- reach out to clientsuccess@tixr.com for assistance.