If you will be renewing your previous reservations, season tickets, etc- here's what to look out for:
1. You will receive an email with a link to buy.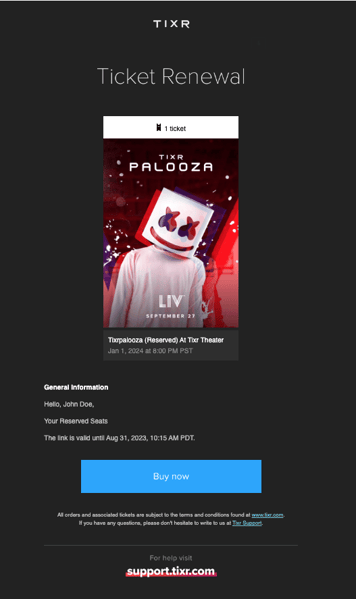 This email will come from no-reply@tixr.com. We recommend adding this to your contact list to avoid your purchase link going to spam/junk.
2. Once you click 'Buy Now' your reserved tickets will automatically be added to your cart and you will be directed to checkout.
A Tixr account is needed in order to checkout. You can login or sign up directly from checkout.
You can purchase with a different email than the one used to receive your purchase link.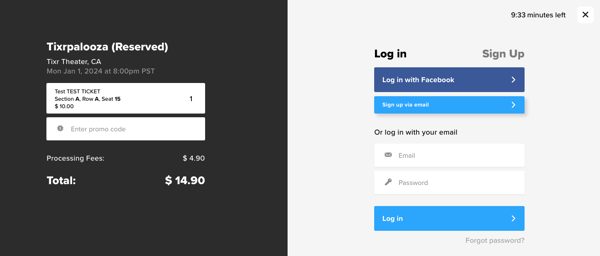 If you need an update to your seats or a ticket added or omitted, please contact the event organizer for help.
Extra tickets and add-ons cannot be purchased at the same time as reserved tickets. These will have to be done through a separate purchase.
3. Once checkout is complete you will receive a confirmation email with your order details.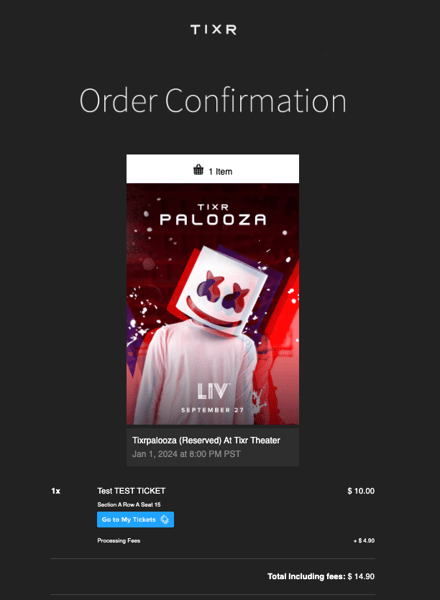 Please note that this email is not your ticket.
You can view your tickets by selecting 'Go to My Tickets' on your confirmation email or logging into Tixr.com and heading to My Events.
For Season Tickets - individual event tickets may become visible closer to the event date. Please refer to your confirmation email for details on delayed delivery.