*Please note that setting the new credit card as the default will not update the credit card associated with your payment plan. You must follow these step by step instructions we have provided you below:

To change the credit card used on your payment plan:
1. Log in to your Tixr account at www.tixr.com
2. Go to your user menu with your initials displayed in the upper right-hand corner and click My Events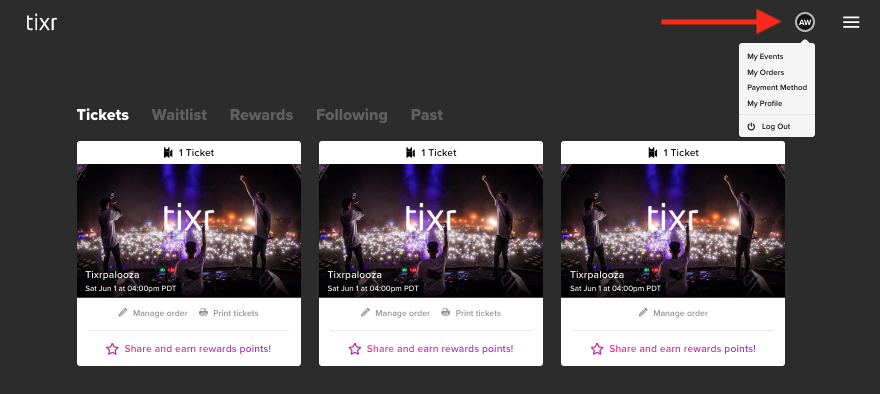 3. Click on Payment plan details on the event card that you wish to update your payment on.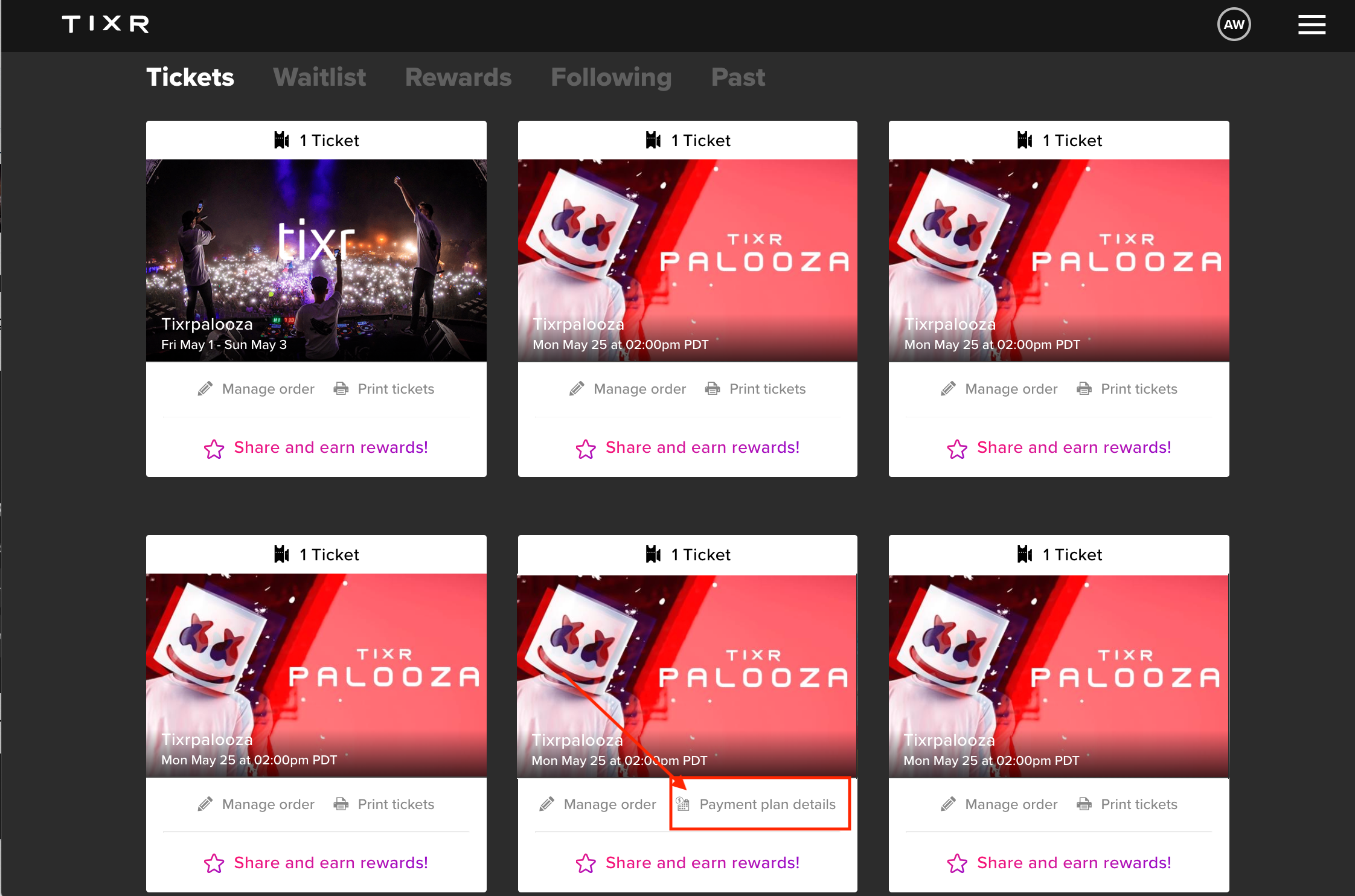 4. Click the drop-down under your Payment plan details and choose New payment method.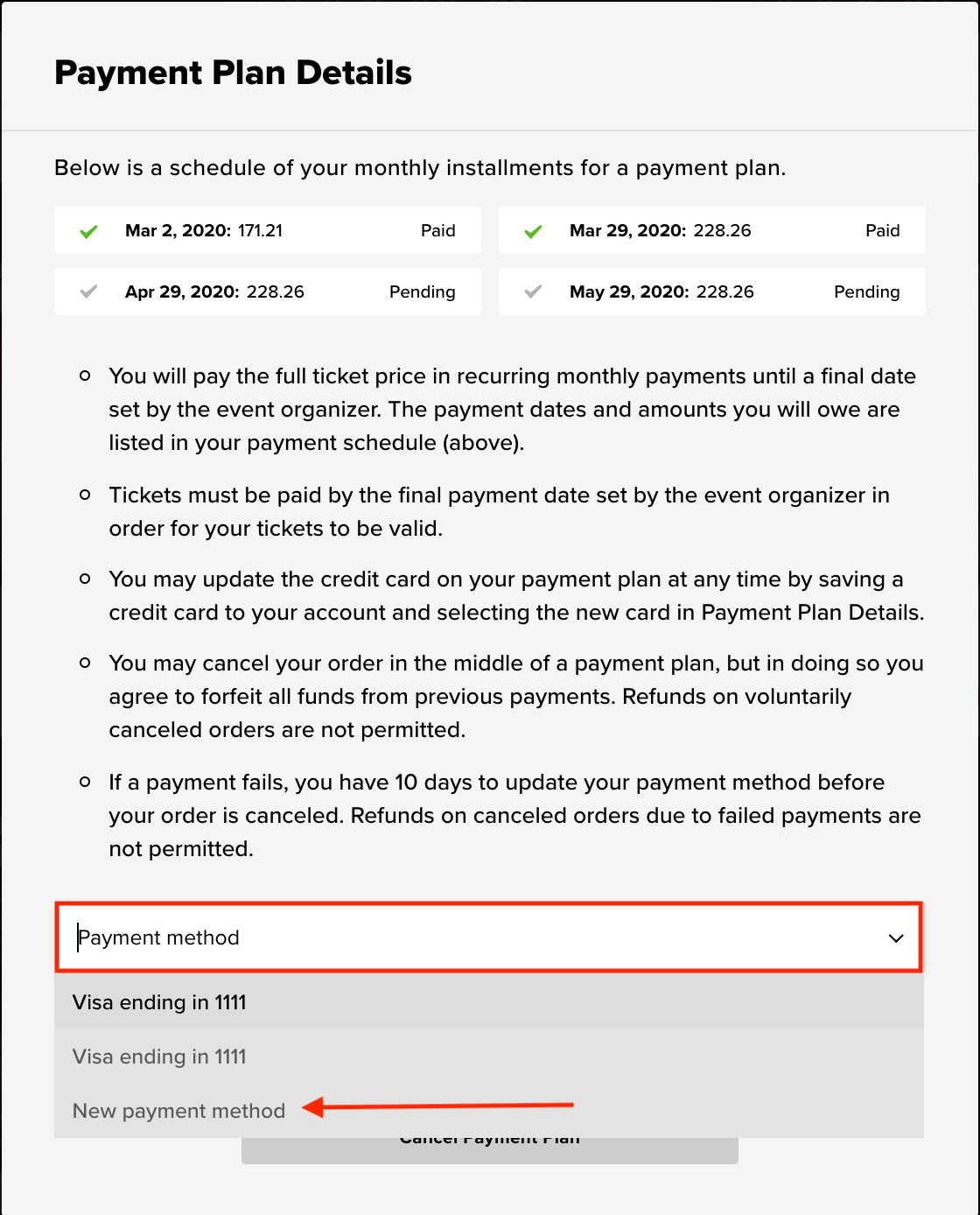 5. Update your payment method and click Update payment info to confirm the new card on file.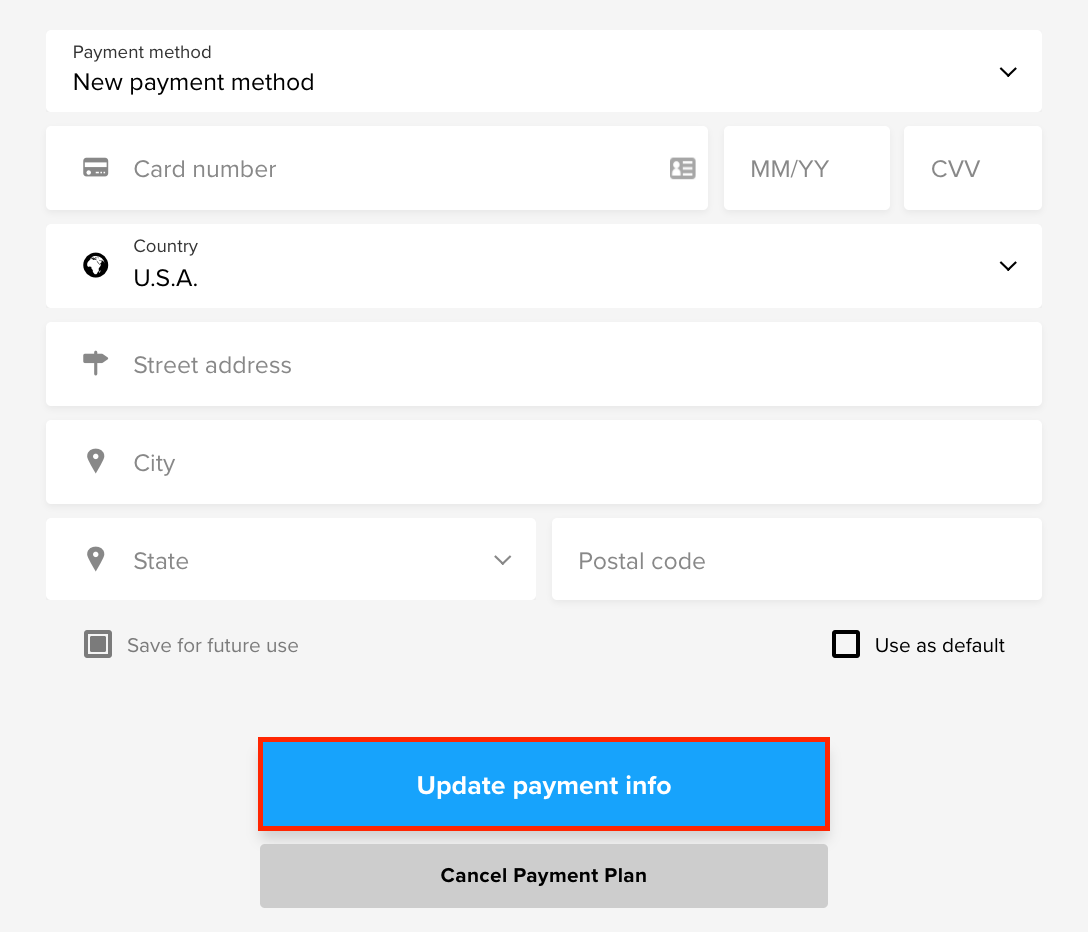 6. An overlay will pop up asking you to confirm that you would like to apply that payment method to your order. Upon clicking YES you will know that you have successfully updated the card on file when a green banner appears on the top of your screen.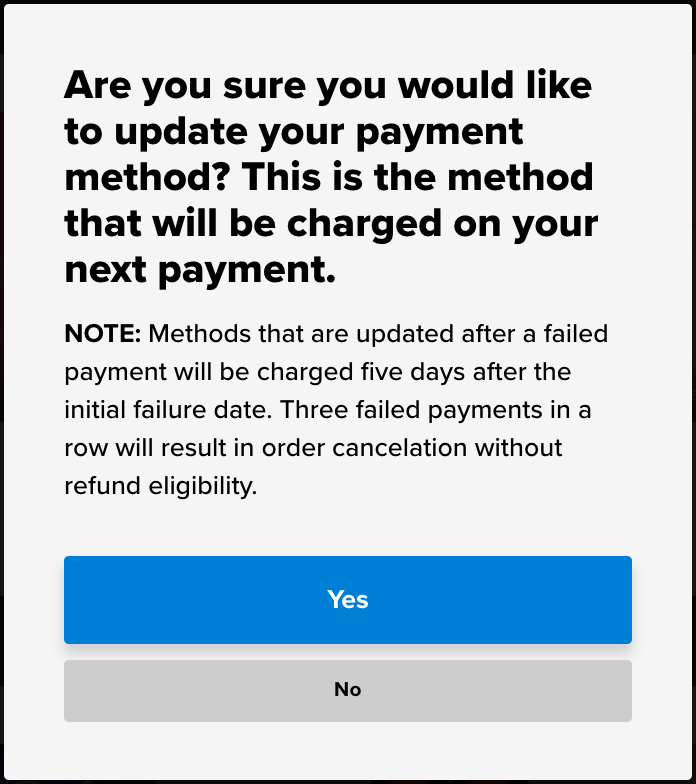 8. Your payment will process manually upon clicking update payment info. For any questions or concerns do not hesitate to reach out to our support team at support.tixr.com.