Under the ticket price, enter the promo code in the field labeled "Enter promo code". You must use the "+" icon to apply the promo code to your order during checkout.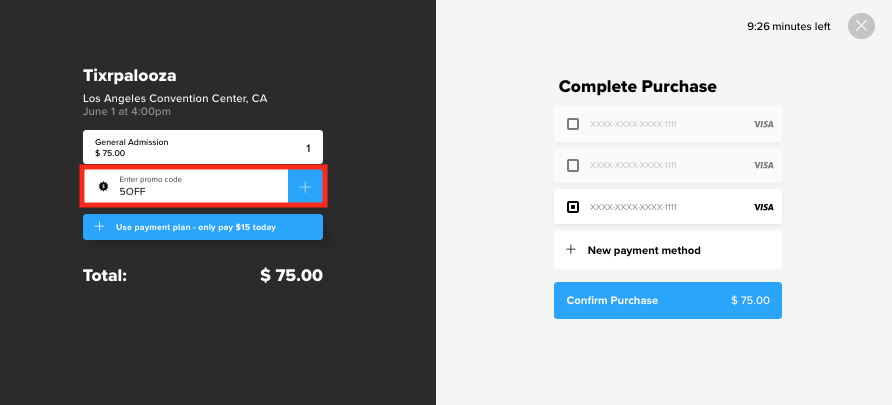 The discount can be viewed before you confirm your order.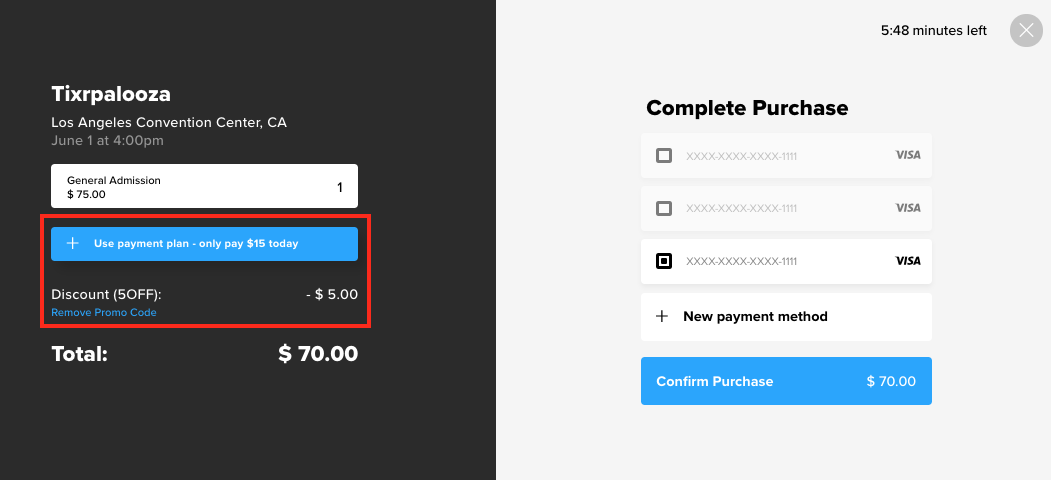 NOTE: Each promo code links to a specific ticket or order type, so not all promo codes can be applied to an order. Promo codes cannot be retroactively applied to an order once completed.